Adventures in Mexico pt III
Introduction and Friday 12th January
Well, here we are again. Back from my third trip to Mexico and sorting through pictures, reading through notes. The place kind of gets under your skin and, although I am not planning my fourth trip just yet, I know it won't be long before the pull of those mountains starts to get unbearable... Meanwhile, I have bashed together these few words and pictures about this year's latest adventure - as much for my own enjoyment as anything else.
Following the previous two trips, several people had expressed an interest in coming along if possible. The logistics are such that a group of four seems just about ideal - comfortably fitting into a jeep and not stretching the room availability in some of the very small town hotels we stay in on the way. So four of us got together. Myself, of course - I wouldn't be writing this otherwise. Toby, a veteran of no less than eight previous visits to Mexico and fearless of the Mexico City traffic. Neil and Phil both Mexico virgins, keen plantsmen and excited at the prospect ahead. And both are doctors - is it possible to travel abroad with too many doctors? Probably not.
Plans were made, flights and pesos booked and we left a mild Heathrow airport on the 6.50pm flight to Mexico City via Madrid for an adventure.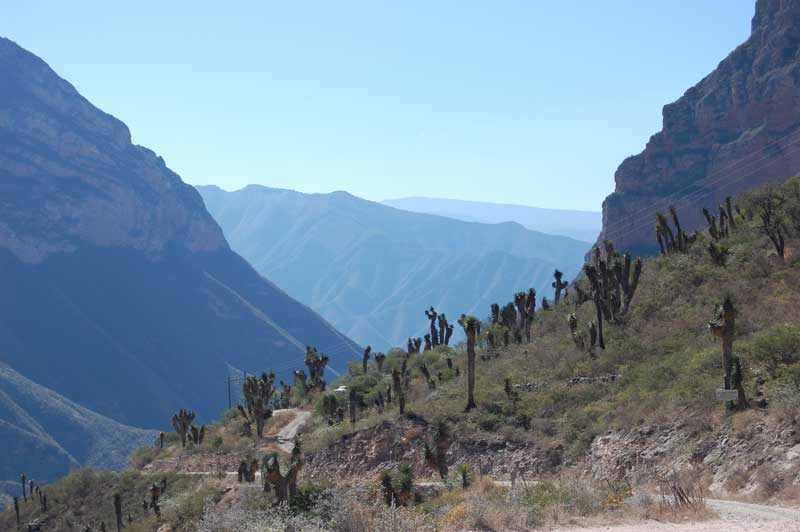 The road to Bucareli
12th 13th 14th 15th 16th 17th 18th 19th 20th 21st 22nd 23rd 24th 25th 26th 27th