Adventures in Mexico pt III
Friday 26th January
A drive full of potential traffic problems lie ahead, our aim being to get to Mexico City by the afternoon, so we were up and away by 7am No breakfast for a second time! We stopped just down the road at a place that is the type location of Agave obscura (Agave polyacantha var xalapensis, as was) and had a wander around the open woodland where they live. Amazingly the mist cleared for long enough to enable a few photographs. Closely related to Agave mitis - some would say they are much the same - these particular plants were larger and ground dwelling, whereas Agave mitis is usually seen clinging to rock faces. Yet another agave showing a preference for forest under-storey in shade.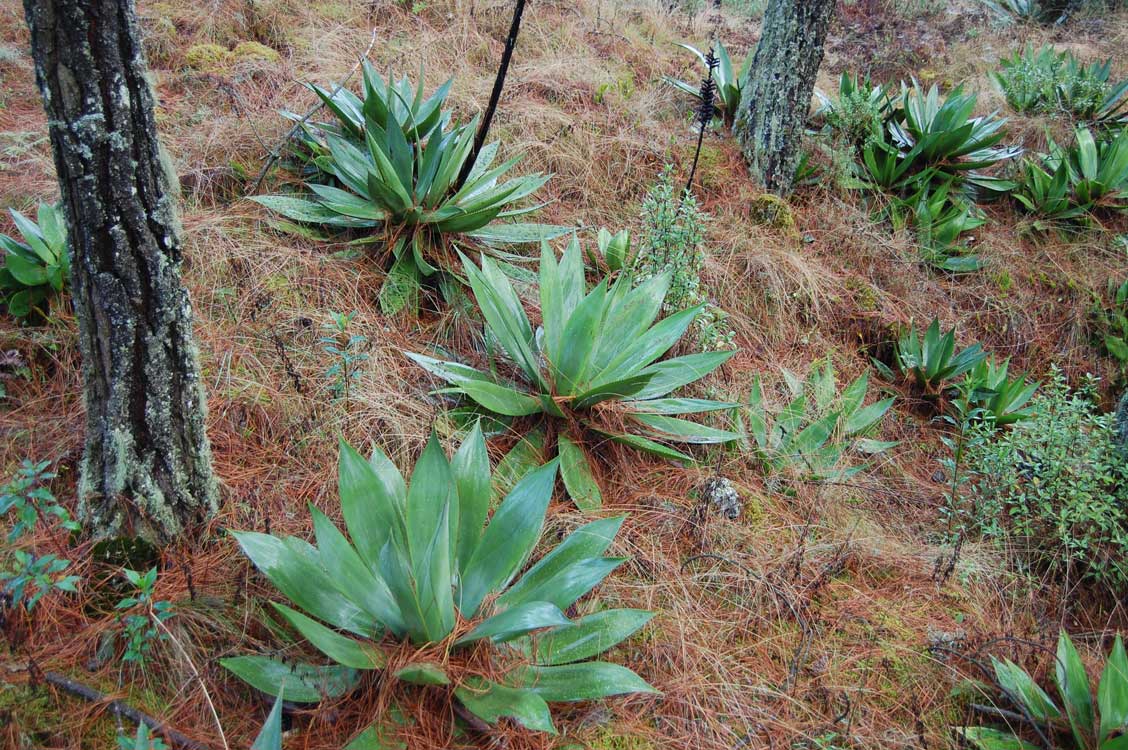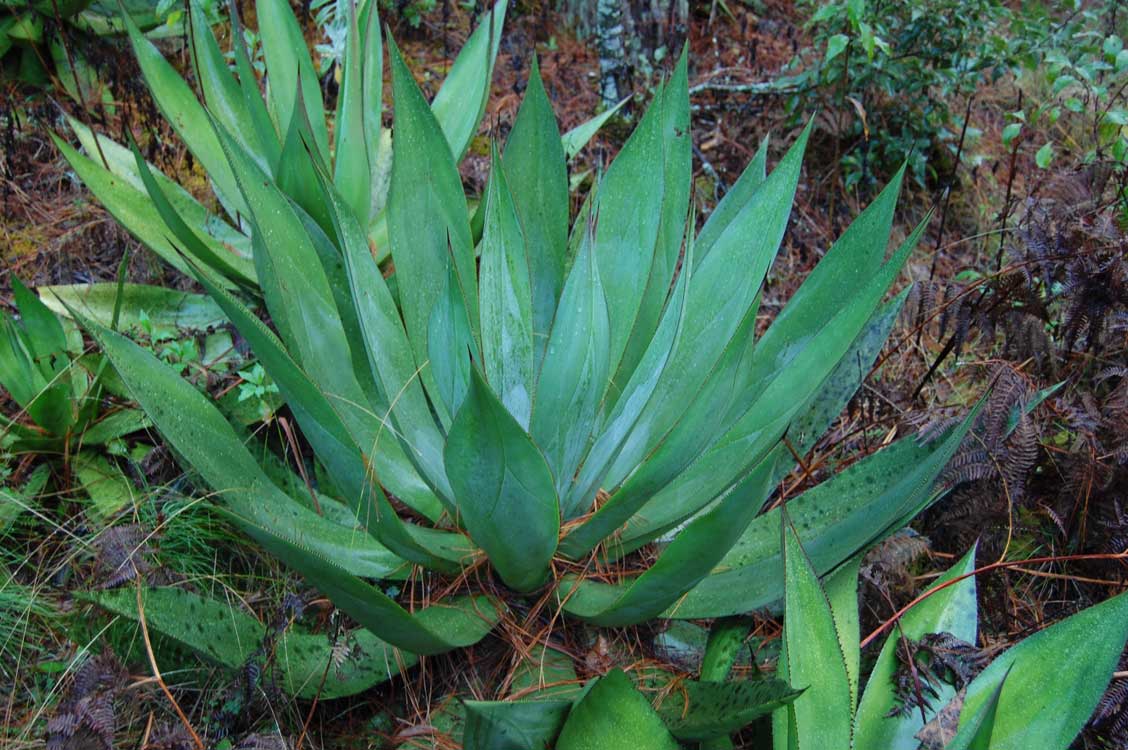 We carried on westwards, through Puebla, passing hillsides covered in huge stands of Nolina parviflora and Yucca periculosa (the southern counterpart to Yucca filifera, perhaps of neater habit). After some nifty map reading by Neil and, especially, Phil we managed to navigate our way directly to the Museum of Anthropology where we intended to pass a couple of hours. The word 'awesome' doesn't really do the place justice. Unfortunately most of my pictures didn't come out - no flash, unsteady hands - so here are just a very few images from the displays: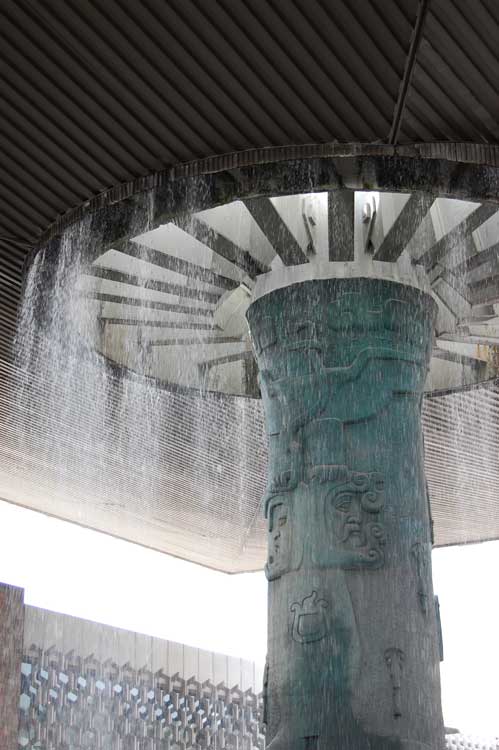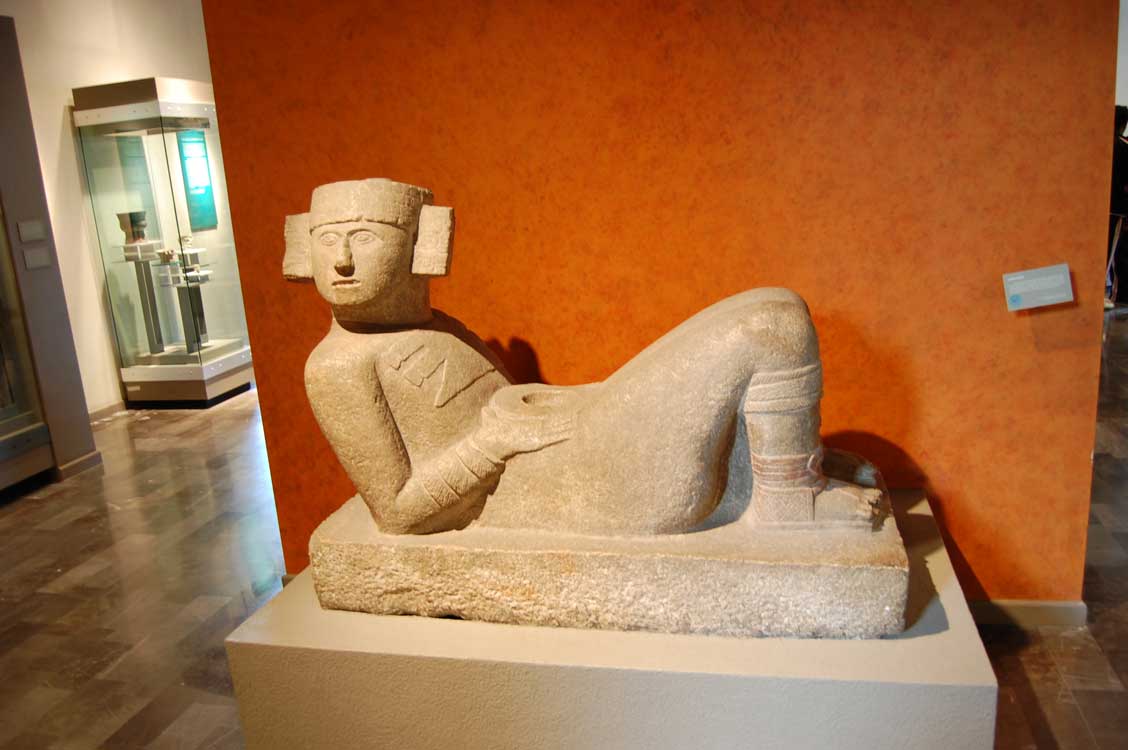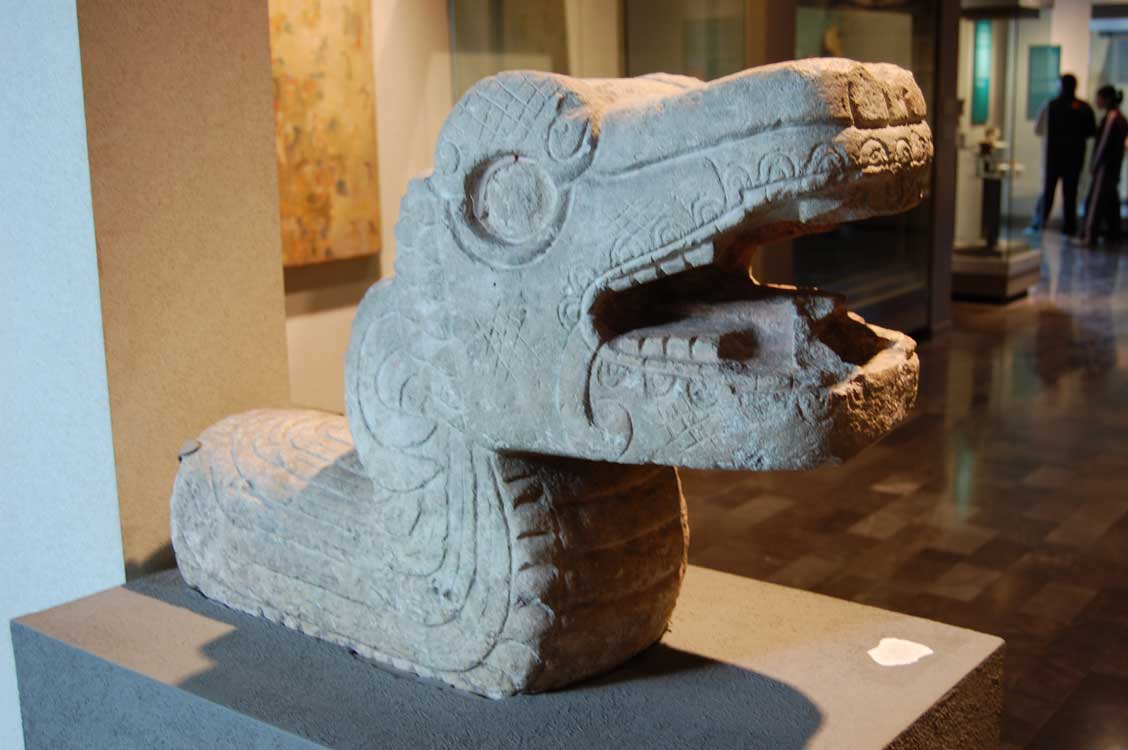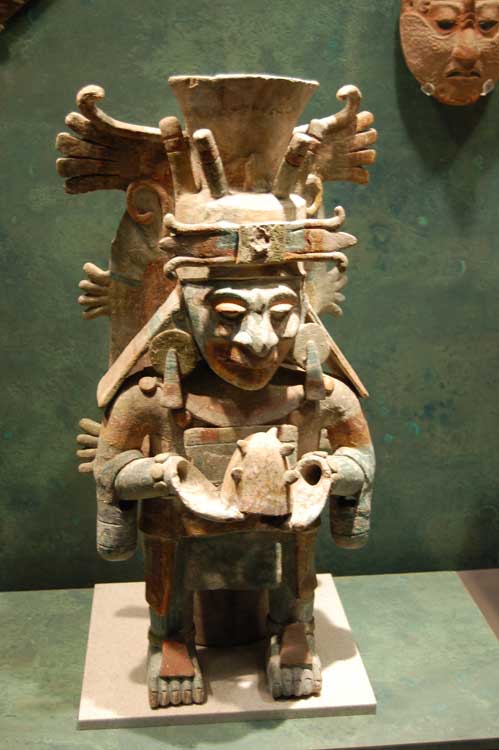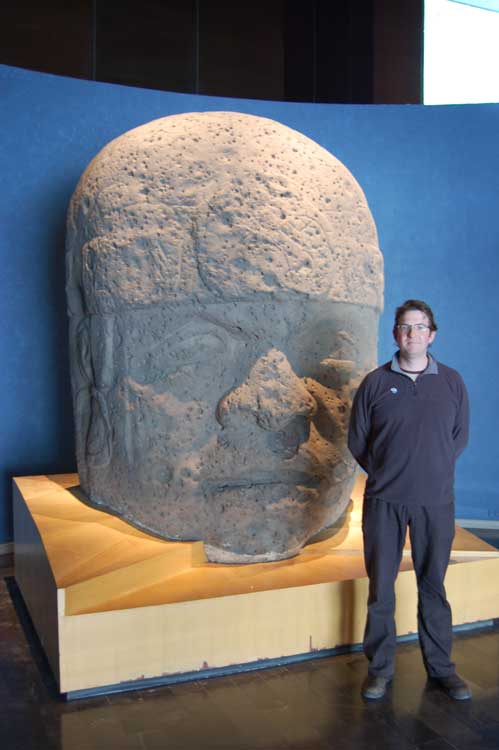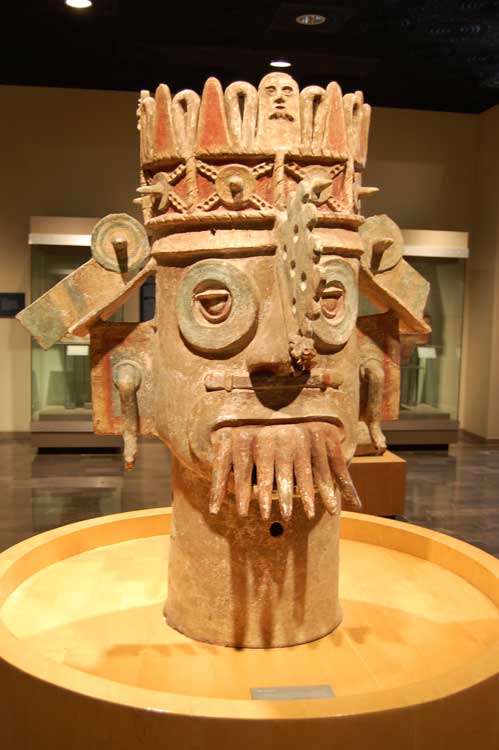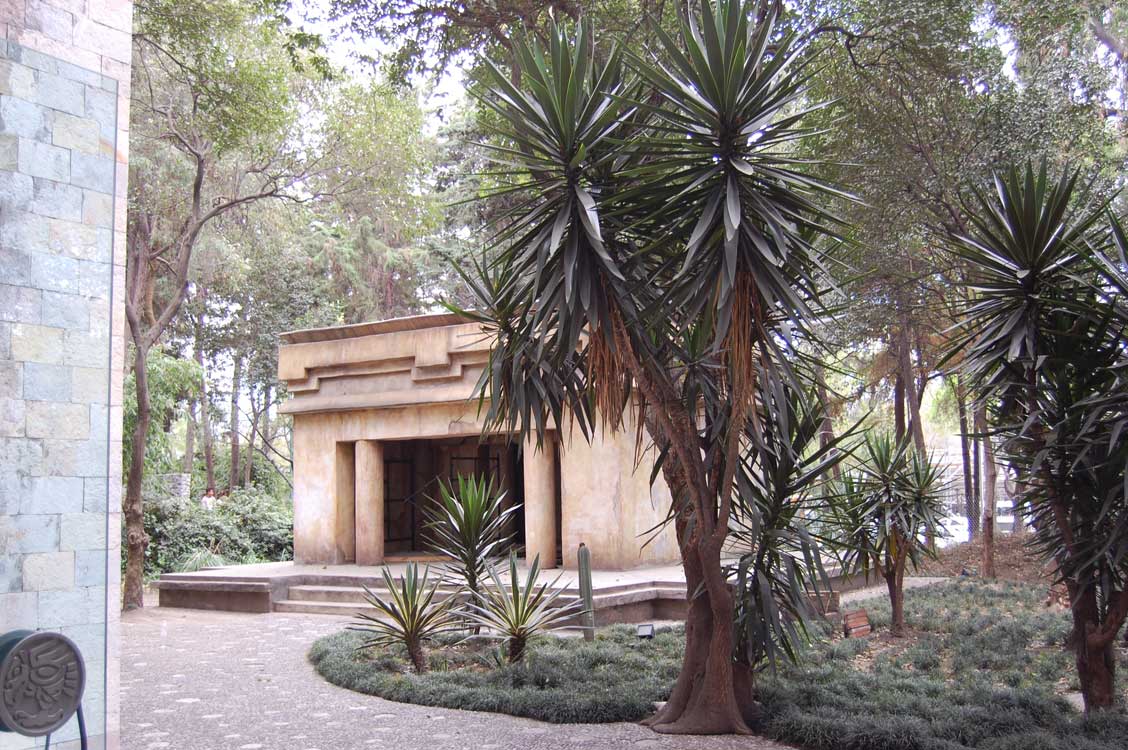 What an experience.
The jeep rental office was literally just around the corner, so we dropped off the vehicle that had carried out such sterling work during the trip - failing to mention the knocking suspension. A short cab ride took us to the historic centre of the city where we were staying the night (Hotel Catedral - pretty swanky). Then we hit the town, watching the sun set from a rooftop bar terrace as the Mexican Flag was ceremoniously lowered by cadets in the Zocalo. We ate at Los Girasoles where the food was divine but the service perhaps a little too enthusiastic. We had a platter of mixed starters, after which I had sopa de Xochitl - a wonderfully tasty soup, followed by steak medallions in peanut sauce. The away to a side street bar where a local rock band included covers of some familiar tunes such as 'Another Brick in the Wall' and 'Paranoid'. Not necessarily what we expected. After a tequila or two we headed back to the hotel.
12th 13th 14th 15th 16th 17th 18th 19th 20th 21st 22nd 23rd 24th 25th 26th 27th