Adventures in Mexico pt III
Saturday 13th January
It was still dark, just, as we flew over Mexico City and I watched the urban sprawl twinkle endlessly from the window. Touch down was bang on time at 6.35am and, after reclaiming baggage etc, took a taxi to the jeep rental. A nice Jeep Liberty 4x4 and, by Mexican standards, reasonably priced at around £600 for the fortnight. Finally hit the road at 9.30am and, mercifully, found our way pretty well directly onto Highway 57, our route north. After an hour or so we stopped at a place familiar to Toby and I for brunch - a small covered market in the town of Tepotzotlan where we enjoyed our first taste of proper Mexican food - wonderfully freshly cooked tacos of spicy chicken, chorizo, pumpkin flowers on dark green-black tortillas - a speciality of the region. All washed down with a cup of melote - a hot spiced drink made from corn and oat. The place doesn't look much but, believe me, it was absolutely delicious.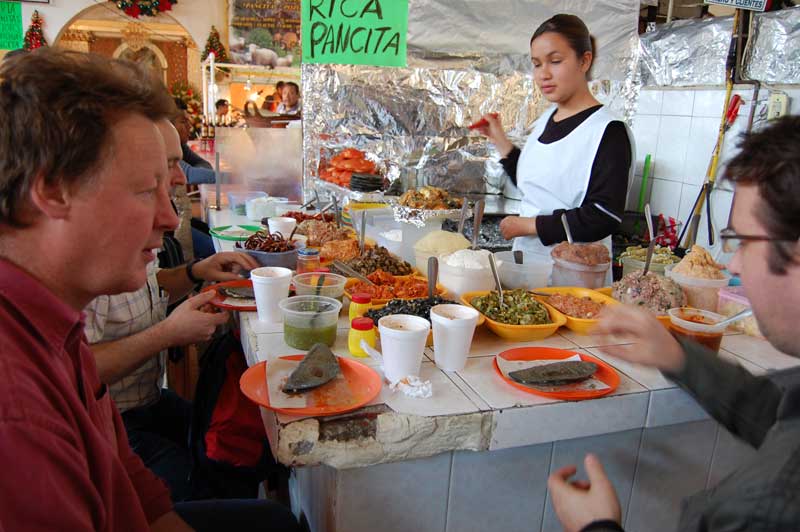 Next stop was around 350km away, the unfeasibly quaint town of San Miguel de Allende, and some furious driving got us there in very good time. First port of call was the excellent botanical garden, El Charco del Ingenio, rushed through on a previous trip but with the promise of a return. And it was great to pop back.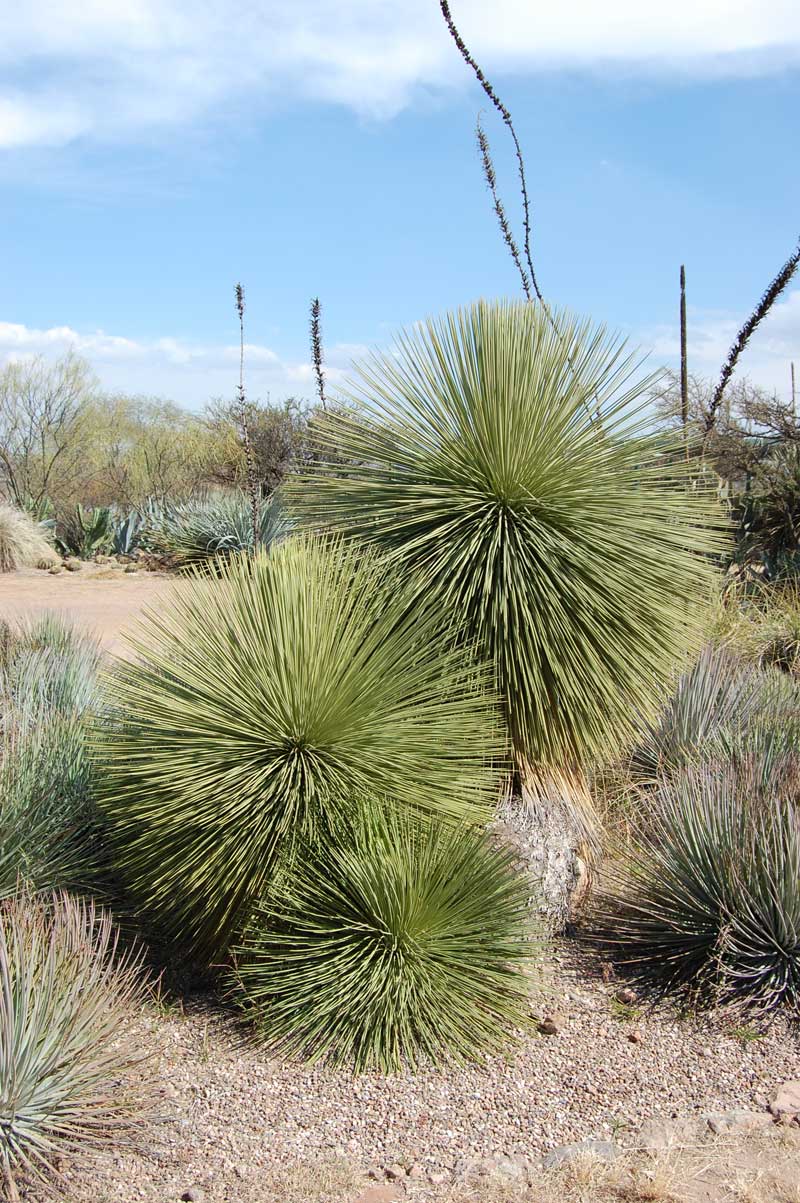 Yucca queretaroensis, which had grown rather a lot in the passing two years, surrounded by a wonderfully blue form of Agave striata
Below - general views of the gardens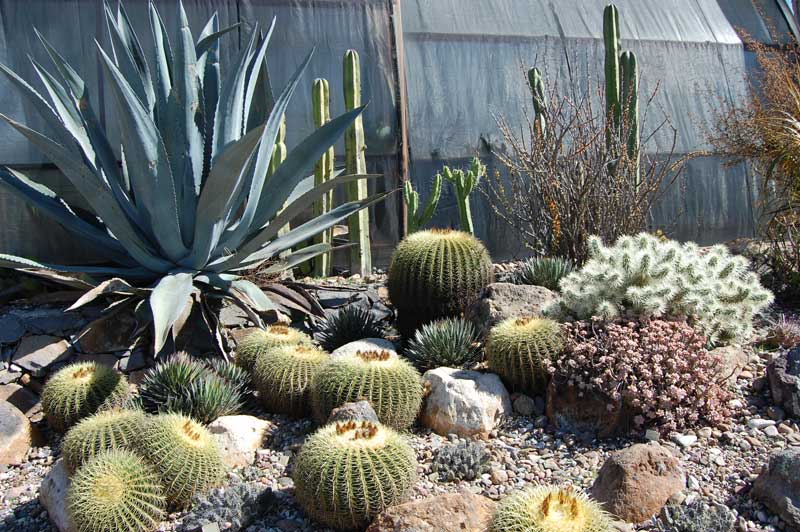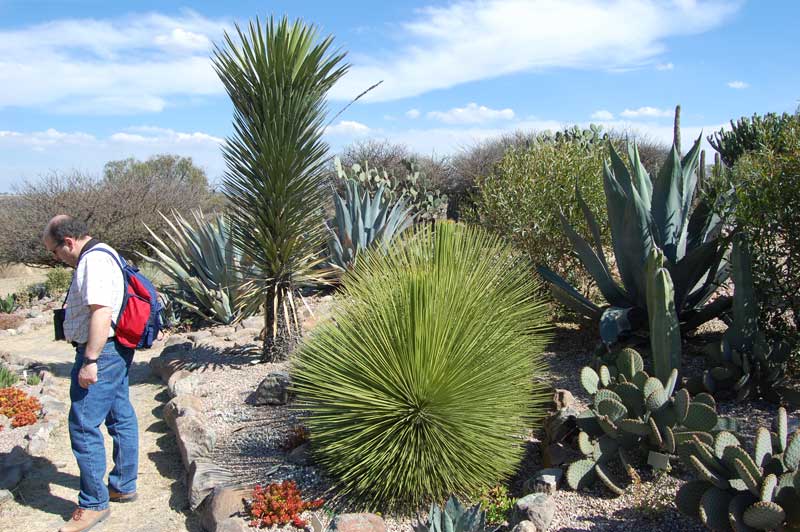 above - another Yucca q, and below right a rather grand Calibanus hookeri which was the size of a domestic appliance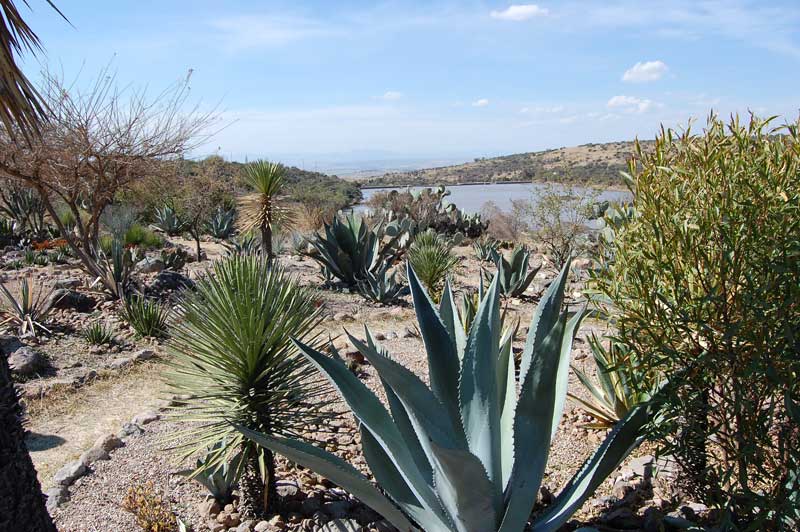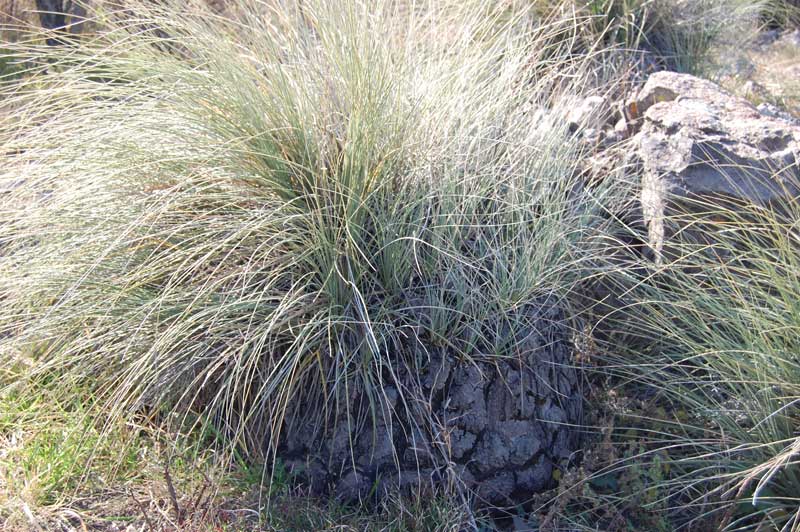 After a leisurely wander we headed back into town to find our hotel that Toby had already booked - Posada de Las Monjas. Nice.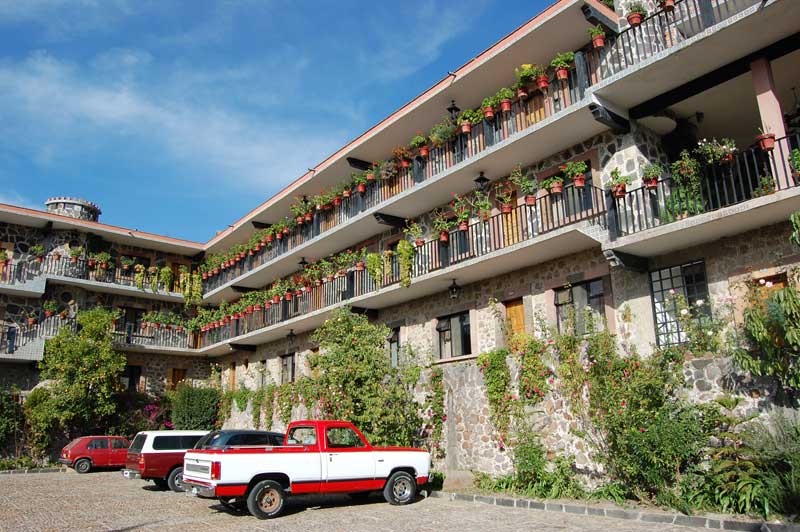 Then we hit the town. Wonderful atmosphere.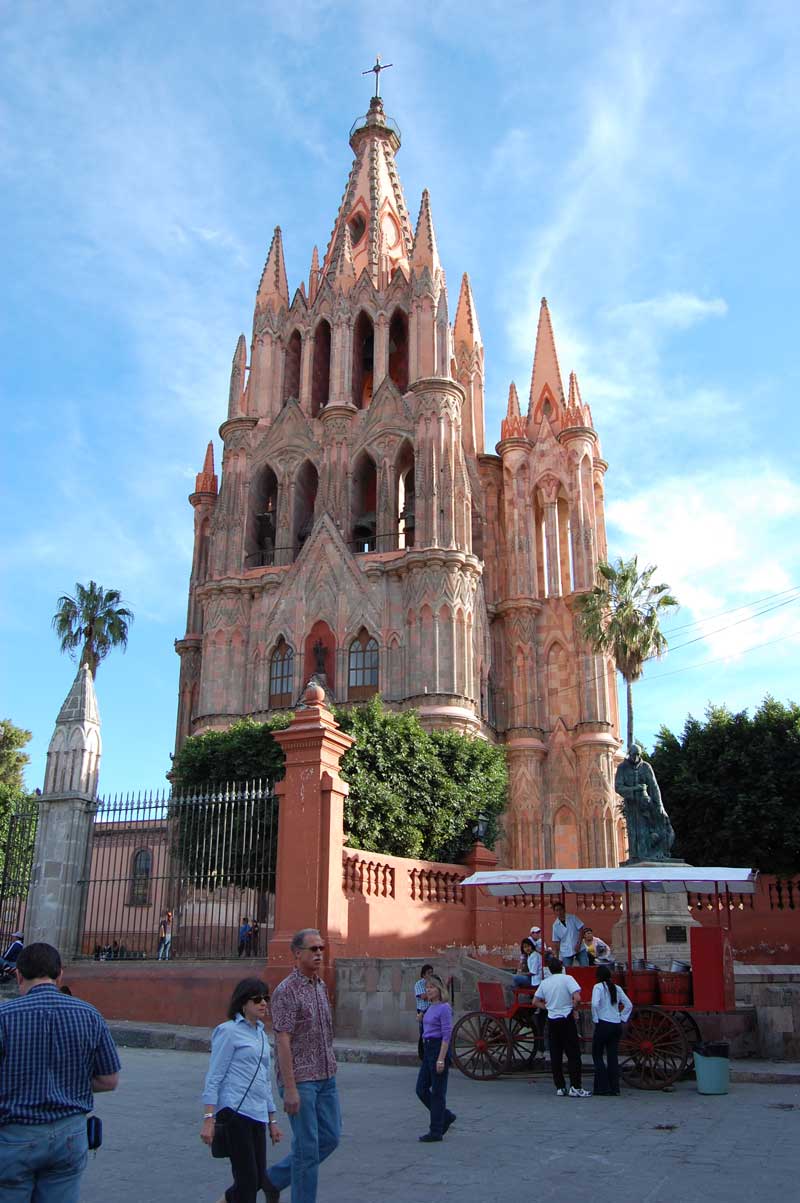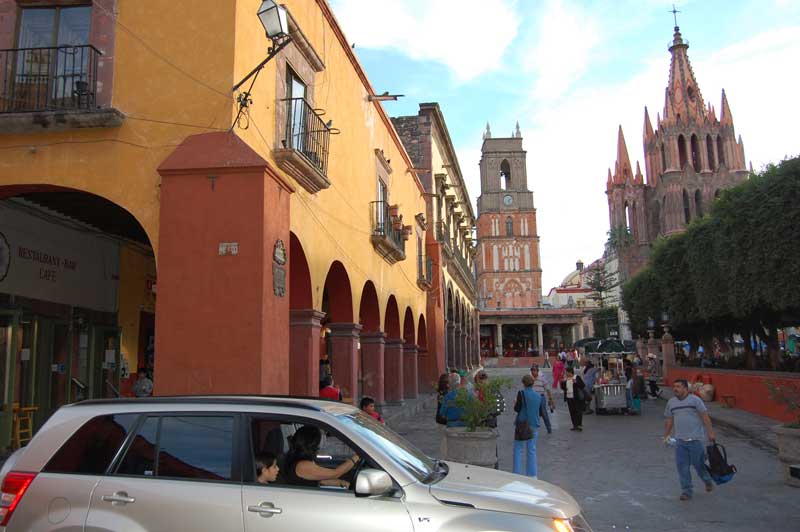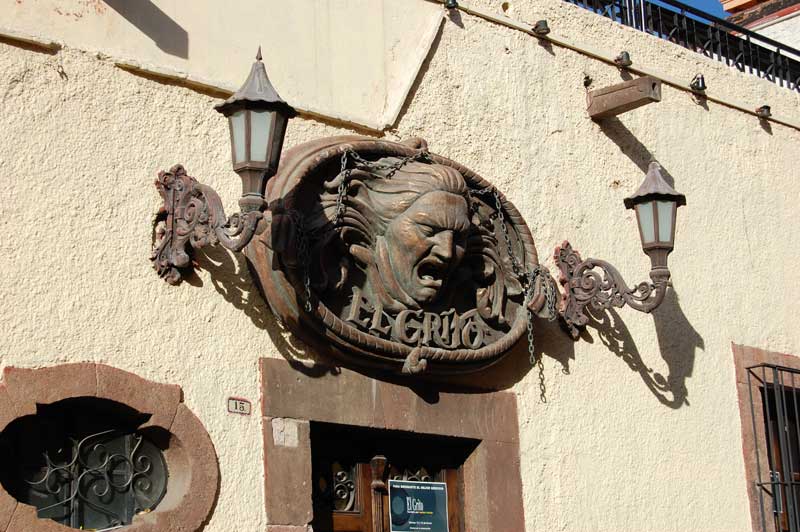 We sat in a bar with a beer for a while, then sought out the restaurant Toby and I had discovered last time we were in town - Ten Ten Pie. Superb food - set the bar for the whole trip. Neil and I shared a local dish of beautifully tender braised beef flank, chorizo pieces, nopale (opuntia) paddle, green pepper, onion, cheese and, of course, chile - all seared on a grill and then served with a rich savoury sauce and a pile of steaming corn tortillas. Worth seeking out, if you ever find yourself in the area and in need of food.
12th 13th 14th 15th 16th 17th 18th 19th 20th 21st 22nd 23rd 24th 25th 26th 27th