Wednesday 28th
Breakfast at 7:15am – fruit platter and chilaquiles – nice – drove straight out of town along the main highway north, stopping to take pictures of variable groups of Agave hiemiflora, Agave chiapensis and, possibly, Agave congesta – although this latter species we could only guess at from seeing some inflorescences some way down a steep slope. All this was along one stretch of road, between 8-24km north of town, around 2300m. We also saw a few individuals of a green, trunkless furcraea species – at present I have no firm idea what this is (possibly Furcraea guerrerensis).
Below: Agave hiemiflora
Below: varied group of Agave hiemiflora, one showing the distinctive emerging inflorescence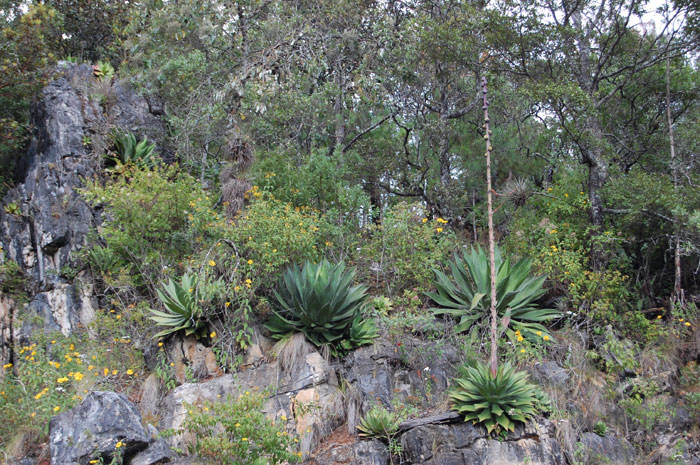 Below - view back down the mountain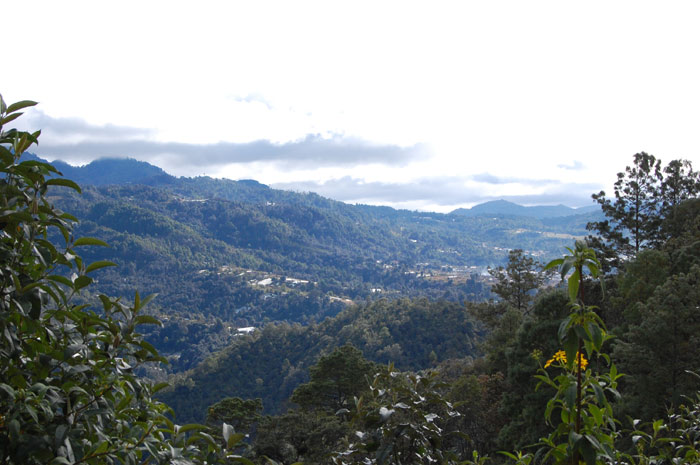 Below: colourful roadside vegetation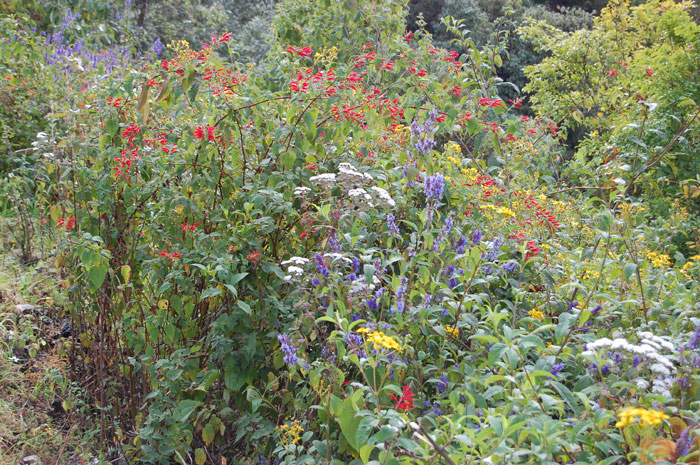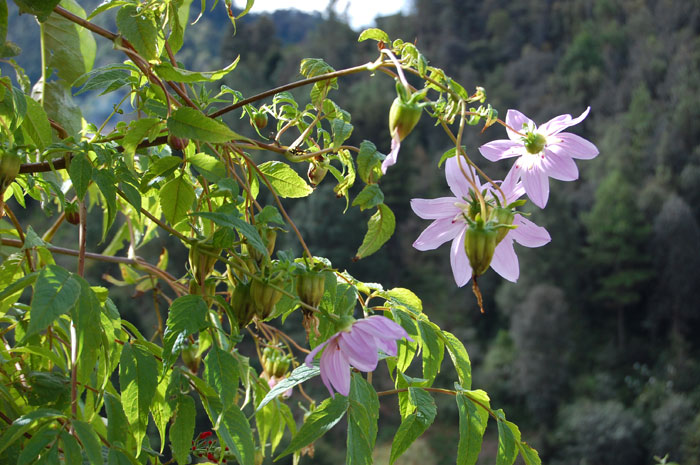 Below: Agave chiapensis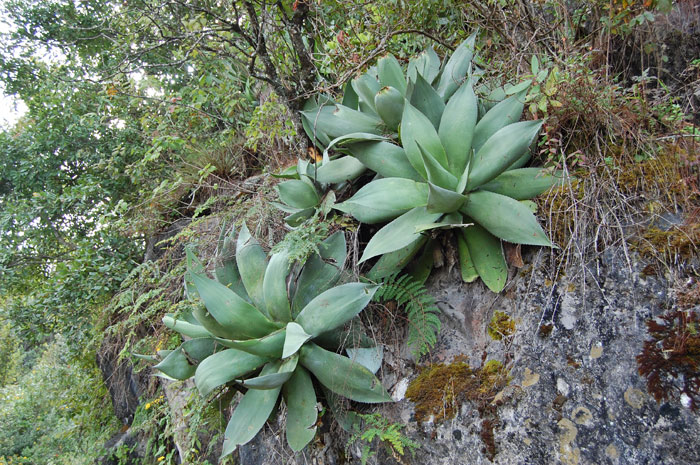 Below: Agave chiapensis again, form with pronounced toothed margins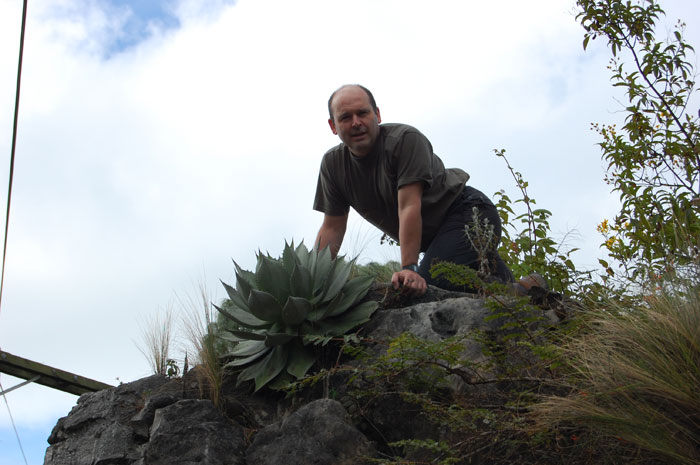 Below: possibly Agave congesta - flower spike looks exactly like that pictured in Gentry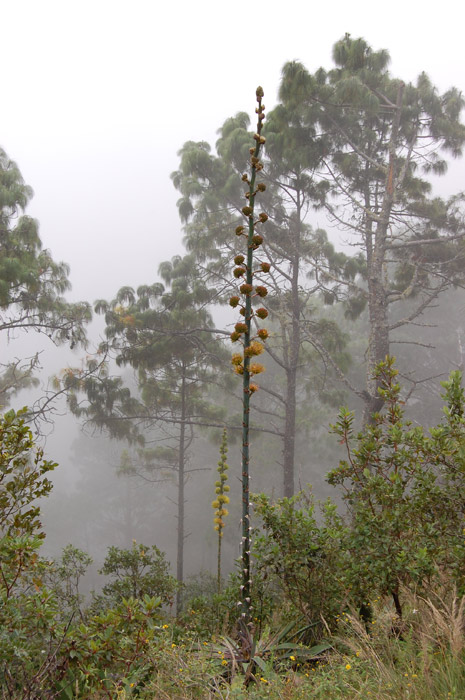 Below: Furcraea species, possibly F. guerrerensis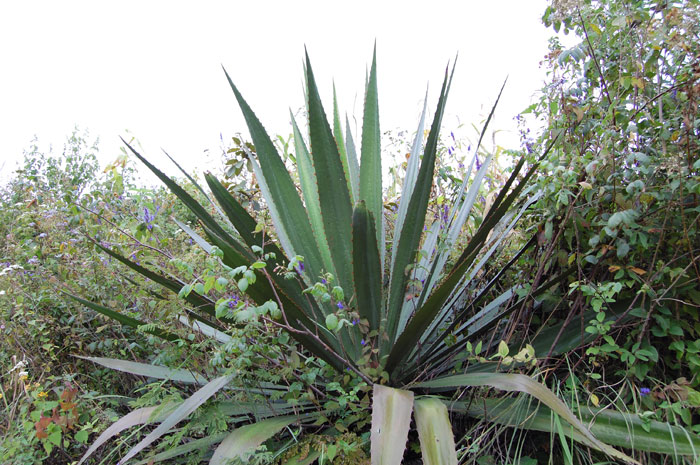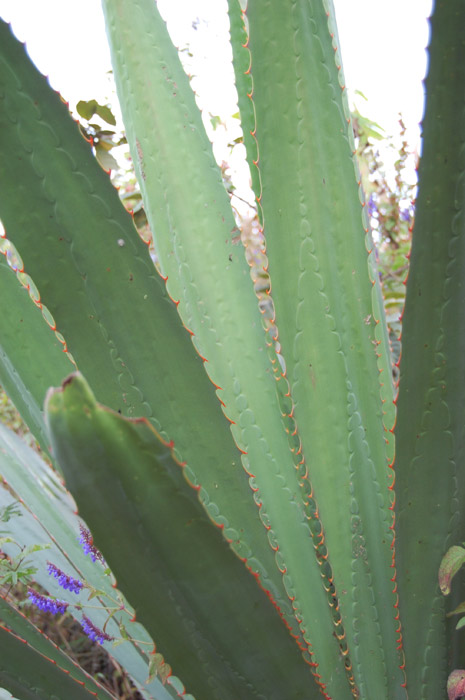 Below: unknown agave - looked nothing like any of the others nearby - unless....Agave seemaniana? - see below.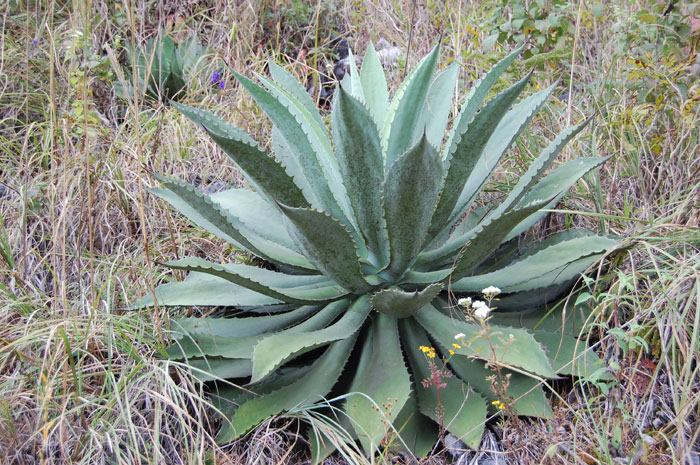 Drove up higher through some pine clad mountains before heading down again through the outskirts of Tuxtla Gutierrez (yuck). We detoured south to try and find a population of Agave pachycentra mentioned in Gentry only to discover the habitat had been put over to farming.
Back onto Hwy 190 then cutting south towards Arriaga to try to find Agave seemaniana – which we did, 30km north of there.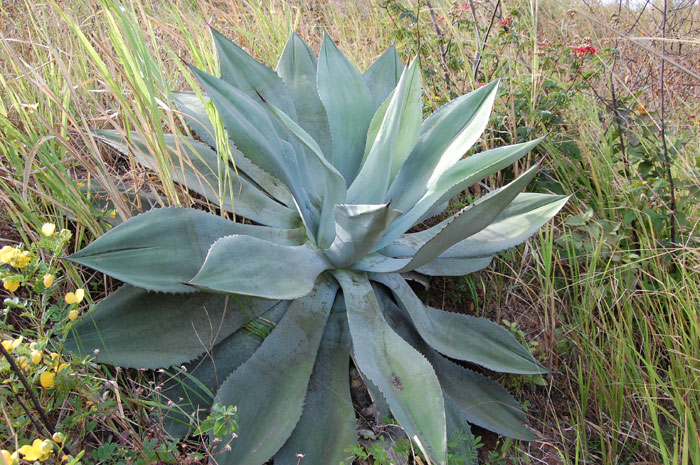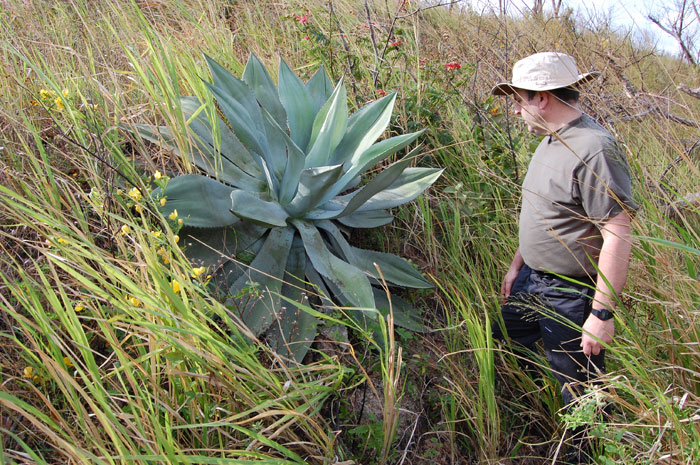 Was this the agave we saw earlier? If not it is similar.
We headed to the coast road via the road mountain passes that make up the Reserva Estatal la Sepultura, with glimpses of the Pacific ocean around many of the bends as we drove further south.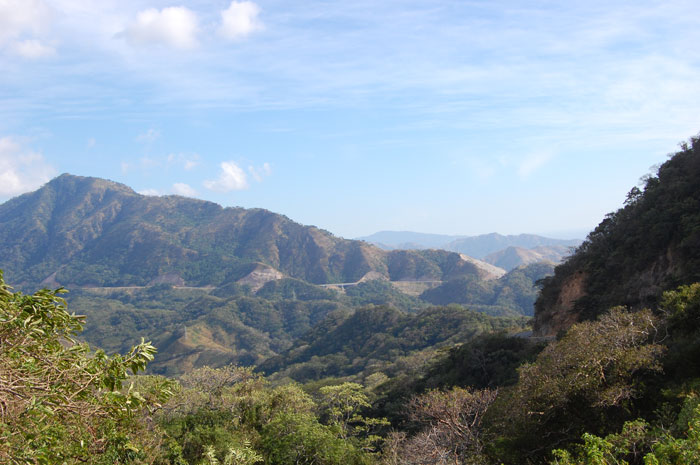 We saw an agave in the scrub of some road cuts that a little subsequent bookwork told us was Agave angustifolia – by the end of the trip we were familiar with this as it seems to be widespread through the whole of the warmer parts of southern Mexico largely growing in, sometimes, dense, undergrowth.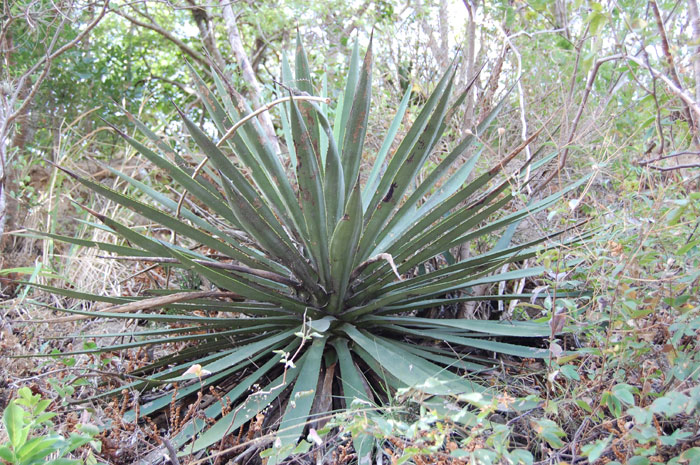 On to San Pedro Tapanatepec to find Hotel Misiσn, as recommended by my 2003 'Moon' Oaxaca guide book. My guess is that was the year the place last had a good clean as it was rather grubby. Also the on site restaurant, said to be the best in town, had evidently been closed down around the same time.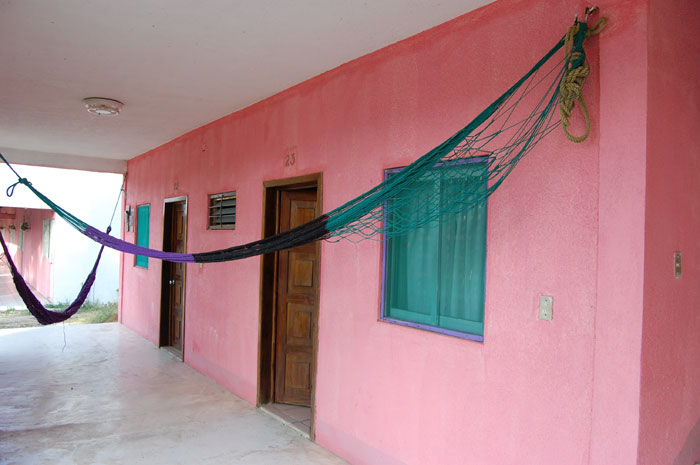 Still, the aircon worked, albeit too noisily to keep on all night, so maybe it was M$400 well spent. Wandered around what passed for the town looking for food and found a decent enough place close by – chicken mole and 3 beers each all for M$120. Once again, early to bed.
Direct links - 25th/26th 27th 28th 29th 30th 1st 2nd 3rd 4th 5th 6th-9th