Sunday 25th/ Monday 26th
Flight arrived at Cancún airport ahead of schedule with the wheels touching down at 3:15pm. However, we sat in the plane for best part of an hour whilst the jetty was re-positioned, finally clearing customs and claiming baggage etc at 5pm. A short hop to AVIS to pick up our rental car (a Ford Ecosport - a compact SUV and rather cute) and we hit the road at 5:45pm, by which time it was dark. Something I hadn't factored in for our tough itinerary, mileage-wise. I should have realised of course - we were that much closer to the equator so night will fall earlier than further north. Never mind.
2 hours later we arrived in Valladolid, were we pitched for the night at Hotel Zaci, a block from the main plaza. Nice, comfy and cheap enough at M$397.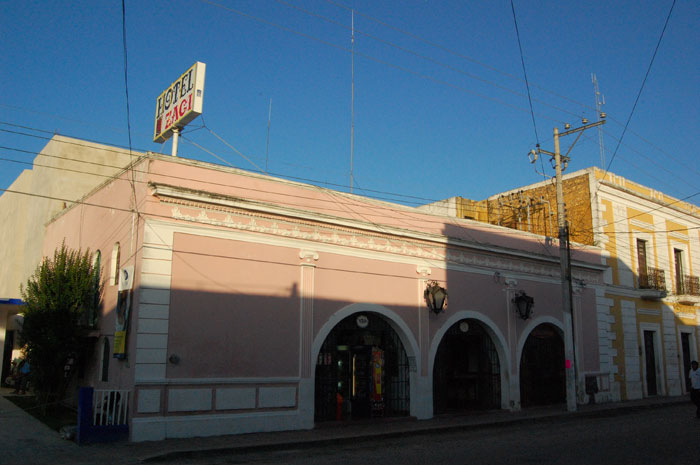 Ate at nearby Hotel Maria de La Luz, right on the plaza. Nice to have proper Mexican food again: guacamole to start, followed by pork fillet, Yucatán-style.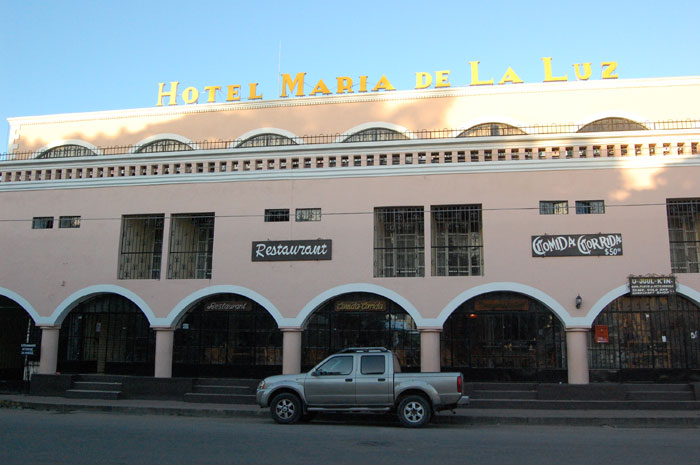 Then, after dinner, a stroll around town. Valladolid is a lovely, typical Mexican colonial small town with a fantastically friendly, laid back atmosphere. Just 2 hours drive from Cancún but how many beach resort tourists stay there, I wonder, to get a flavour of real Mexico?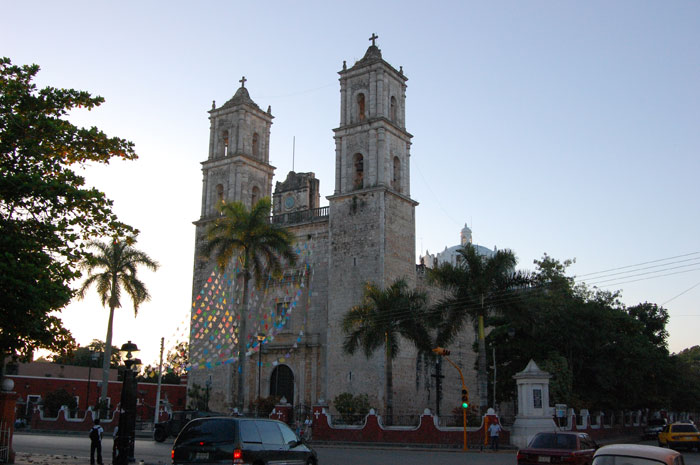 Monday 26th November
Sunset is early - so is sunrise. Up at 6am, breakfast at 6.30am and extremely good value at M$50 each for an 'all you can eat' buffet. Which, in my case, is actually quite a lot.
Long drive ahead so we got going. One thing I wanted to do this trip was my fair share of the driving, something I had successfully avoided previously, so I took the wheel. 720km later we arrived in Palenque in the state of Chiapas at 5pm, having driven across the states of Yucatán, Campeche and, briefly, Tabasco to get there.
On the way we passed through what has to described as a pretty dull landscape. Most of Yucatan seemed to be covered in scrubby legumes punctuated by the odd Sabal palm and Cecropia. There were apparently two Sabal species - a robust one that was probably Sabal mexicana, the other perhaps Sabal mauritiiformis which was much skinnier with a self-cleaning trunk and spiky appearance.
The main drag round Campeche wasn't much better - certainly swampier - passing through huge stands of the giant Attalea palms, coconut palms, Acoelorraphe wrightii, Acrocomia palms and the odd swamp-loving plant such as Thalia and Heliconia. We didn't stop for pictures as time was pressing.
Our bed for the night in Palenque was at Hotel Xilbalba - a very comfy and modern hotel and great value at M$450.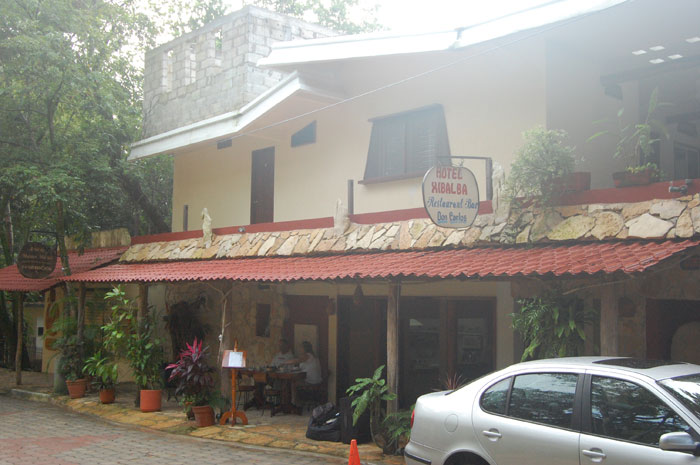 We walked into town and ate at Las Tinajes where we enjoyed mountainous portions of superb, freshly cooked food. I started with sopa azteca ( a really tasty soup) then we both had Chicken a la mexicana with the best refried beans I have eaten.
Early to bed after a long day.
Direct links - 25th/26th 27th 28th 29th 30th 1st 2nd 3rd 4th 5th 6th-9th