Tuesday 27th
Up early, breakfast at 7am – huevos rancheros followed by hot cakes.
Left hotel for Palenque ruins at 7:50am, arriving at an already heaving car park at 8:10am. We had a good look around the ruins, which I think had been more sympathetically restored than others I have seen.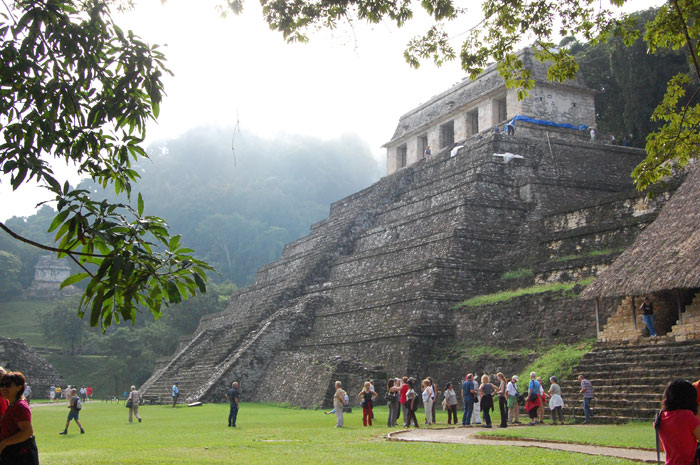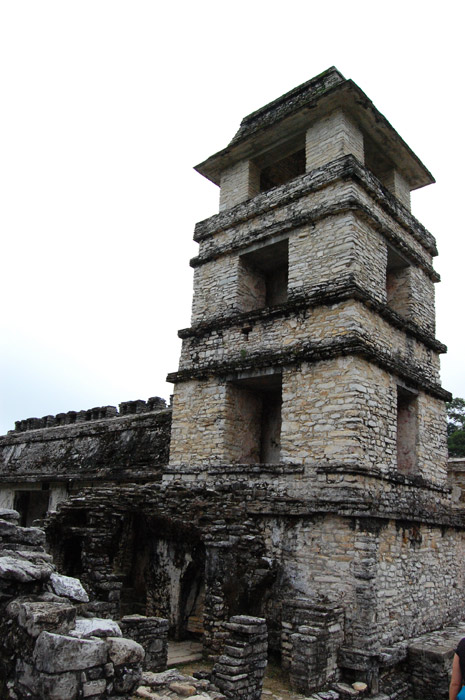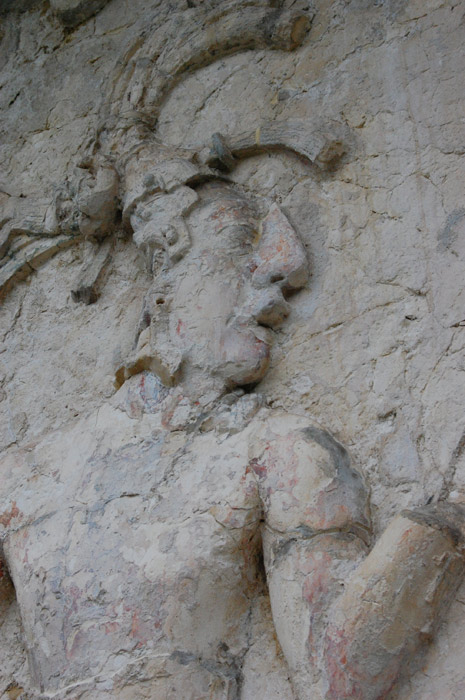 Palenque is in the heart of the tropical lowland rainforest area in Chiapas, so I wandered off into the jungle for a bit, took a few pictures of odd plants here and there. Lots of large bromeliads, a nice spiny palm, later identified as Astrocaryum mexicanum, and a large clumping Chamaedorea species.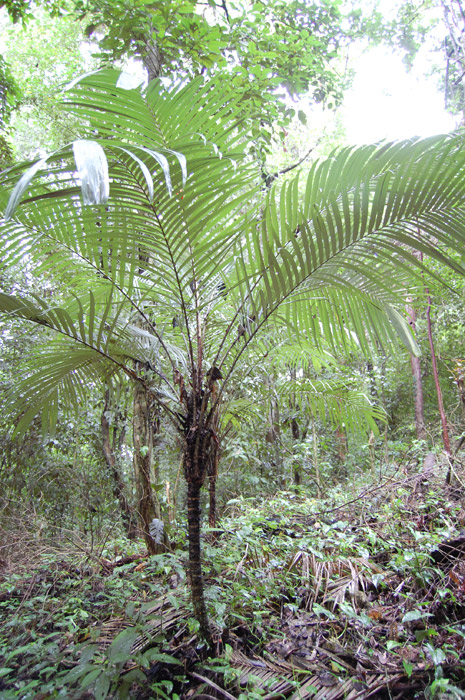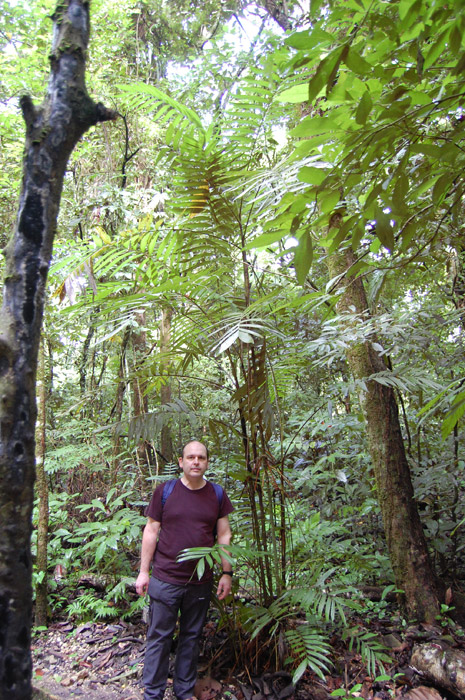 As we left the site a troupe of howler monkeys were in the trees overhead making a huge racket – often heard but rarely seen, apparently.
Left around 10am, driving initially through some tropical rainforest vegetation such as Heliconias, bananas, Schizolobium, several Chamaedorea palms including, probably, the beautiful C. tepijelote, large stands of a cultivated palm that was either Phytelephas or Elaeis – not sure which, loads of aroids such as Colocasia, Alocasia, Xanthosoma.
This changed as we got higher – into mountains at 2400m driving up above the clouds, down through the clouds before gaining height again. Stopped at Ocosingo for a coffee before carrying on towards San Cristóbal de Las Casas. About 5km before reaching San Cristóbal we saw a group of agaves growing on a road cutting that, according to Gentry, were Agave chiapensis. Very similar to Agave mitis and growing in similar fashion on the north side of the rock at 2140m.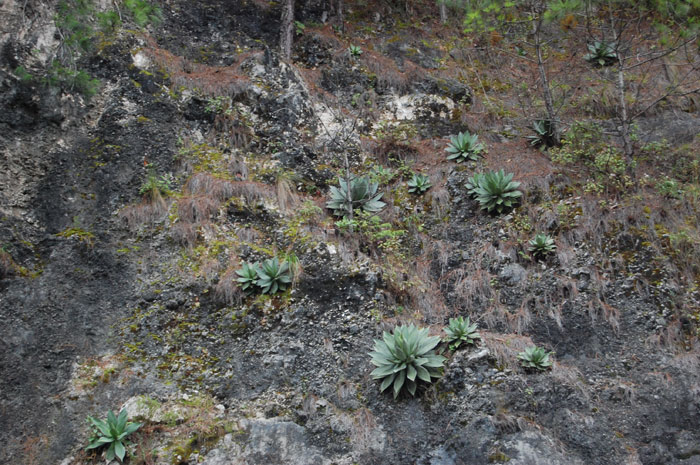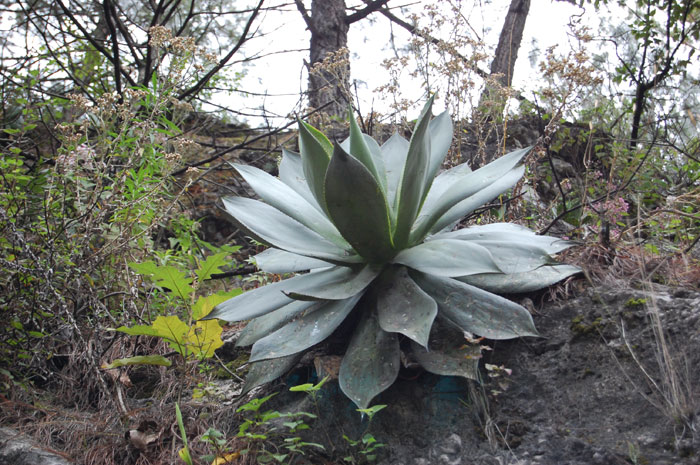 Also frequently seen along the roadsides were dense colonies what seemed to be a bromelia or ananas species, colouring beetroot red in dry conditions, silvery green otherwise.
We passed through several small colourful villages on our route through the mountains, many showing overt support through painted murals for the Zapatista movement. There's plenty about this online but it is a kind of paramilitary organisation fighting for equal rights for the native people and has given rise to some violent episodes in the last decade or two. Safe for travellers, though.
We arrived in San Cristóbal at 4pm, finding our hotel – El Paraiso – with little problem. Reasonably expensive at M$650, especially as the room was small, but as the town itself is a popular tourist destination it was only to be expected. Parking was novel – a large underground complex beneath the central plaza – secure for the night for only M$50. Spent a while wandering around town soaking up the atmosphere. San Cristóbal is a beautiful colonial town, the often faded 300 yr old building facades hiding the rather swanky modern designer shops within – spotlessly clean with a great artsy feeling.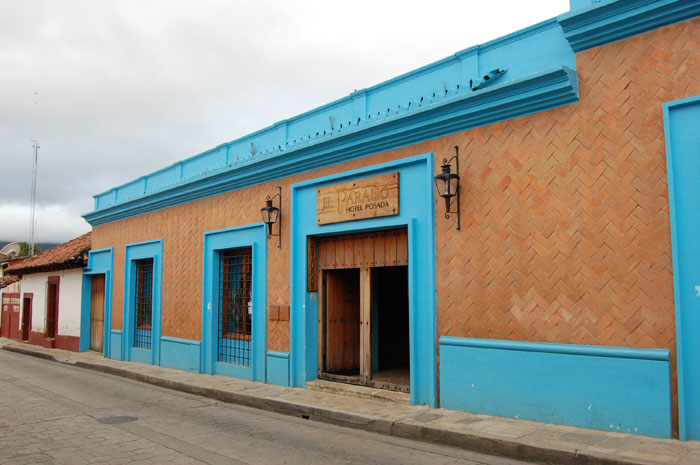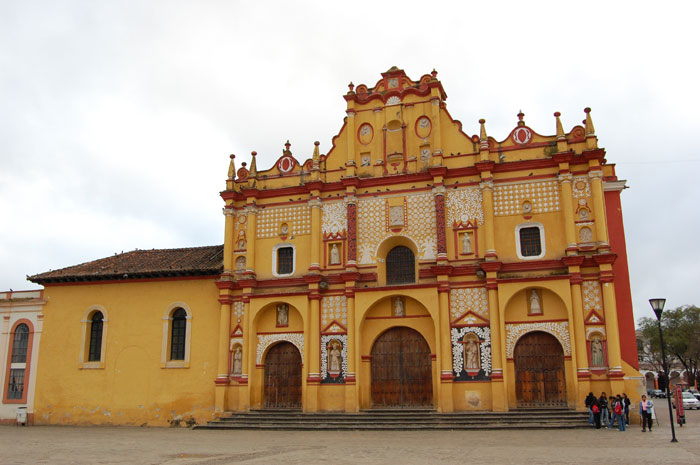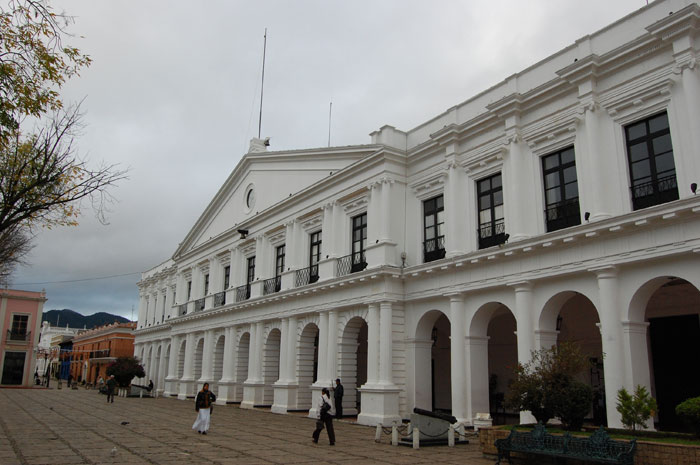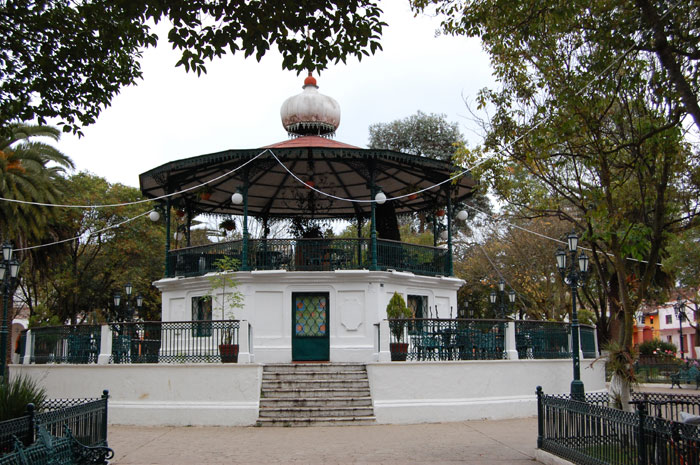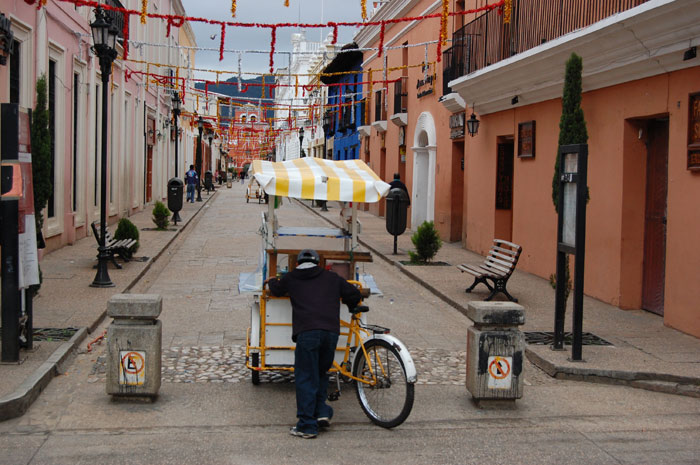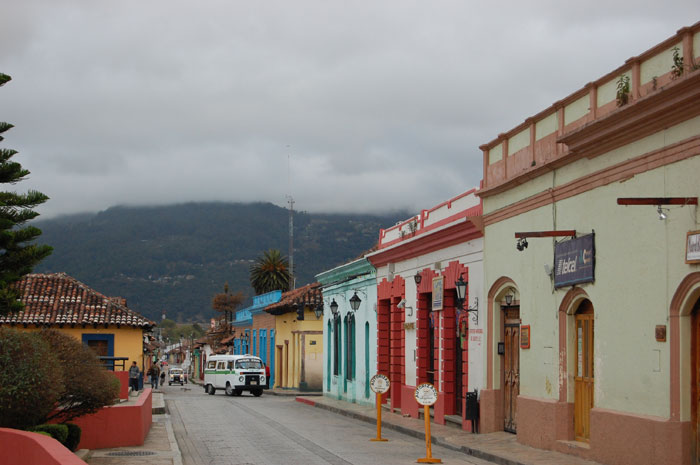 We hunted down a restaurant recommended in the guide book – Ameliano's Moustache – and enjoyed wonderful, freshly cooked fajitas of fried pork, bacon, onion, mushrooms, peppers and tomatos – dollops of which were piled into hand made fresh tortillas. Delicious.
Early to bed after a wonderfully interesting day.
Direct links - 25th/26th 27th 28th 29th 30th 1st 2nd 3rd 4th 5th 6th-9th