Adventures in Mexico part VIII
7th November 2016
Another regroup was in order as, clearly, we didn't want to poke around the remote parts of Putla any further.  We decided that we would drive north to a town called Juxtlahuaca that looked on the map to be promisingly nestled between some high peaks.  It seemed a plan to pitch camp there for a few days and explore the mountains.  There seemed to be two roads from Putla – one was a smaller road going directly north, the other was a main road.  We tried to find the smaller road but, after two failed attempts, found an impassable dirt track.  We did, however, attract the attention of the local police.  We were stopped by a huge truck and 3 police, holding rifles, gave us the third degree about what we were doing, what we were looking for, where we were going, where we had been.  Photographed our passports etc.  We were then given clear directions as to the road to Juxtlahuaca and a fairly straight forward unspoken message – get out of town.  So we did – all the time being aware of the back end of police cars disappearing down side roads along our route out.
On the way in the mountains surrounding the town were evidently very dry and had been cleared of what interesting vegetation might have once been there.  Juxtlahuaca, when we got there, turned out to be a fairly busy if rather scruffy place.  The town square boasted several very large and very old specimens of that yucca again. 
<![if !vml]>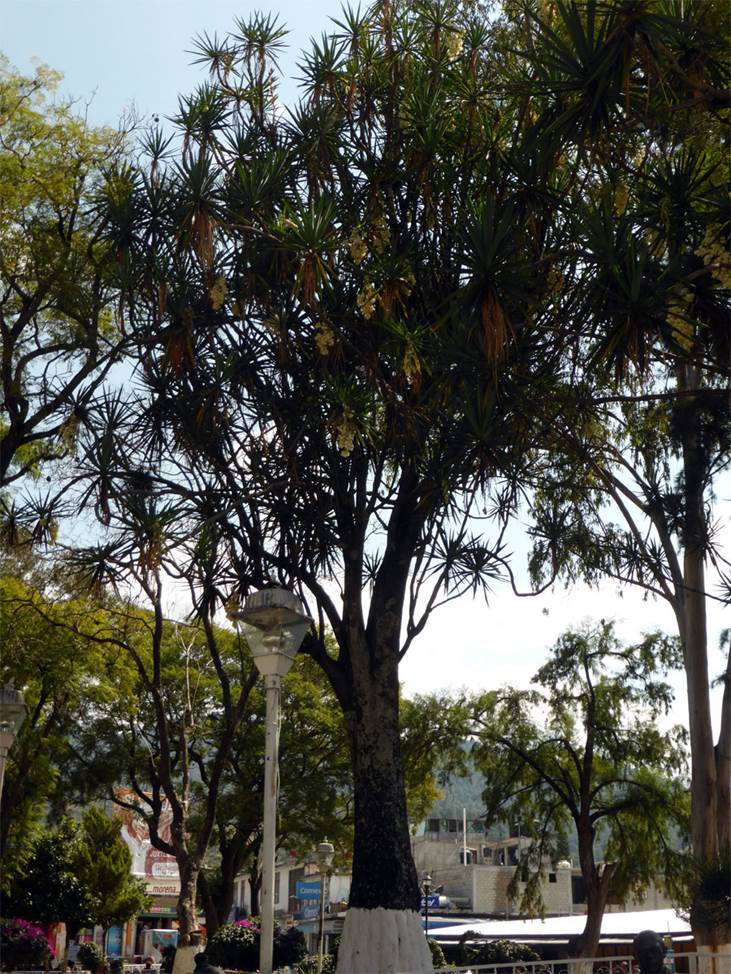 <![endif]>
We stopped long enough to find a scruffy little comedor for a tasty brunch of huevos a la mexicana.  Once again our plans had been thwarted and we decided simply to move on to Huajuapan de Leon.  I'd stayed there twice before with both Neil and Phil so we knew what to expect.  We overshot Huajuapan in order to try and find Beschorneria calcicola as I had a location for it 20km east of there by the side of the road.  Unfortunately no trace, so we headed back into town.  Our aim was the Hotel Garcia Perez, a fine establishment right on the zocalo with a fine restaurant and they had vacancies.  If anything it was smarter than before – at this end of the market, at least, Mexico has sorted out its act and hotels are very much 'International Standard' in terms of facilities and appointments.  We parked our Jeep, below left, in the hotel's secure off street parking site and then wandered about town.  There was a display of carnival masks by a local artist.
<![if !vml]>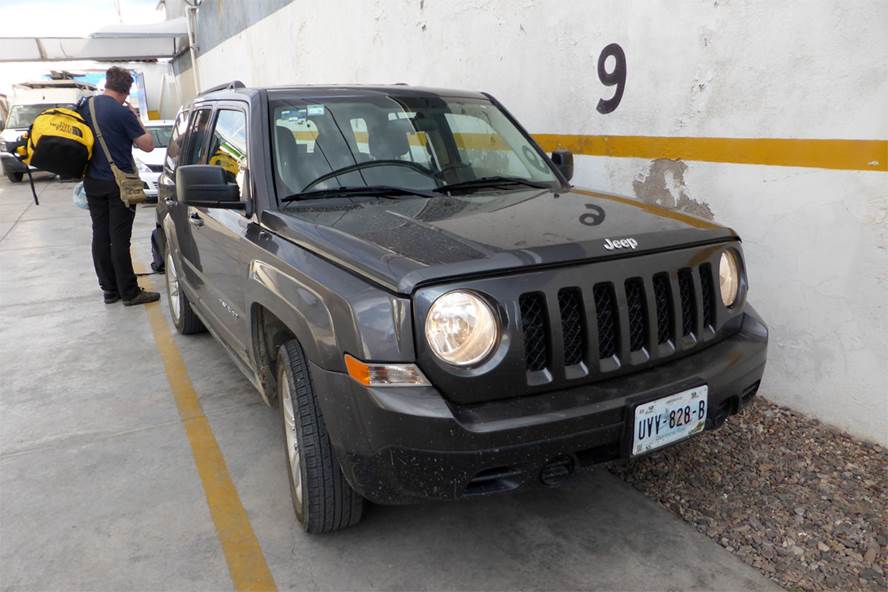 <![endif]>   <![if !vml]>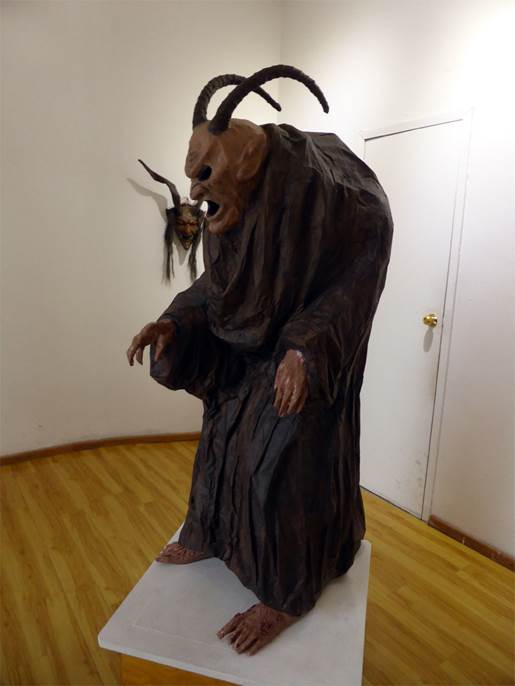 <![endif]>   
<![if !vml]>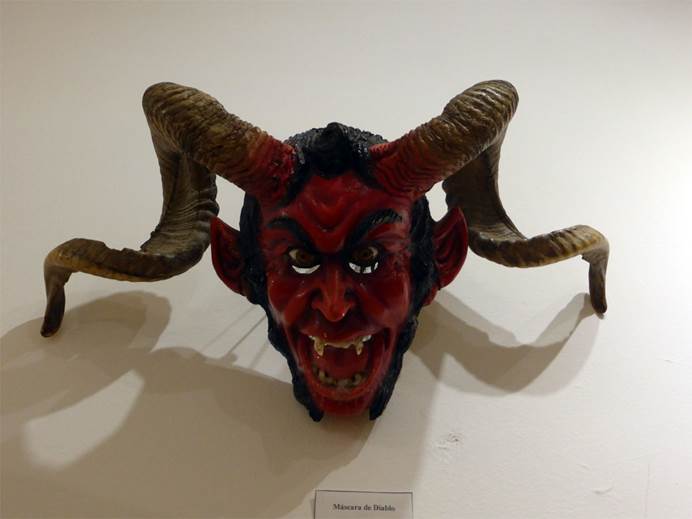 <![endif]>   <![if !vml]>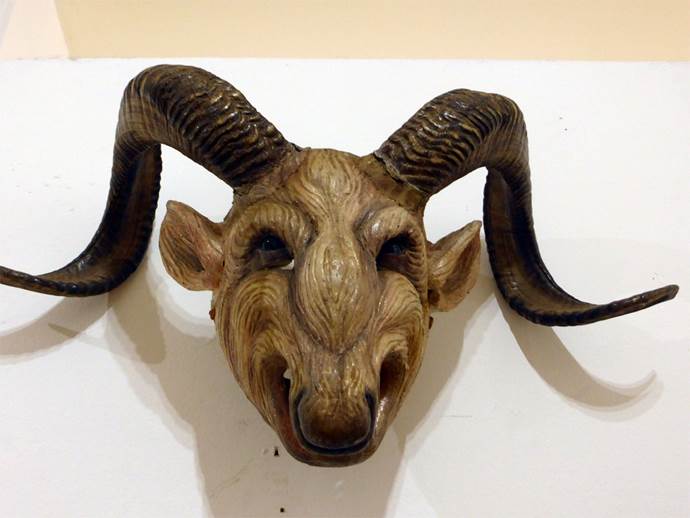 <![endif]>
Back to the hotel restaurant for dinner – I had grilled beef, cheese, chips, frijoles, mole, nopale – very nice.  Then an early night.
Start page  :  28th/29th  :  30th  :  31st  : 1st :  2nd  :  3rd  :  4th/5th  :  6th  :  7th  :  8th /9th  :  10th /11th /12th