Adventures in Mexico part VIII
4th/5th November 2016
First job after breakfast (huevos a la mexicana, tortillas and hot chocolate) was to try and ring Europcar and get something sorted out.  Our hotel manager allowed us to make a call on his landline (charging us dearly for it, I might add) and Europcar promised us a Jeep Liberty by that afternoon.  So, off we headed back to Oaxaca.  We stopped for an hour or so at Ocotlán – according to our Moon guide to Oaxaca it was worth visiting on market day, which was today.  The guide book was right, too – what a fabulous place!  The whole square and side streets were transformed into a massive 'tianguis' or open air market, as well as the large covered market.
<![if !vml]>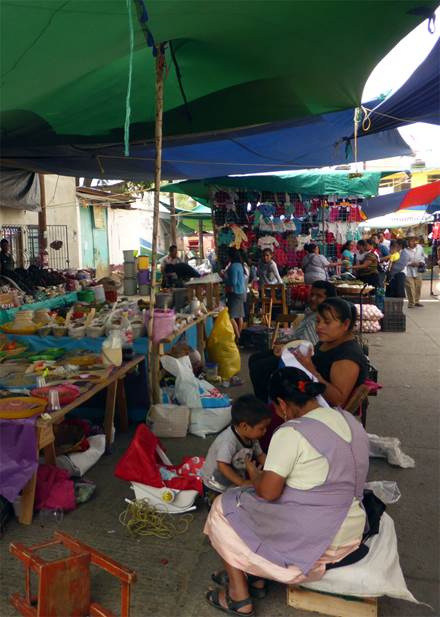 <![endif]>   <![if !vml]>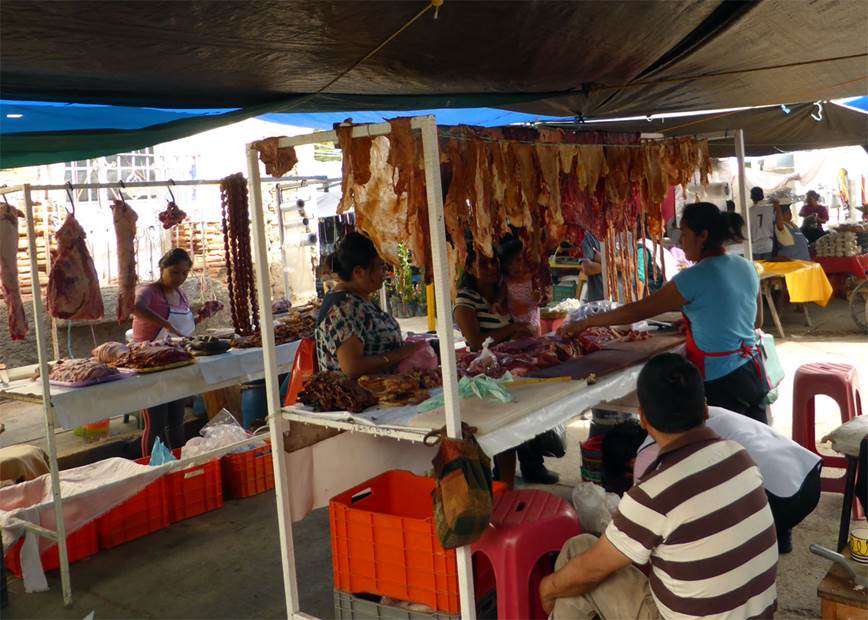 <![endif]>
There was an old lady dressed in traditional clothing who must have been in her 80s walking about with a turkey tucked under her arm, but she wouldn't allow me to take her picture.  And is that really Frida Kahlo?
<![if !vml]>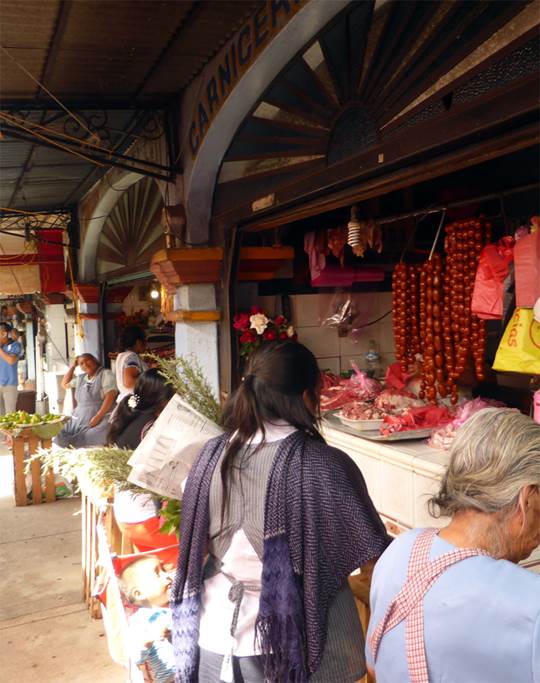 <![endif]>   <![if !vml]>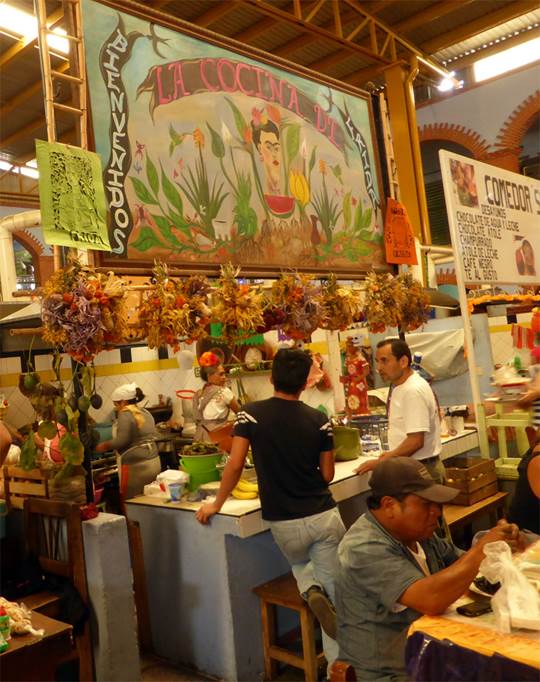 <![endif]>
<![if !vml]>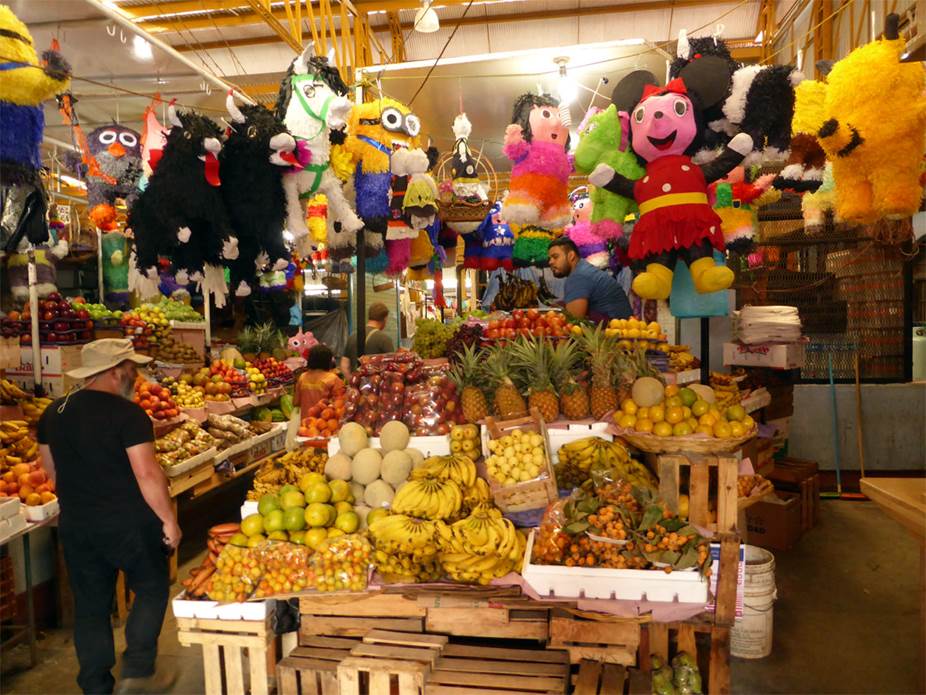 <![endif]>
We then drove directly to the car hire desk at Oaxaca airport to be told that the Jeep wasn't ready but it would really, REALLY be ready the next morning.  Managed to phone Hotel Trebol who, luckily, still had rooms free – so off we went again!  Dinner in town at a place called La Biznaga – really nice Oaxacan cuisine and reasonably priced, set in an open courtyard inside other buildings, but with a moveable canopy to keep the weather out. I had squash stem soup followed by zandunga, which was chicken wrapped in fried plantain in a guava mole.  Sweet, fruity and hot – delicious!
5th November
Amazingly while we were having breakfast Europcar rang to say the Jeep would be with us in 15 minutes.  So we swapped cars – after checking the spare this time – and started the big drive to Putla.  It became apparent, when the SatNat suddenly turned itself off, that the 12v socket wasn't working.  But, at least we had a spare wheel, even if we could only use the SatNav sparingly.  A few km north of Putla we stopped to have a look at some nice plants growing in a barranco on the curve of the road.  A nice Oreopanax and something that looks like a leggy Cestrum parqui.  It may well have been as it is a Mexican plant.
<![if !vml]>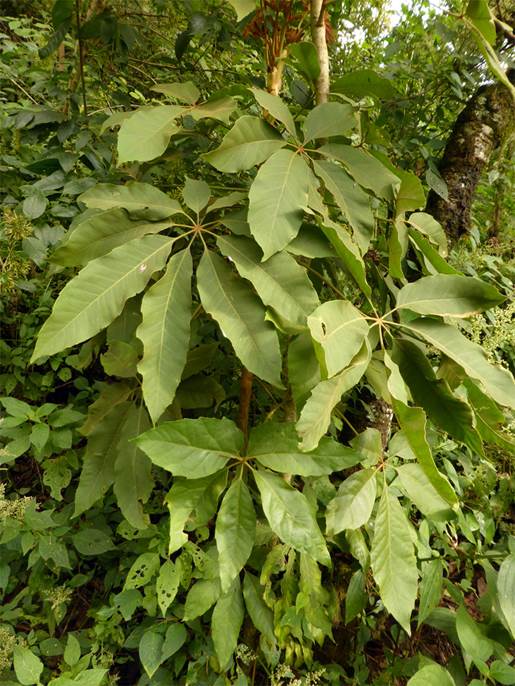 <![endif]>  <![if !vml]>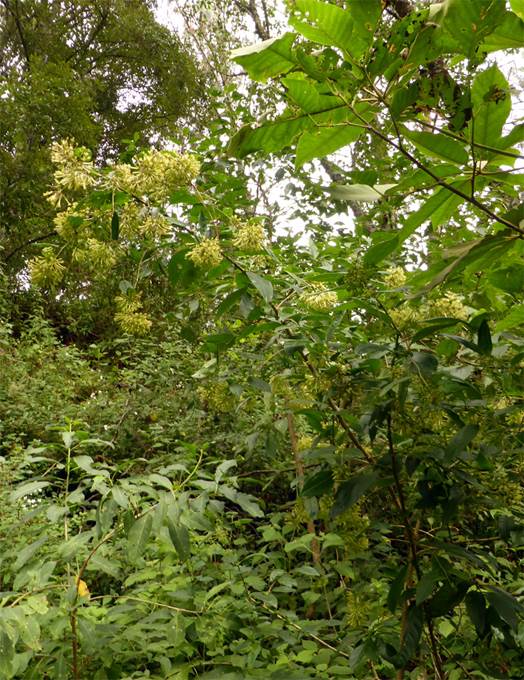 <![endif]>
Bizarrely, we were just about to head off along a track when a man travelling with his family stopped his car and started shouting at us, saying we couldn't go there.  We turned around and went back to the car, apologising profusely for our error and making a note to go back when we left Putla.  We carried on through a warmer moister landscape, seeing a small, trunkless Furcraea species - Furcraea guerrerensis - studding the sides of the road as we drove.
<![if !vml]>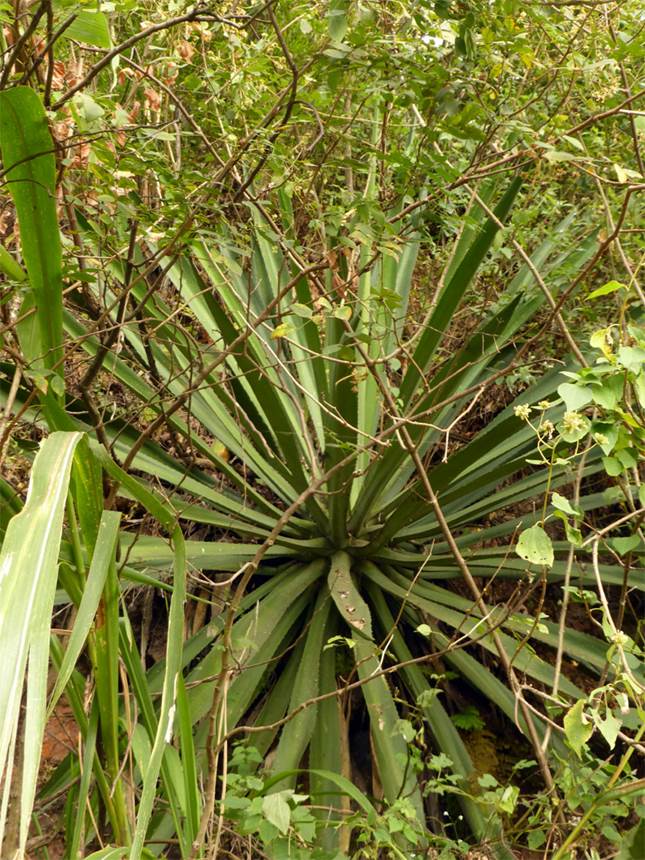 <![endif]>
Then into Putla itself.  I had stayed there 6 years before with Neil and my memory was that the place was a dump.  And I wasn't wrong.  However, this time we found a fabulous little gem of a hotel – Hotel Plaza - that was ridiculously cheap (440 pesos for a massive double room) but spacious and spotless.  Which was good as we intended to spend at least 2 if not 3 nights here whilst we explored the area.  And we also found the wonderful place to eat where Neil and I had dined before – Restaurant Titos.  I do believe I had exactly the same thing to eat – Paradillo Titos, which was grilled beef, chicken, pork, prawn, nopale, onion dished up on a sizzler with a jacket potato.
Start page  :  28th/29th  :  30th  :  31st  : 1st :  2nd  :  3rd  :  4th/5th  :  6th  :  7th  :  8th /9th  :  10th /11th /12th