Adventures in Mexico part VIII
31st October 2016
We enjoyed a slightly later start as we weren't heading too far from home today.  So we hit the breakfast big time with the hot selection as well.  Scrambled egg, hot tomatillo salsa and nacho chips to make a DIY chilaquiles, along with some crumbly cheese, finely sliced sweet onion and sour cream – plus the fruit etc.  Lovely! 
One of the very few positives we could take from Mark not being with us was the opportunity to do some touristy things - he would by choice be in the field from dawn to dusk and any extraneous activities would involve serious negotiations.  First on the agenda was to pay homage to the largest living organism on the planet – the venerable Taxodium mucronatum 'El Tule' a few km east of Oaxaca.  Despite visiting Oaxaca twice before, I had not been to see the tree.  Which was, it turns out, my loss.  It is difficult to find the words to express what it is like seeing such a huge and ancient tree.  Humbling doesn't really go anywhere near it.  Also it is difficult to get a sense of scale in pictures but the trunk diameter is larger than any of the houses in my street.  I think the thing that struck me most of all was how incredibly healthy and vigorous it looked, as though it was shaping up nicely for the next couple of thousand years.
<![if !vml]>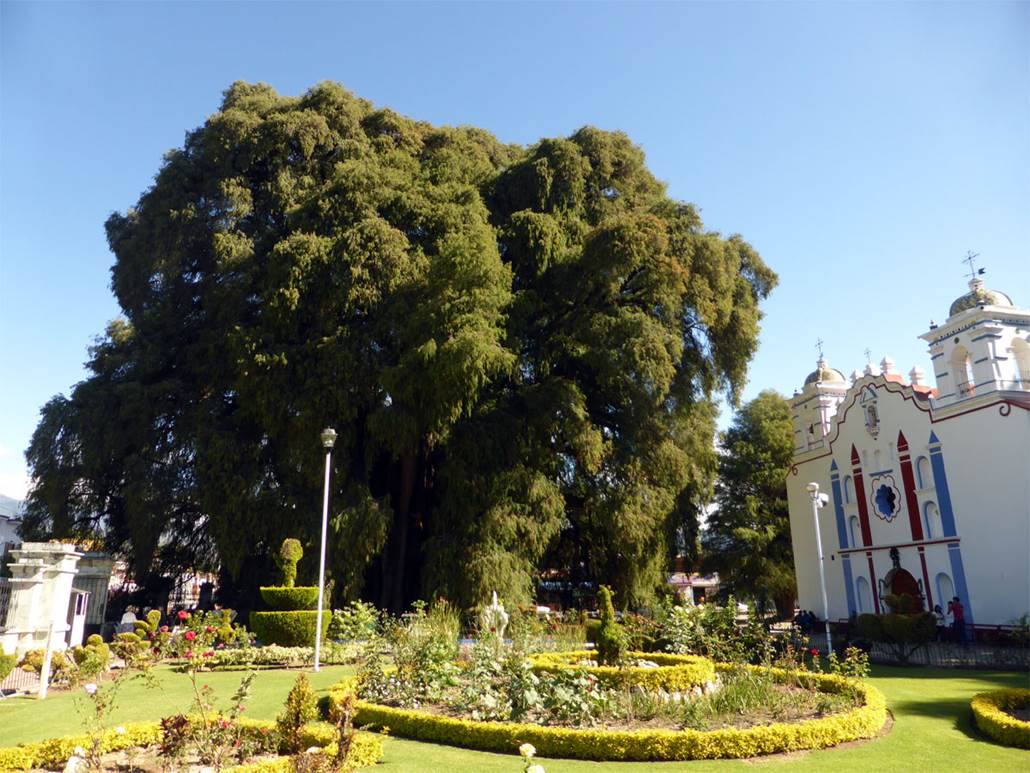 <![endif]>
<![if !vml]>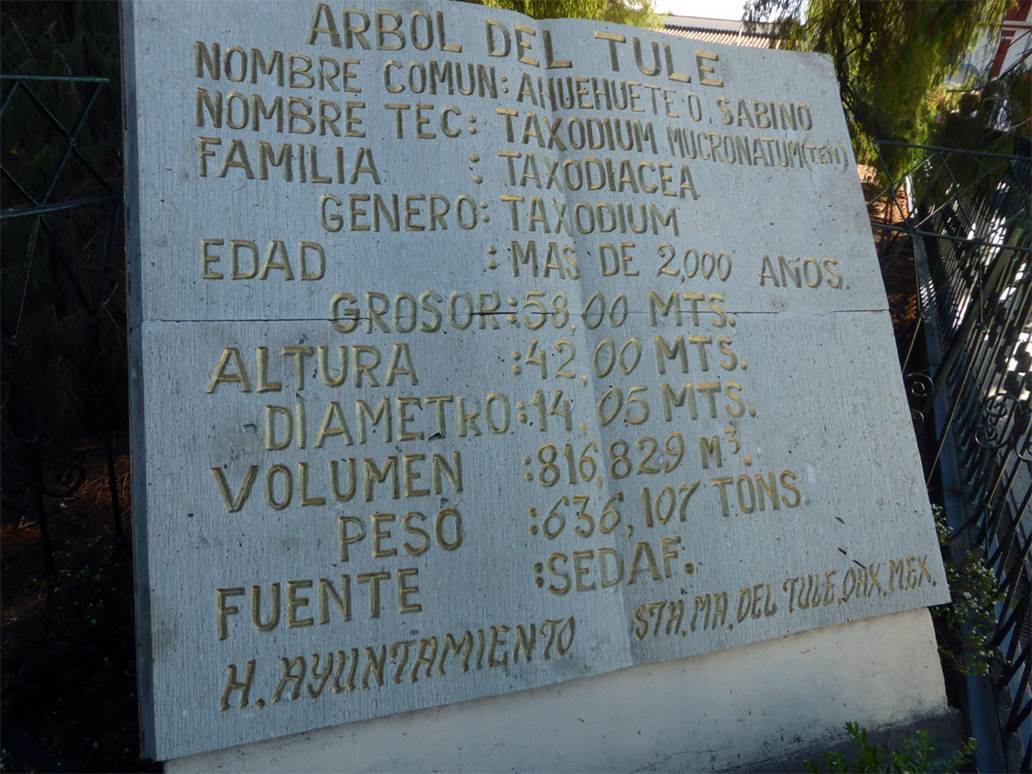 <![endif]>
<![if !vml]>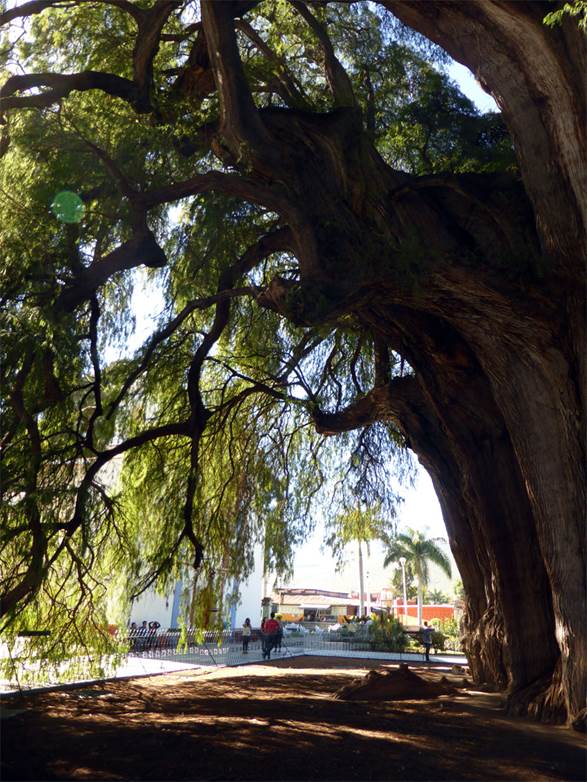 <![endif]>   <![if !vml]>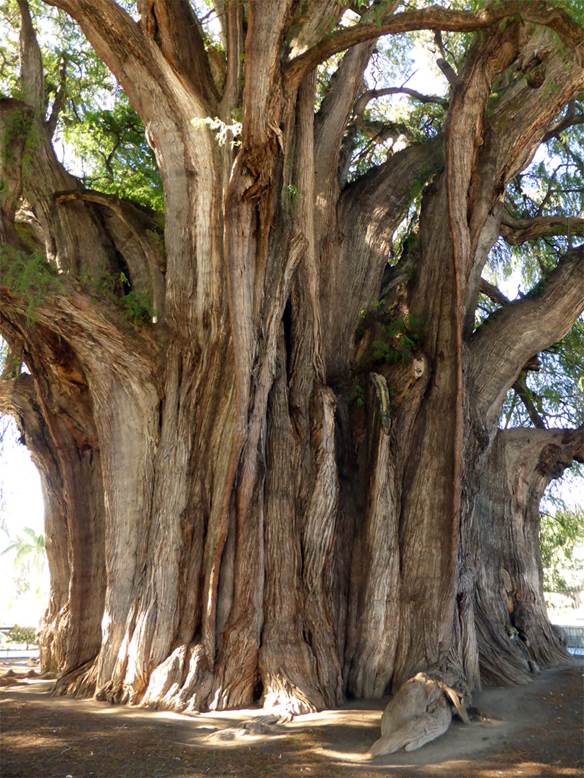 <![endif]>
<![if !vml]>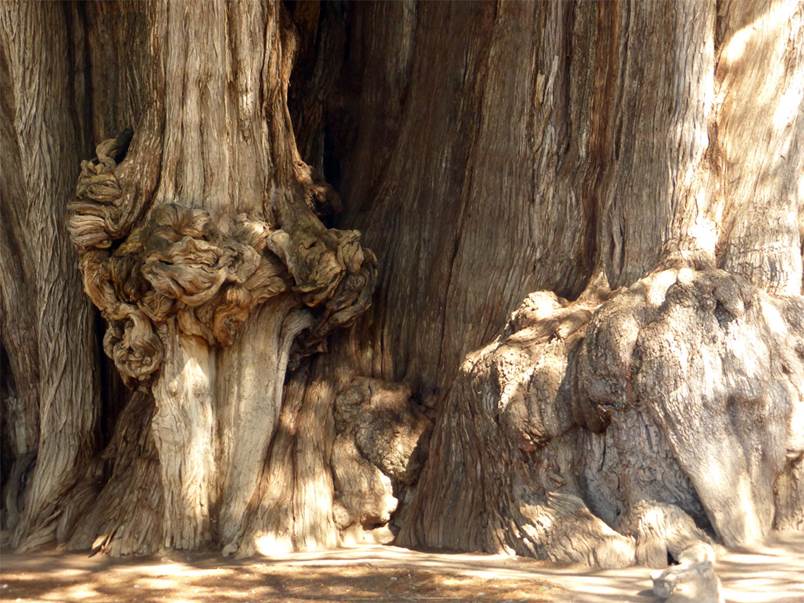 <![endif]>   <![if !vml]>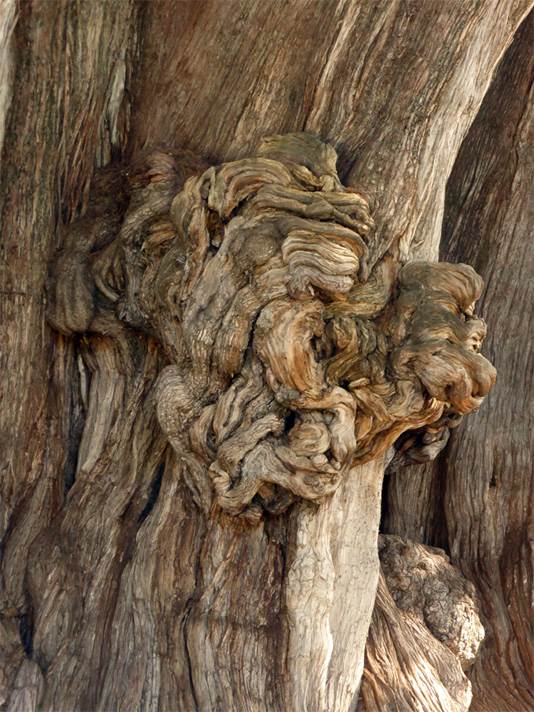 <![endif]>
And that was the end of the plant related activity for the day.  Next up – Neil wanted to call in to see someone he had made contact with on his last trip to Oaxaca in order to do a bit of business.  Mario is a craftsman, the 4th generation of weavers using traditional methods.  He showed us how he takes the raw wool, cards it, spins it, dyes it using only natural materials and then weaving with the loom.
<![if !vml]>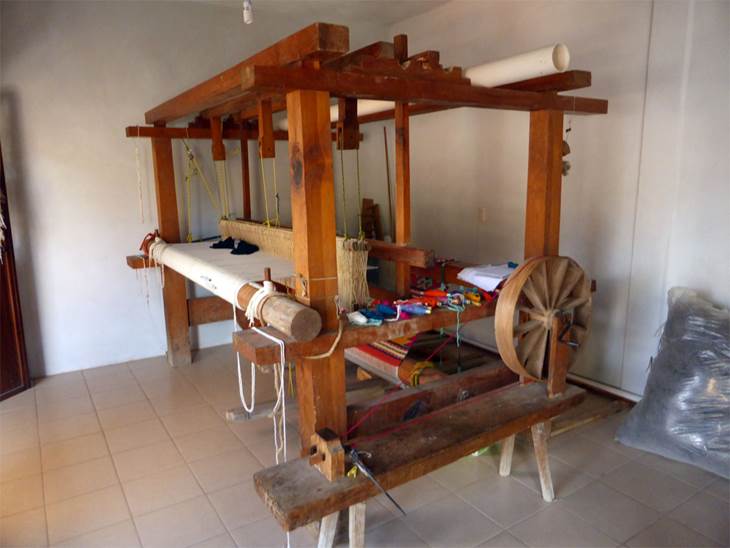 <![endif]>   <![if !vml]>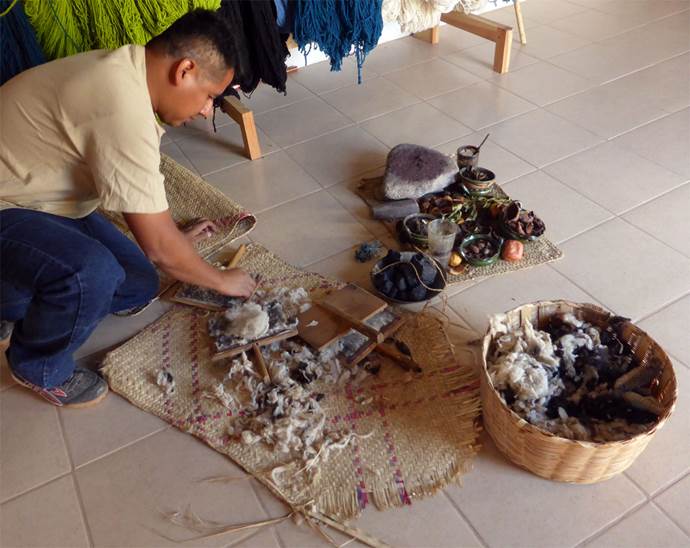 <![endif]>
<![if !vml]>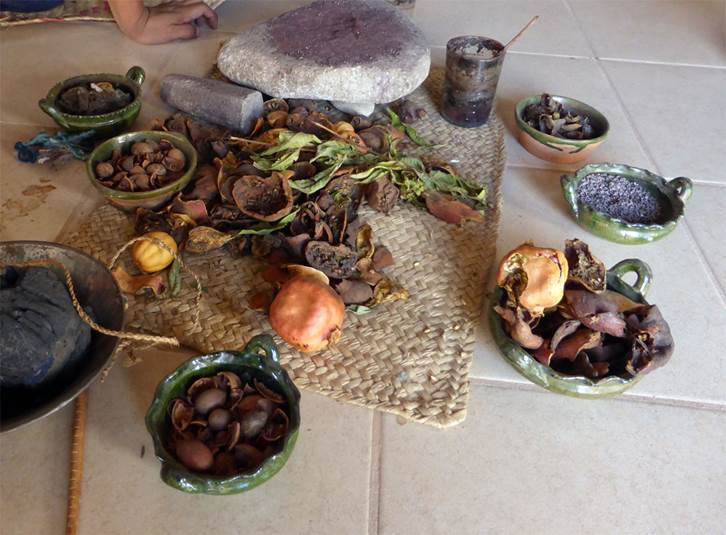 <![endif]>   <![if !vml]>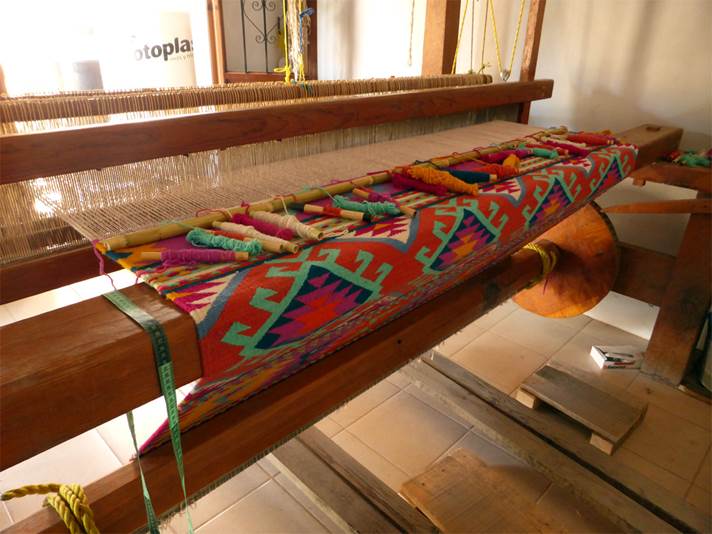 <![endif]>
Absolutely amazing to see the process going on.  I actually had no idea how much was involved!
Further east and we stopped off at the small archaeological site of Yagul.  Largely because it was there and it would have been rude not to.
<![if !vml]>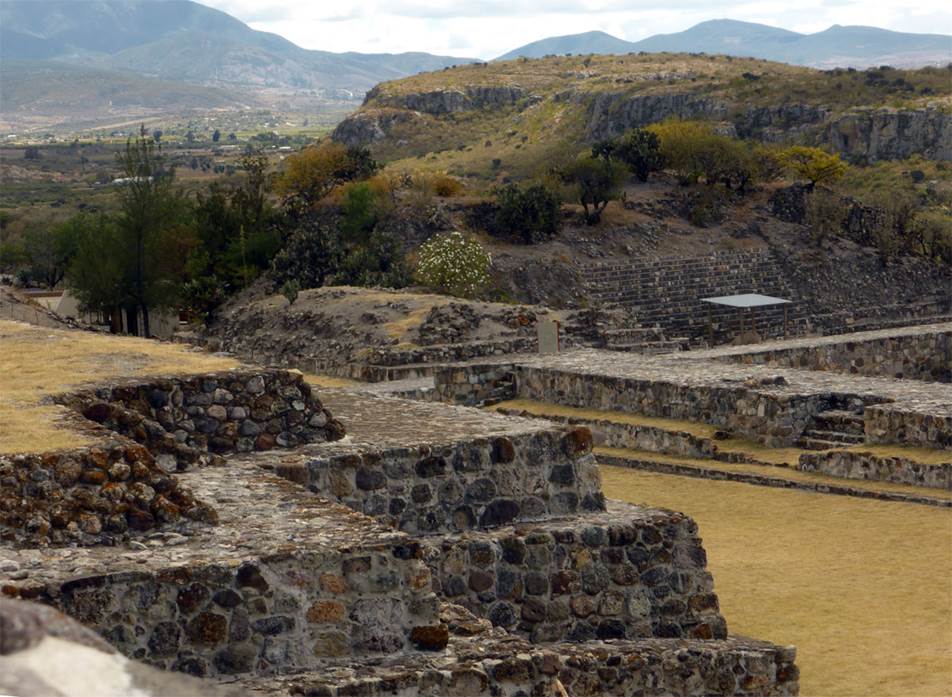 <![endif]>
And then a little further east to Mitla, one of the more unusual archaeological sites in that the modern town of Mitla has been built around the ancient structures, incorporating them and fallen stones into the fabric of the newer buildings.  Below is the 16th Century church that is partly built into the walls of the ancient city.
<![if !vml]>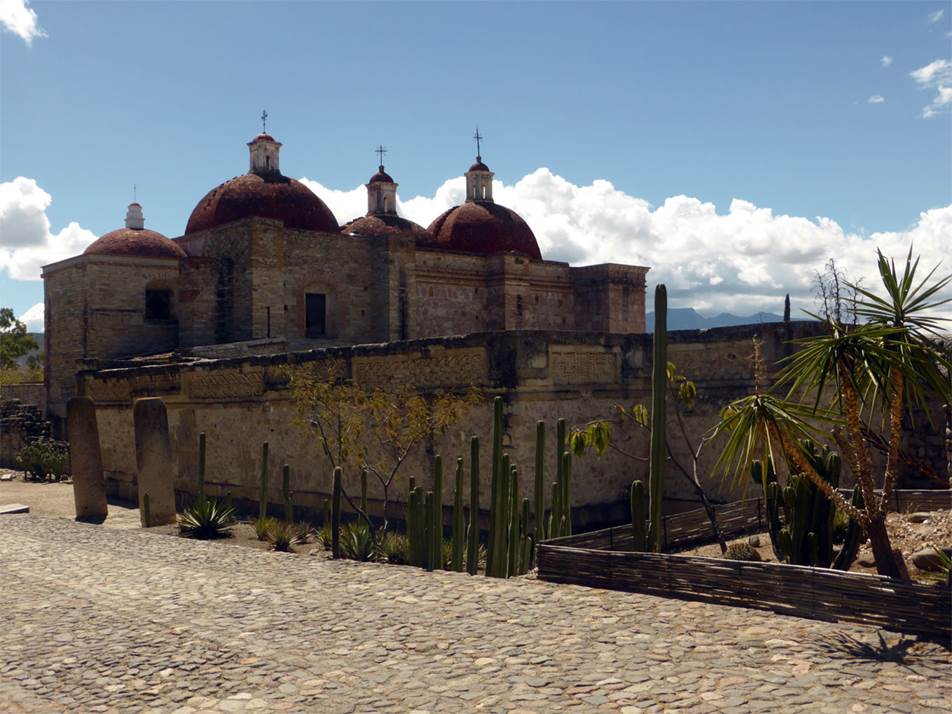 <![endif]>
Further into town there are a group of more isolated buildings.
<![if !vml]>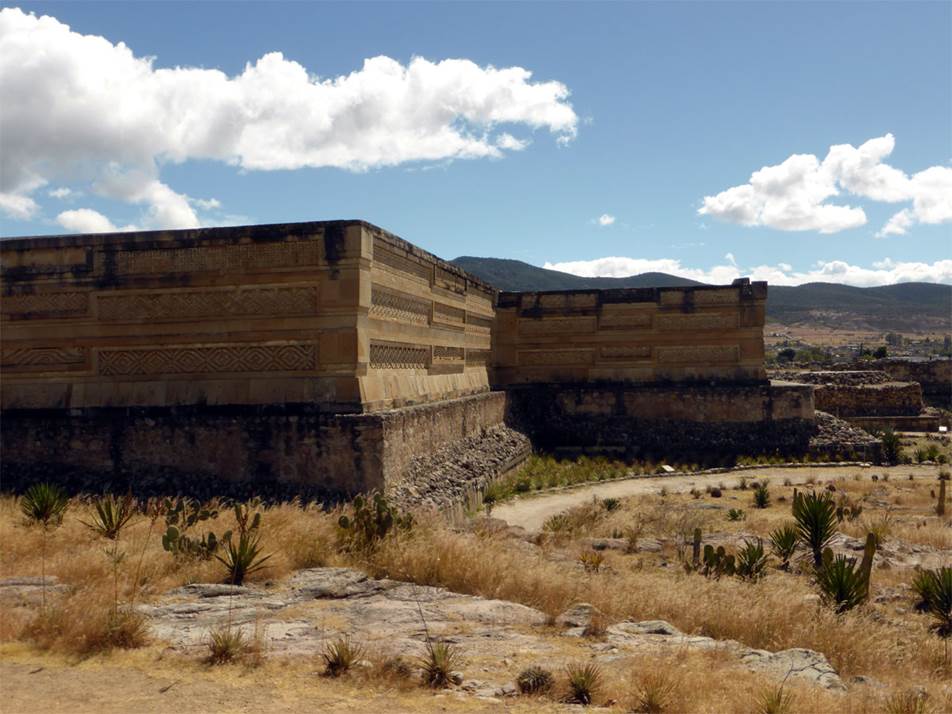 <![endif]>
It is also unusual for the various geometric friezes that adorn the walls – these patterns have been incorporated into the weaving in this area, as we had seen earlier, but also now become synonymous with 'Mexican style' – often called 'Aztec design' (although these early builders were Zapotec, not Aztec)
<![if !vml]>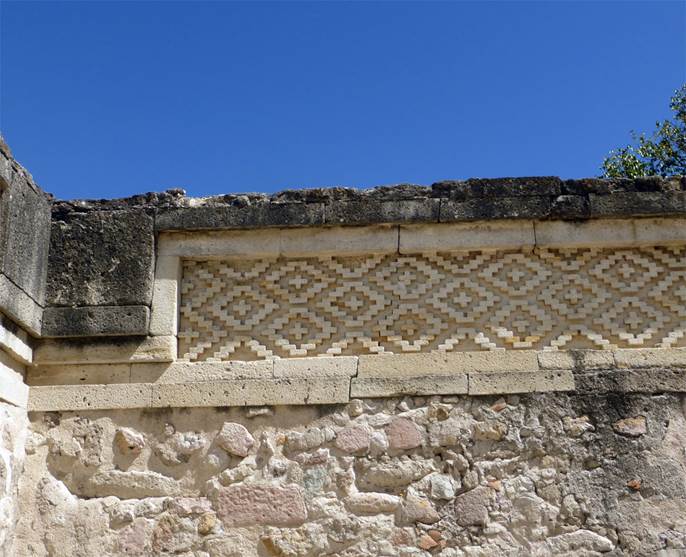 <![endif]>   <![if !vml]>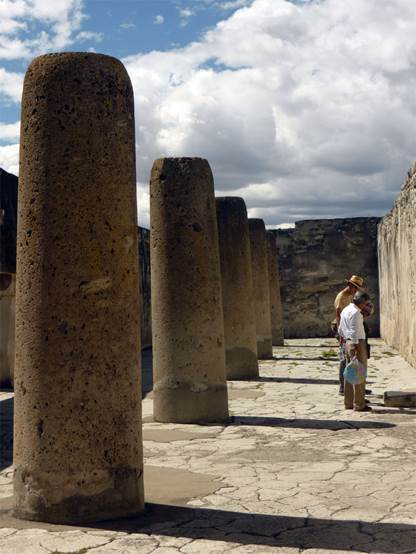 <![endif]>
One of the more atmospheric sites I have visited, for sure.  Business for the day finished, we were back in the city for 3pm or so and popped into a museum. 
We ate at Casa Mayordomo – a restaurant offshoot of the local chocolate drink chain that offers regional cuisine, recommended to us by our receptionist.  I had sopa azteca followed by molcajete, which is a selection of grilled meat cuts, nopale and onion served in a sizzling hot lava stone dish filled with mole negro.  Really lovely food.  Outside, festivities were hotting up with bigger crowds, more fancy dress and noisy parades.  My night time photography skills are no-existent so only a couple of pictures turned out, which is a shame as some of the costumes were extremely elaborate and very well done..
<![if !vml]>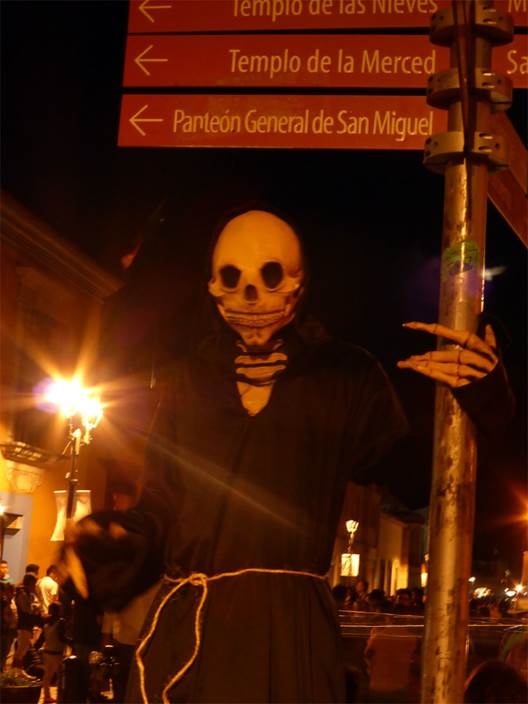 <![endif]>   <![if !vml]>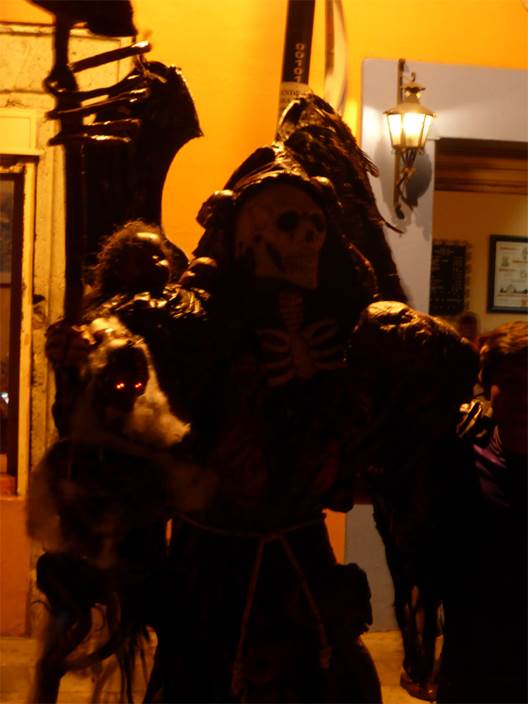 <![endif]>
<![if !vml]>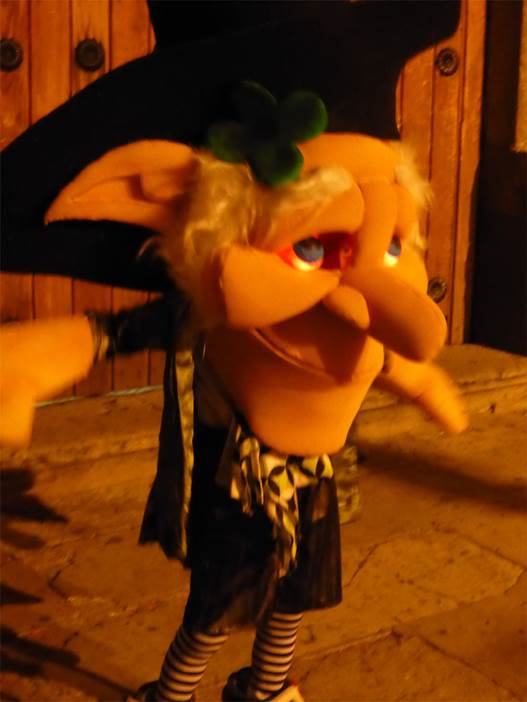 <![endif]>   <![if !vml]>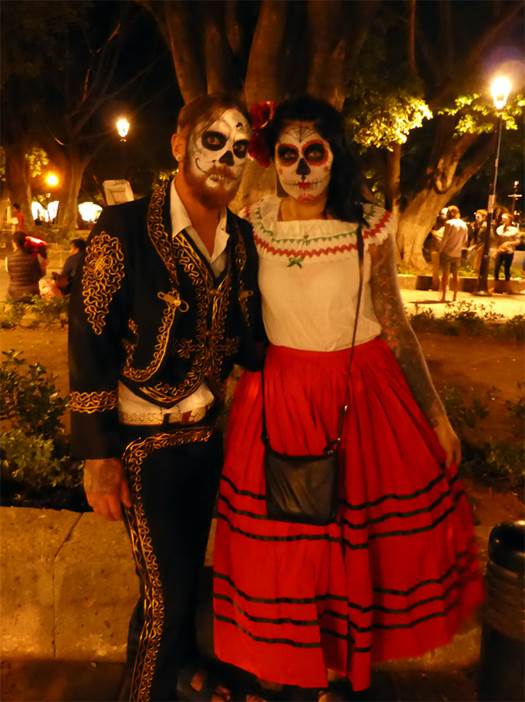 <![endif]>
A few times around the zocalo then off to bed!
Start page  :  28th/29th  :  30th  :  31st  : 1st :  2nd  :  3rd  :  4th/5th  :  6th  :  7th  :  8th /9th  :  10th /11th /12th