Adventures in Mexico part VII
8th November 2014
Up for 8am to find a note waiting for us at reception to say there had been a change of plan and a mechanic would come out to us between 11am and 1pm to fix the car.  Not such good news, as Mark and Phil were convinced the problem was terminal.  Anyway, we headed off into town for a fantastic and leisurely breakfast then a wander around.  I had my eyes on a suede jacket and was gradually wearing down the shop as to price...
Mark and Phil wet back to stay around by the car whilst Neil and I decided to walk the 3km or so uphill to the Museo del Paste, passing a more modern interpretation of a statue we had seen earlier.
<![if !vml]>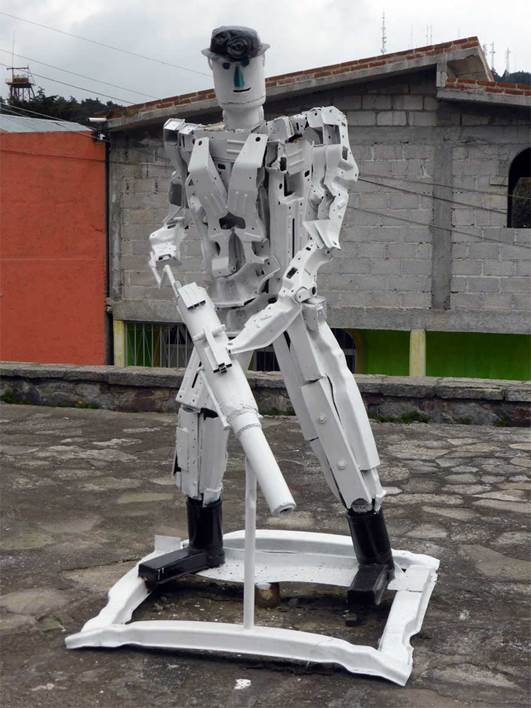 <![endif]>  <![if !vml]>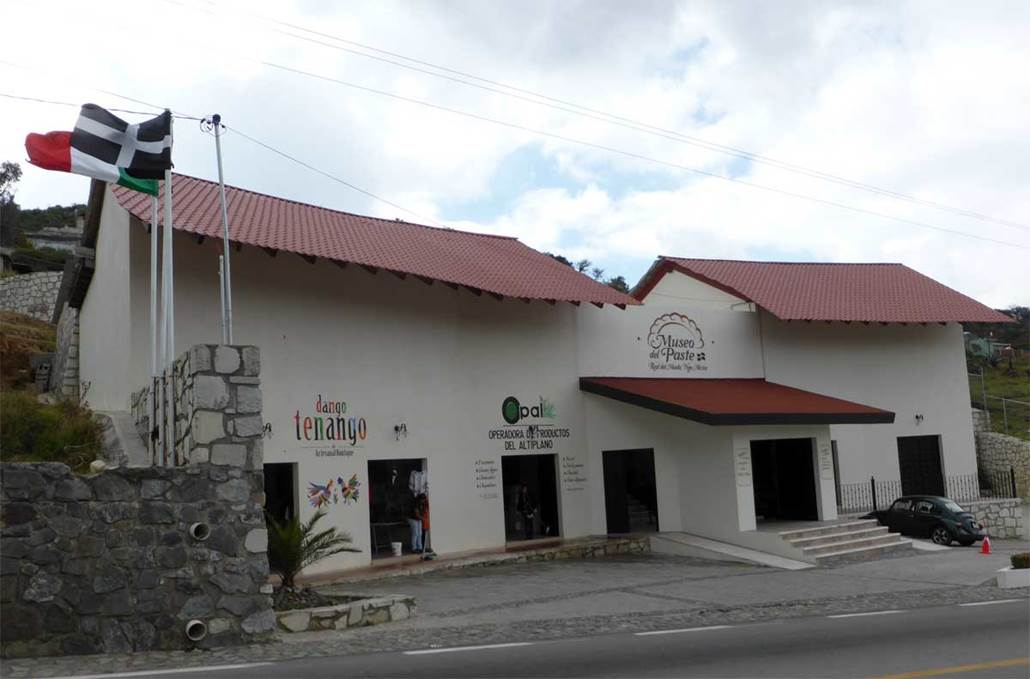 <![endif]>
We also discovered what the masks that we had seen the day before were about – HRH Prince Charles and Camilla had visited just a few days earlier.
<![if !vml]>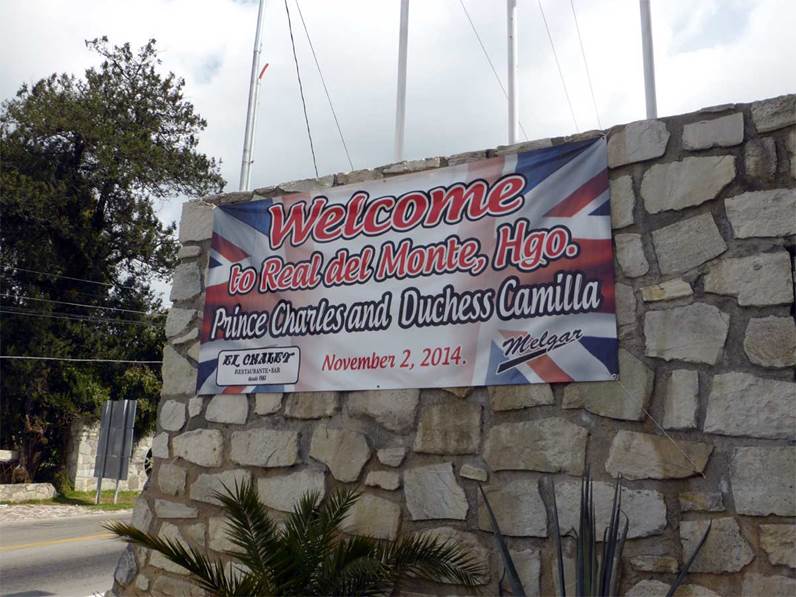 <![endif]>   <![if !vml]>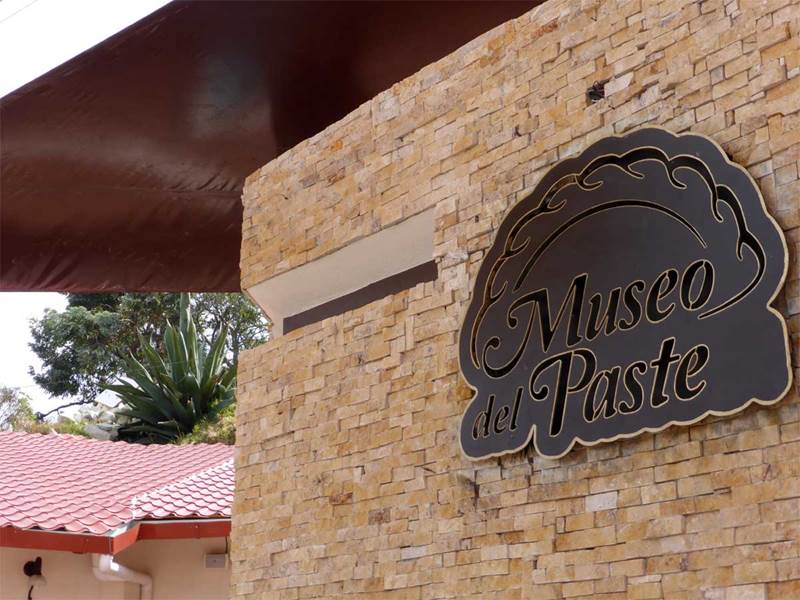 <![endif]>
Our entrance fee was 35 pesos, around £1.60, and I told the guy that, not only were we English, but the gentleman with me was from Cornwall.  I think we had the same royal treatment as HRH from then on, with a personal guided tour of the exhibits.  But first to business – we were shown straight to the kitchens to be given instruction on how to make our very own pastes, to be baked and available for us by the time we finished our tour.  And I have to say that my crimping was far superior to Neil's…
<![if !vml]>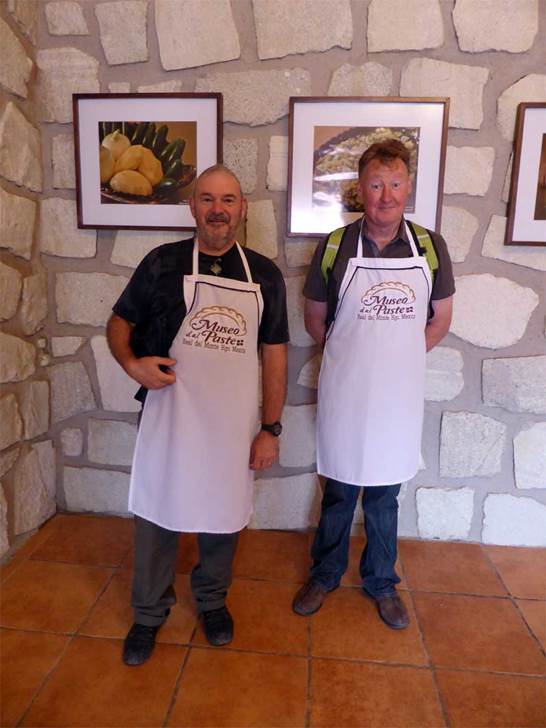 <![endif]>    <![if !vml]>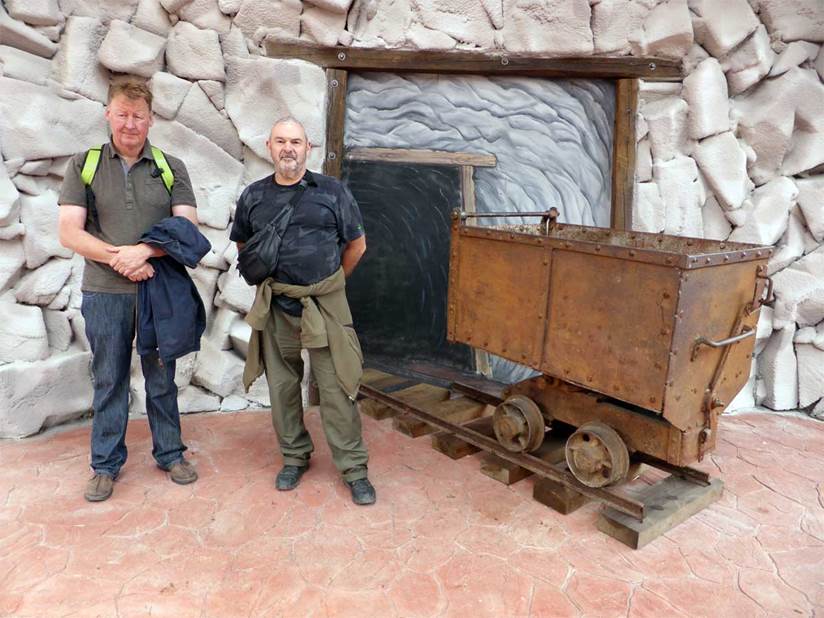 <![endif]>
Mexican museums are generally top notch affairs and this was no exception - a model of how to present information in a modern and clear way.  Fantastic displays showing the history of Cornish mining and its relationship with mining areas around the world, especially Mexico.  All in Spanish, of course, but we got the gist.  We spent a fully absorbed 30 mins or so wandering around before leaving, by which time our pastes were ready and waiting.  And even if I say so myself, they were delicious!
<![if !vml]>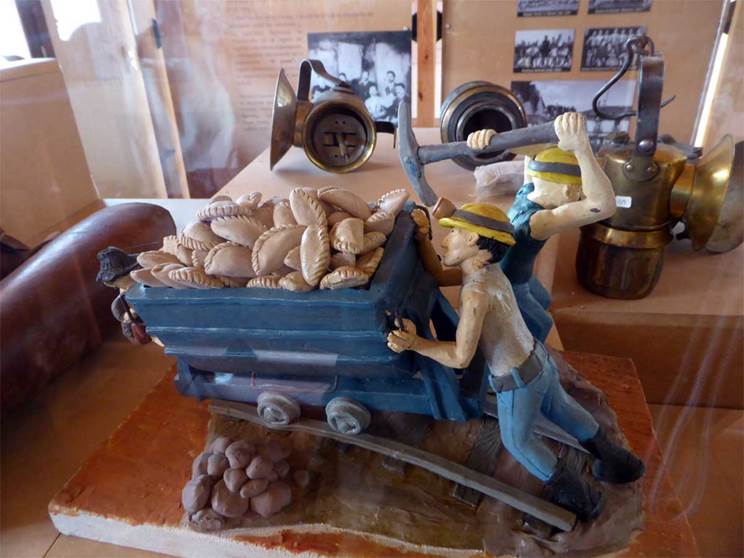 <![endif]>  <![if !vml]>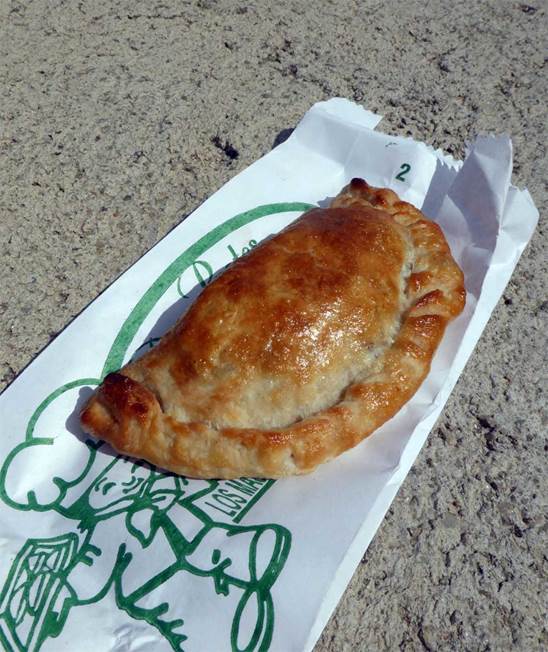 <![endif]>
Back at base there was no news - no mechanic, no car.  I had a wander around town again, got the price on my suede jacket knocked down a bit more but still undecided as to whether I should buy it or not.  Popped back to the hotel around 4pm and finally the mechanic had showed up.  Of course, he couldn't get the car started so left us with the one he had travelled up in – a Toyota Avanza.  Smaller than the Dodge, yet somehow with more useable space.   Better suspension, it transpired, and far better fuel economy.  Once this was settled we all wondered back into town, had a beer at a small bar with locally brewed beers and I finally bought my jacket.
<![if !vml]>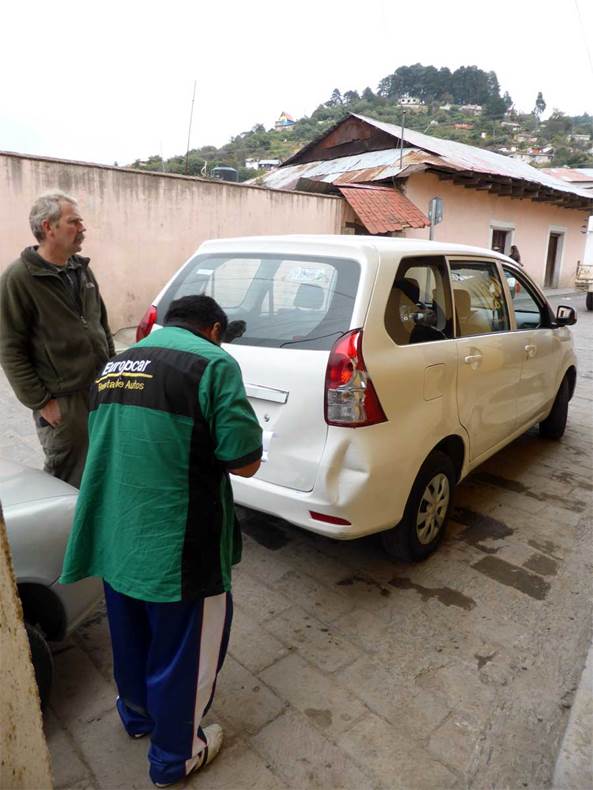 <![endif]>   <![if !vml]>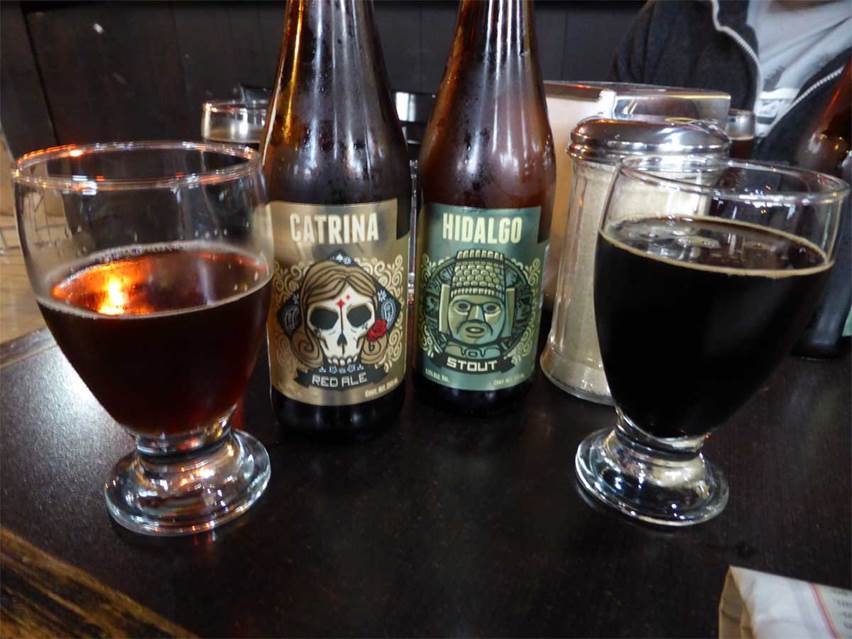 <![endif]>
We ate at the same restaurant as we had I the morning, had a great meal.  When we got out it seemed the whole town was out enjoying themselves – some kind of bicycle rally for kids.
I was glad of my jacket as the weather had suddenly turned and there was a freezing fog.
<![if !vml]>
<![endif]> 
Neil was feeling a little poorly so turned in early.  The rest of us finished off a bottle of tequila between us and I have to admit to getting drunk for the first time in 20 years.
Start 2nd/3rd  4th  5th  6th  7th  8th  9th  10th  11th   12th  13th  14th  15th