Adventures in Mexico part VII
2nd/ 3rd November 2014
Two years almost to the day since my last trip found me again in Heathrow waiting for a new Boeing 787 Dreamliner to whisk us off overnight to Mexico City.  The team this time comprised my friends Neil Armstrong, Mark Fillan and Phil Young, all Mexico veterans.  Two doctors (one can never travel with too many doctors), two superb drivers who are both ace navigators and mechanics – and plantsmen all.  And a sat-nav – what could go wrong?  A new yummy Lebanese restaurant at T2 thankfully took the edge off the in-flight meal.  I must say the Dreamliner was spacious and quiet – quite a treat.
Arrived an hour early at 4am!  Had some coffee, hung around – investigated the monorail link between T1 and T2, eventually got picked up by car hire company, paperwork completed and on the road before 7am in our capacious but slightly wallowy Dodge Journey.
Headed east and straight up towards Pico de Orizaba, stopping for brunch at a roadside comedor (huevos a la mexicana all round) then carrying on quickly to the mountain.  We got out at an altitude of around 3425m and had a wander around, saw a few interesting plants including a beautifully coloured shrubby Penstemon sp and an Echeveria sp
<![if !vml]>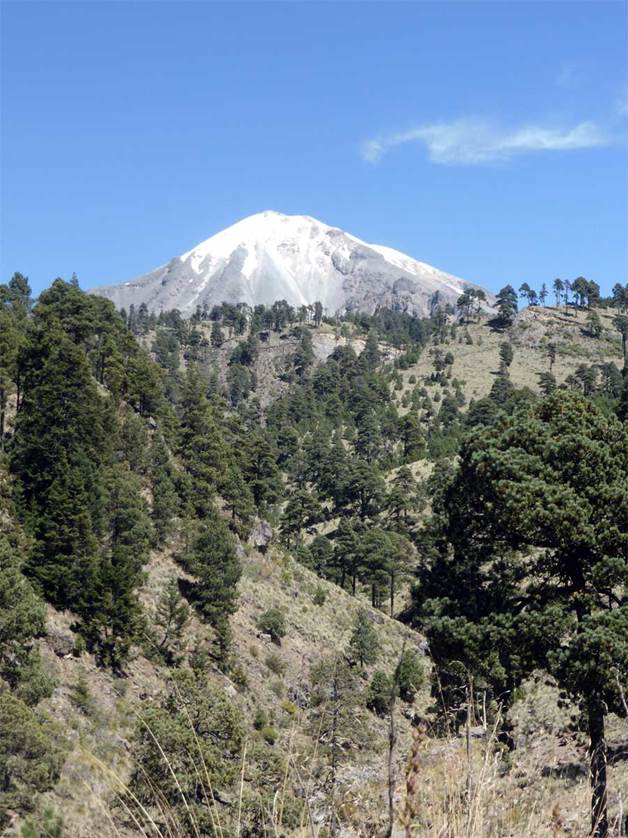 <![endif]> <![if !vml]>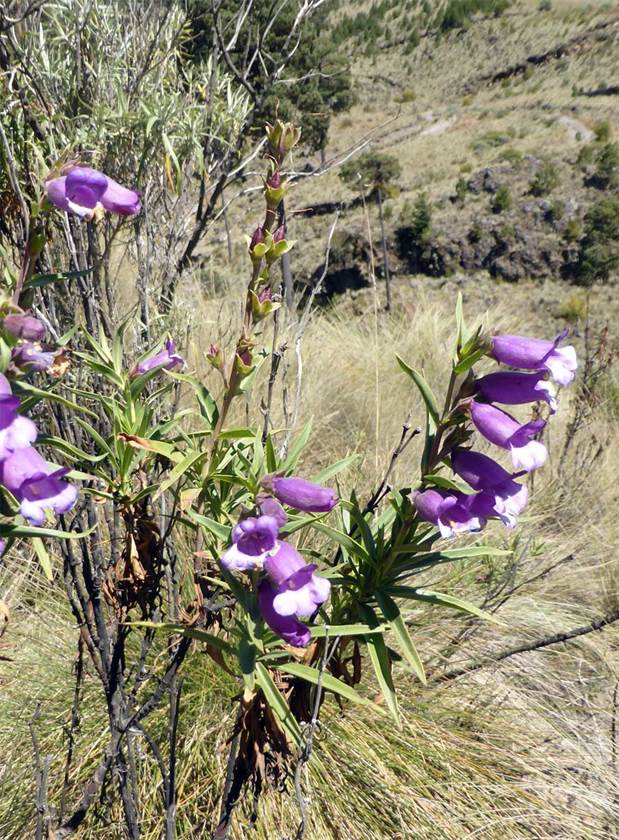 <![endif]>
<![if !vml]>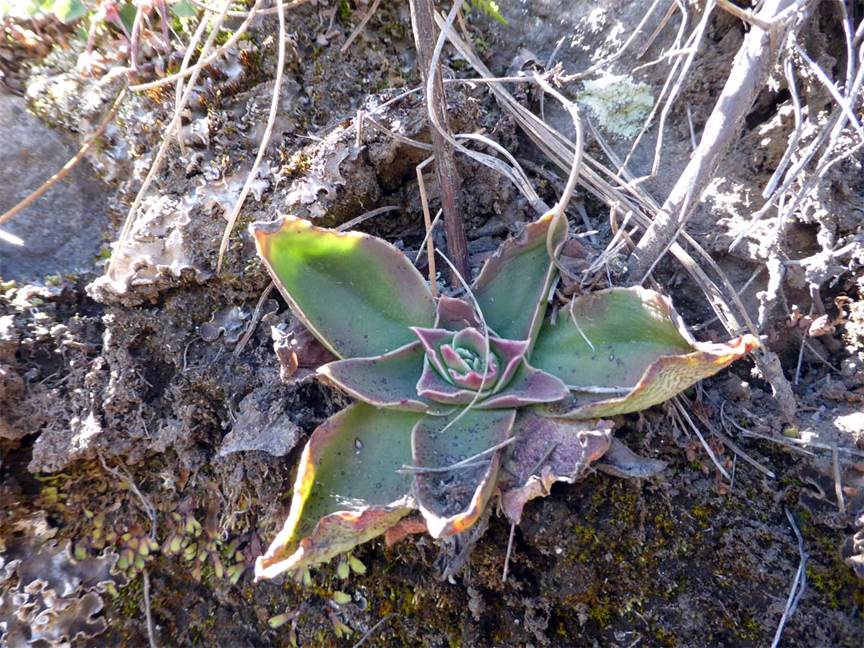 <![endif]>  
We continued further up the road to around 3800m but it seemed the interesting plants ran out.  I also started to get a really bad headache, possibly a combination of the altitude and lack of sleep, so we headed off down to our intended night's stop-over town of Coscomatepec.  A lively market town which we managed to hit on market day and most roads in the centro were closed off, making finding our hotel a bit tricky.  Still, we got there – Hotel Posada del Emperador, 500 pesos per room. 
       <![if !vml]>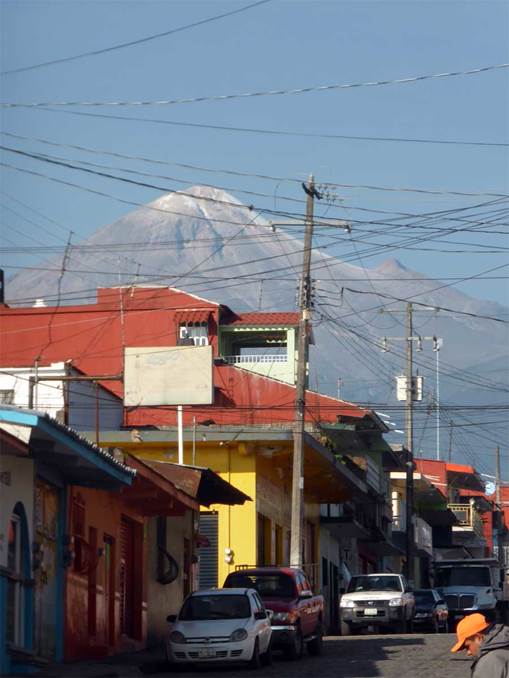 <![endif]>       <![if !vml]>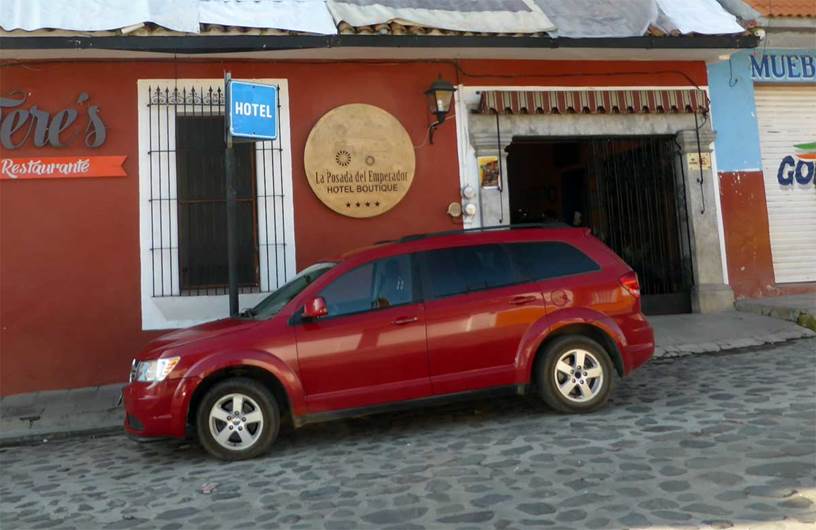 <![endif]>
       <![if !vml]>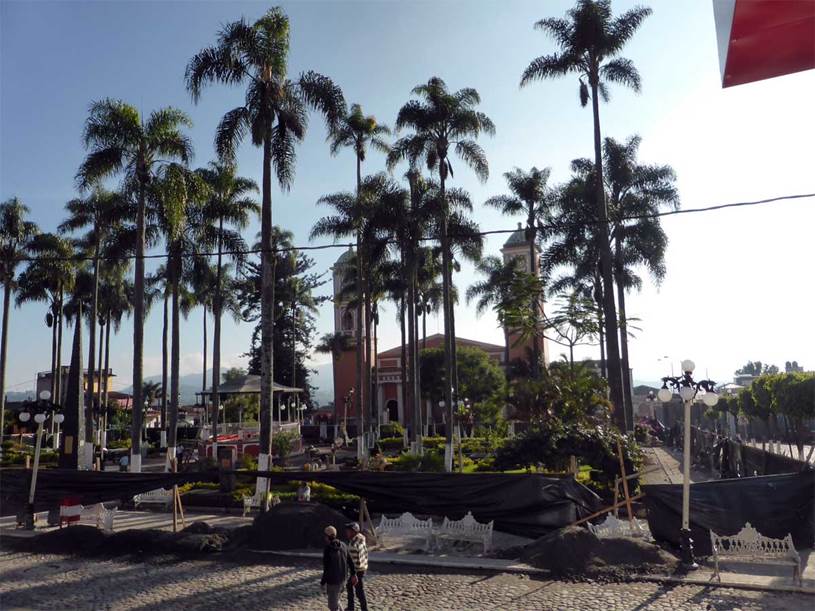 <![endif]>
We ate at a small restaurant in town owned by the hotel, which was nothing special, turned in at 8pm for a ridiculously early night – it had been a long day!
Start 2nd/3rd  4th  5th  6th  7th  8th  9th  10th  11th   12th  13th  14th  15th