Adventures in Mexico part VII
14th November 2014
Game plan for the day.  Phil and I decided to opt out of the climb up the cliff and stick around town.  My knees have been playing me up of late (isn't getting old great!) and I didn't fancy the journey down too much.  I didn't fancy the climb up, either, to be honest.  Mark and Neil headed off early to get up there before midday sun made it a blast furnace up there whilst Phil and I enjoyed a leisurely breakfast then a stroll around.  Big old church, dating back to C16th.   Big market. 
<![if !vml]>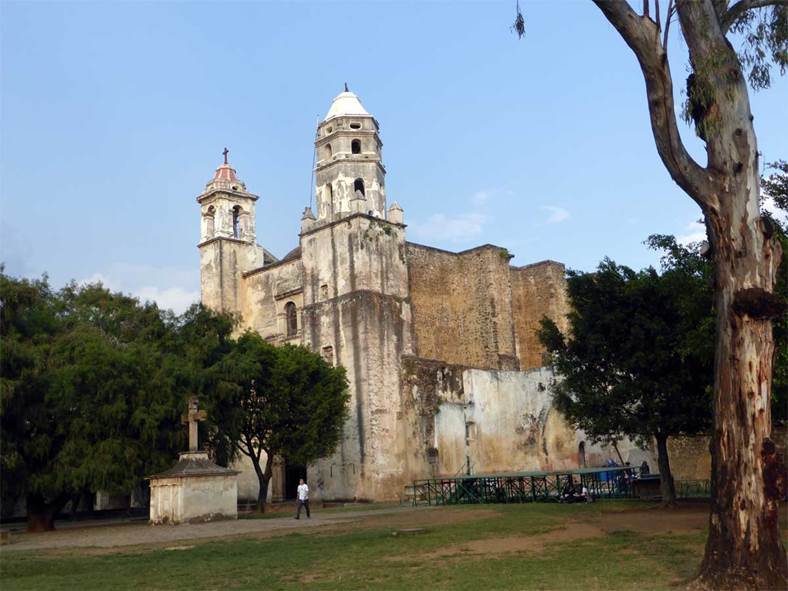 <![endif]>   <![if !vml]>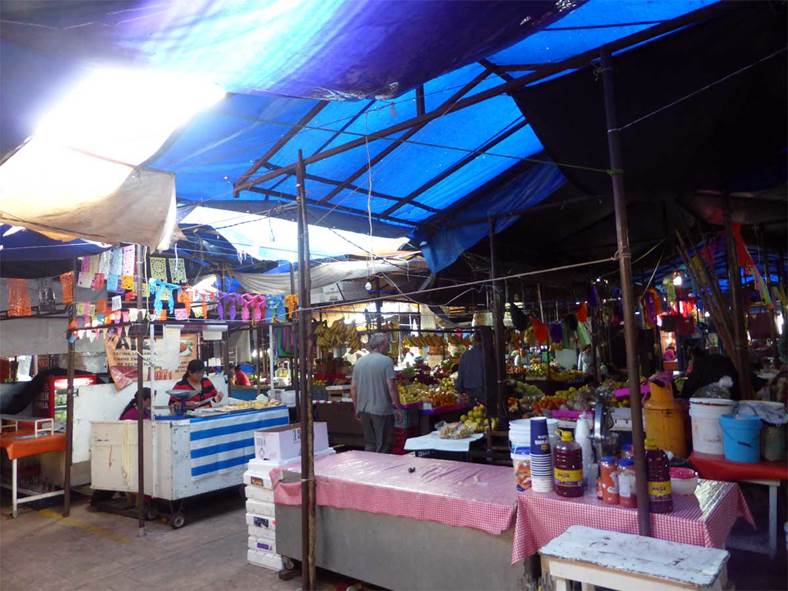 <![endif]>
This gate has a mural composed of beans and grains and is replaced annually!
<![if !vml]>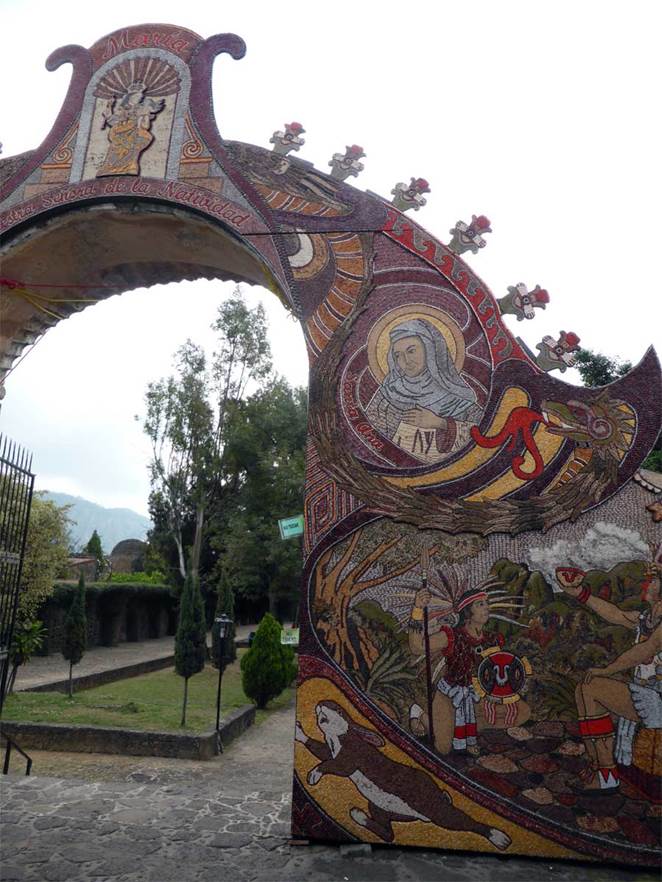 <![endif]>   <![if !vml]>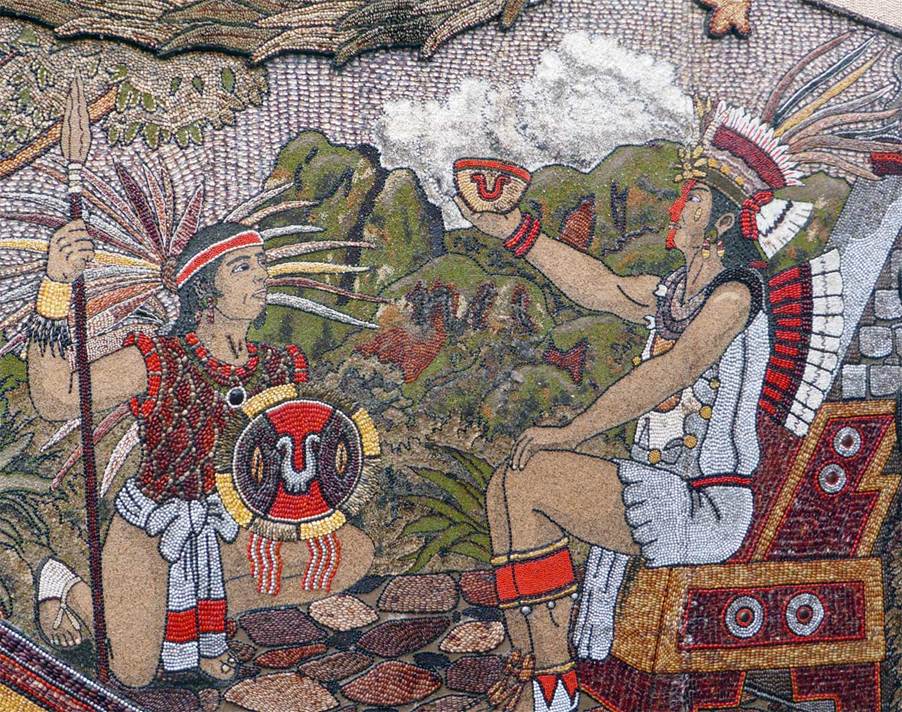 <![endif]>
There seems to me to be something counter-intuitive about eating ice-cream in Mexico but most towns have ice-cream parlours of some sort or another, even sometimes those in the middle of tiny desert towns.  This one is quite famous with shops all over town.  All hand-made and the two flavours I tried were delicious. 
<![if !vml]>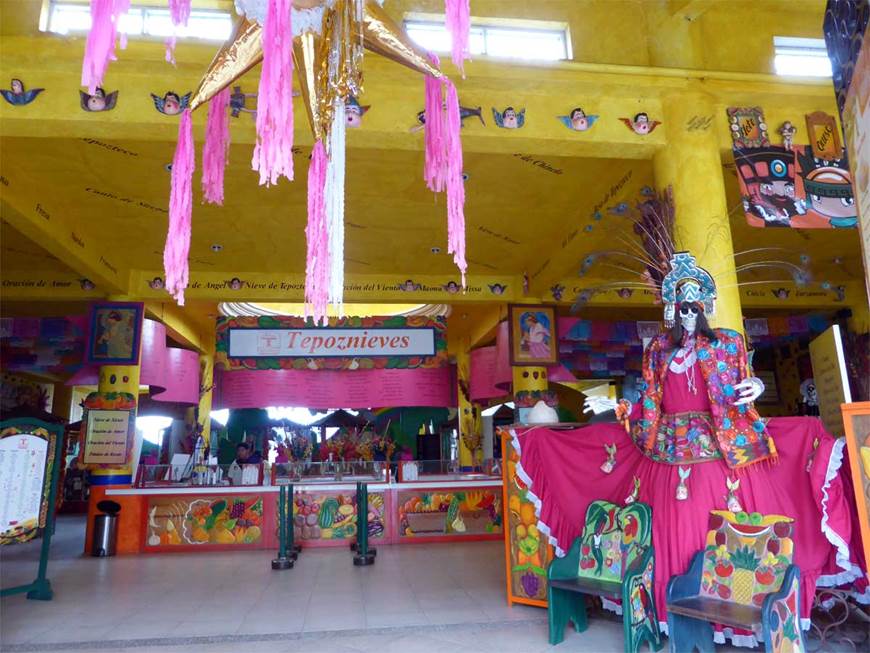 <![endif]>  <![if !vml]>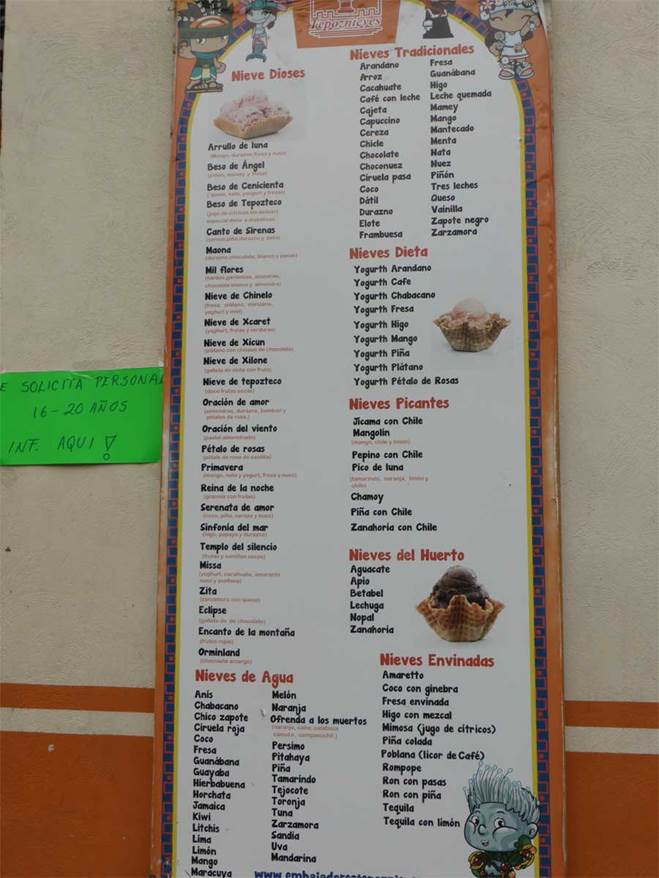 <![endif]>
Around 1pm and Neil and Mark returned looking none the worse for their trudge up and down the cliff.  Reports of a much branched trunked nolina got me interested.  Surely not a third undescribed species?  But not interested enough to go up.  Well, not this time – pics courtesy of Neil Armstrong.
<![if !vml]>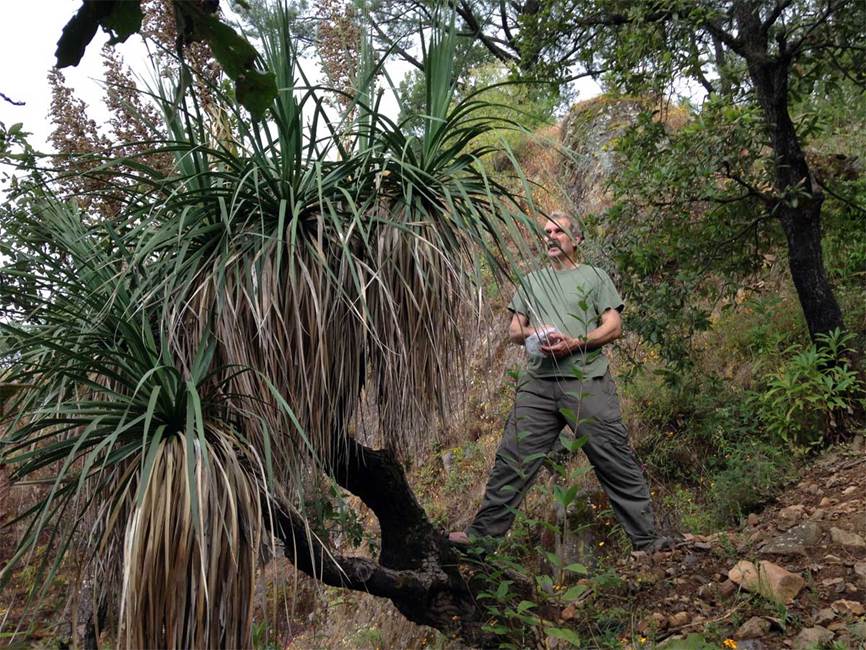 <![endif]>  <![if !vml]>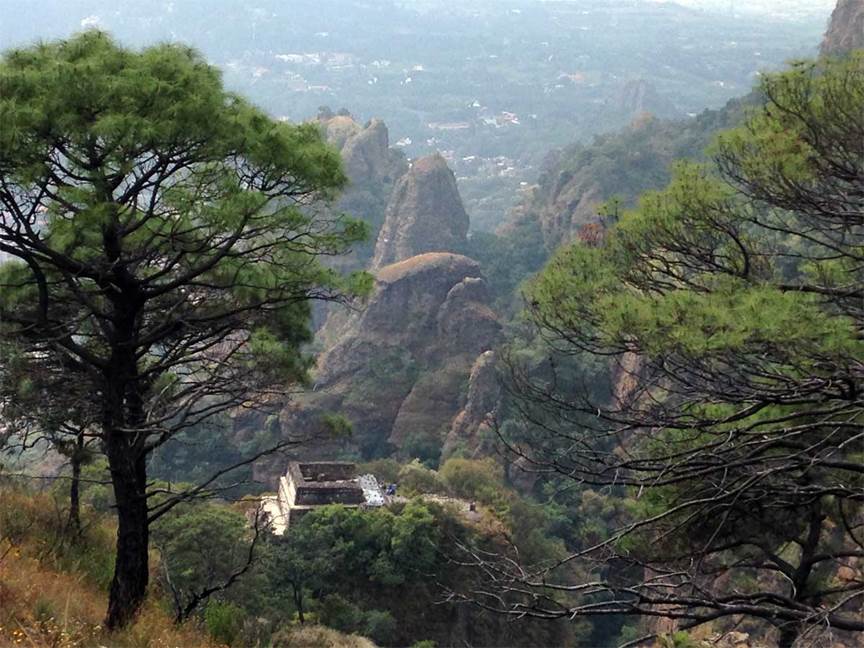 <![endif]>
A friendly coati – disappointed not to share any lunch with the boys.
<![if !vml]>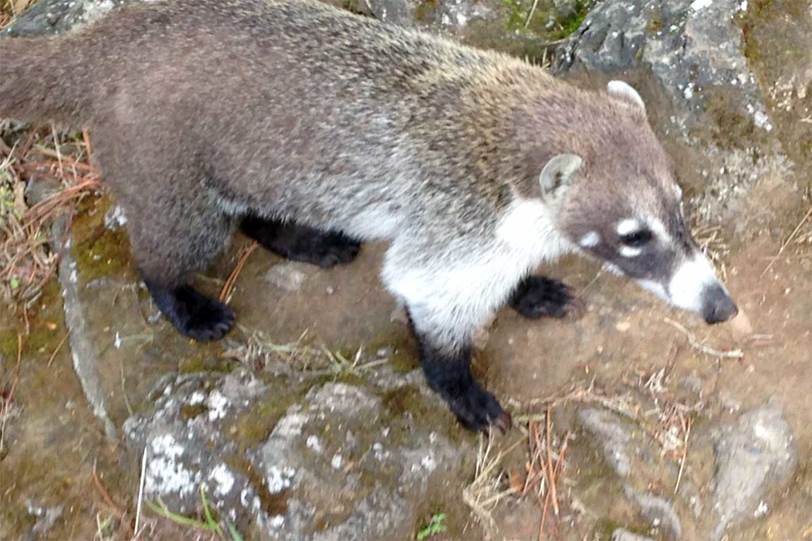 <![endif]>
After lunch Neil stayed on to do some touristy things while Mark, Phil and I drove up and around to see if we could get near to the temple from the back.  Nearly, but not quite – however we did see a lot of interesting things.
An Echeveria sp and Montanoa grandiflora (thanks Chad)
<![if !vml]>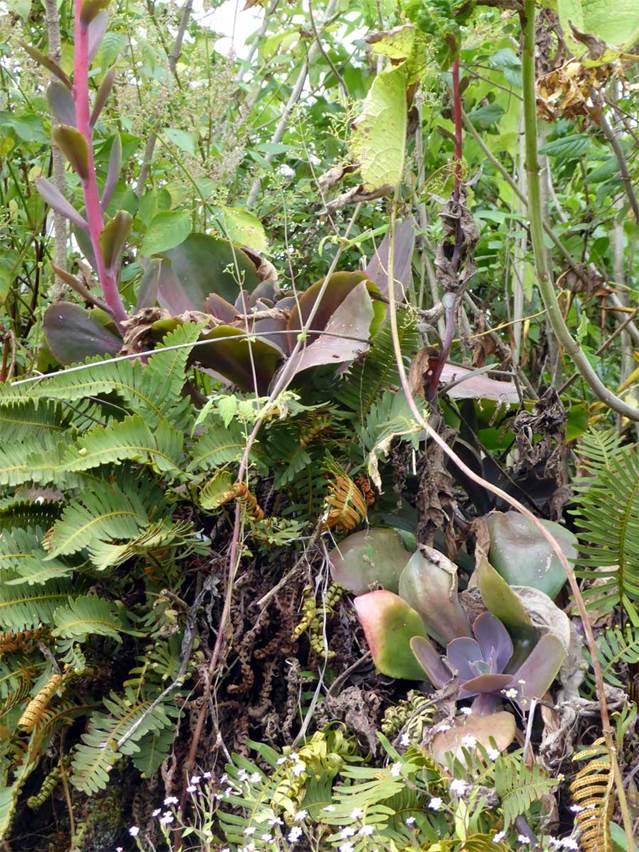 <![endif]>  <![if !vml]>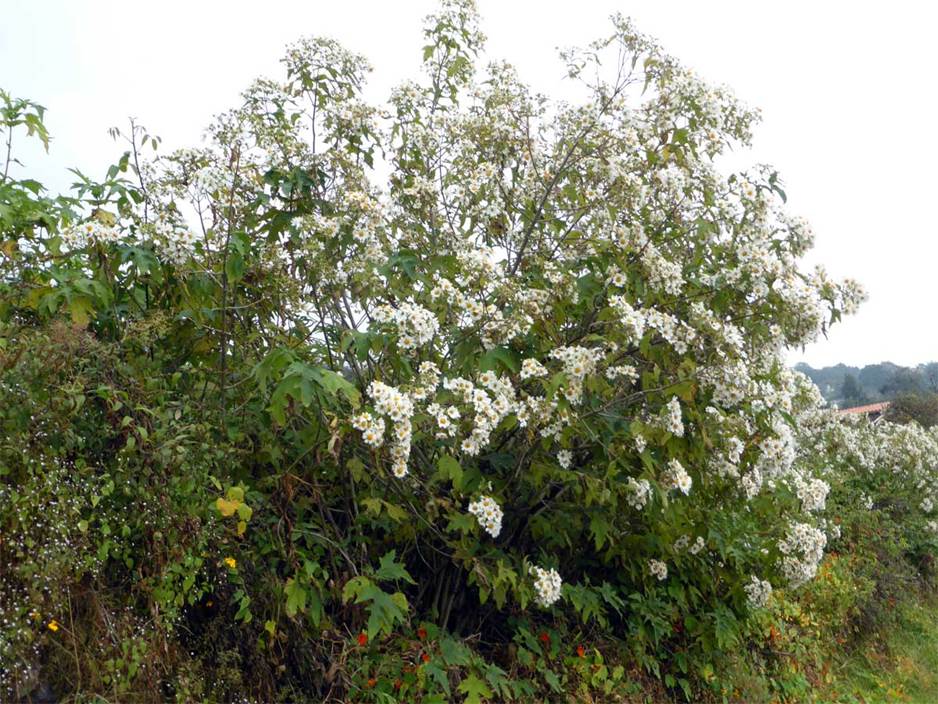 <![endif]>
A shrubby Sedum – possibly a variant of Sedum dendroideum or maybe Sedum confusum.
<![if !vml]>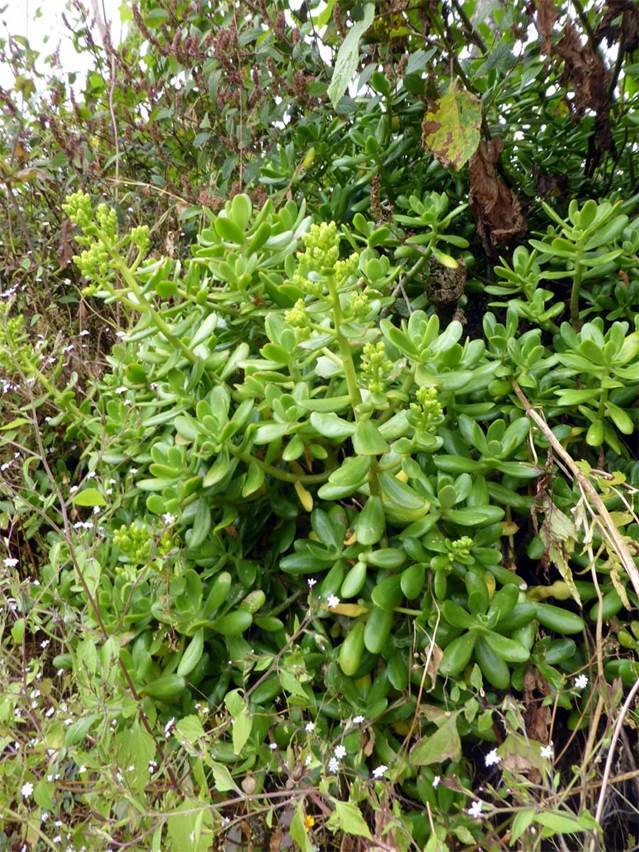 <![endif]>  <![if !vml]>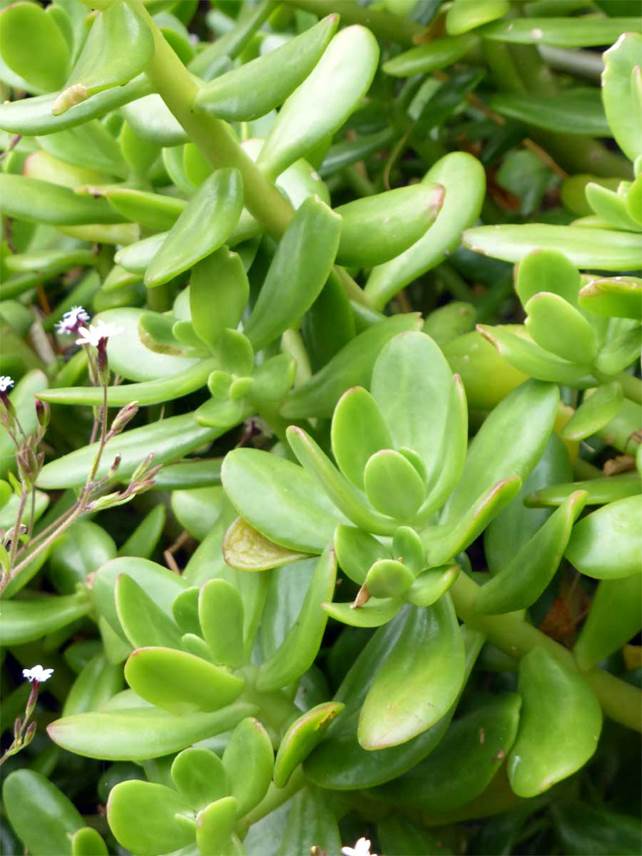 <![endif]>
The local large Tillandsia sp was very impressive – this inflorescence was dangling down fully 80cm
<![if !vml]>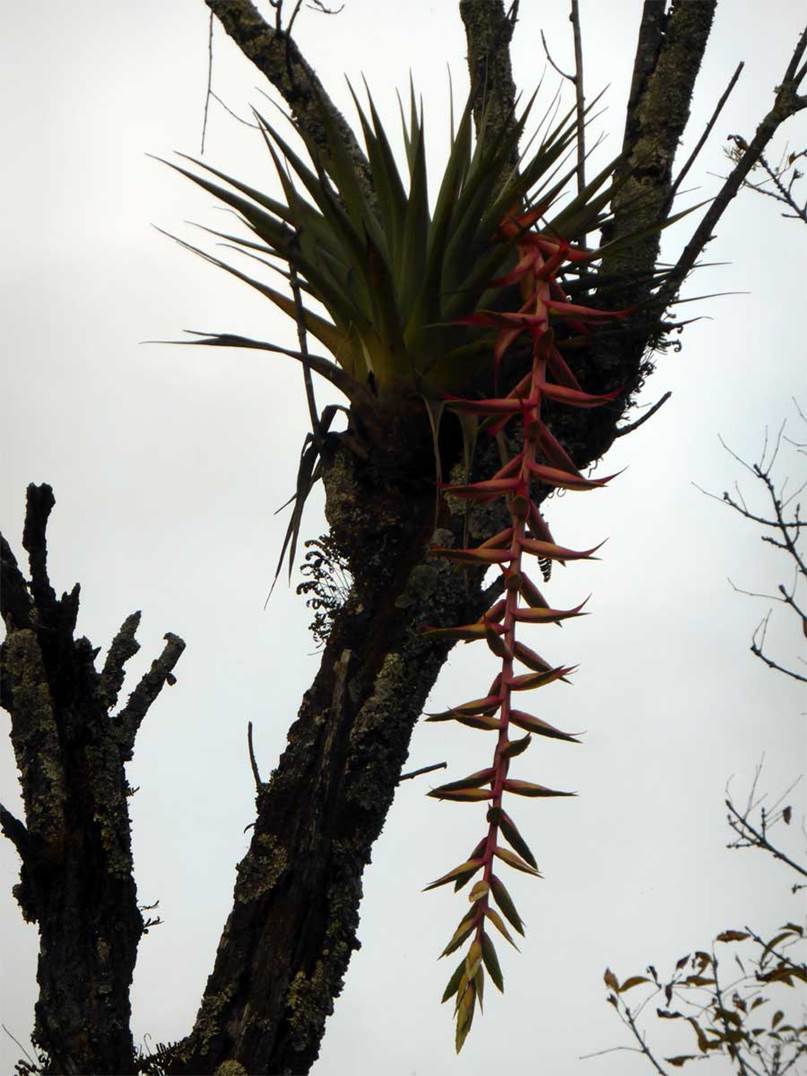 <![endif]>
We parked up and went for a wander, ending up at a canyon on the opposite side of which was something I didn't immediately recognise, plastered along the vertical cliff face.  Back to the car and, conveniently I thought, we found a disused railway line which we were able to drive along for a while – this took us very close to the canyon again and close enough to get a good look at the plant.  Agave dasylirioides, as it turned out.  These pictures are Phil's – he had a better camera.
<![if !vml]>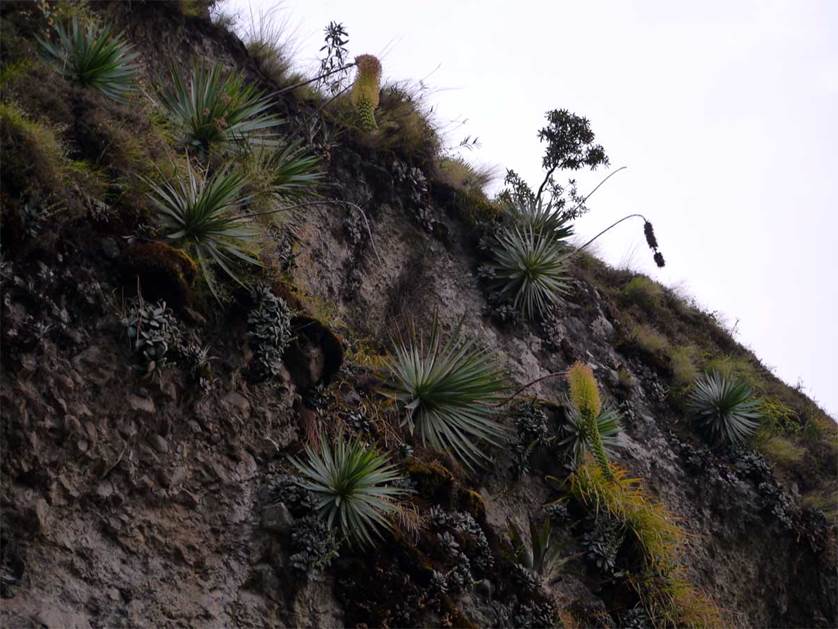 <![endif]>  <![if !vml]>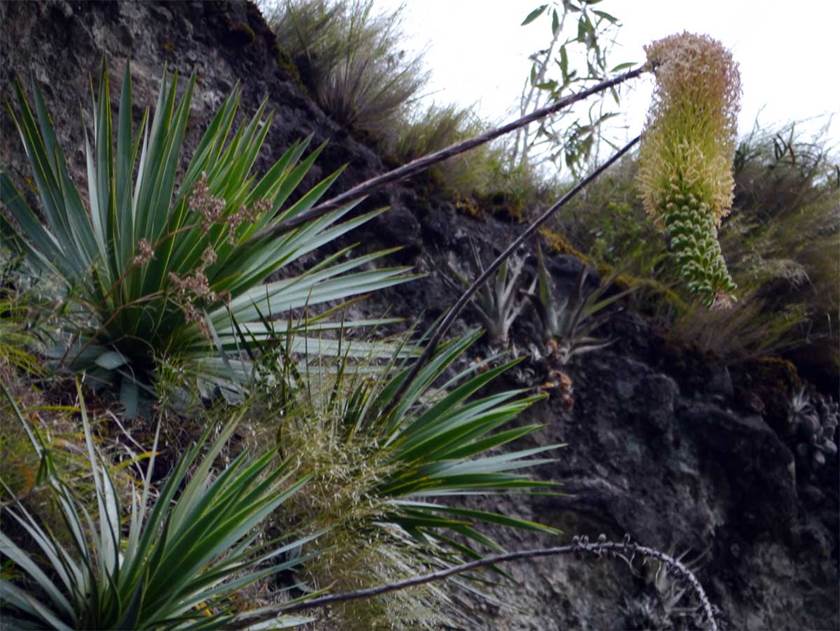 <![endif]>
My picture this time (and you can see why I used Phil's…) one with much more pink-red flowers.  And a brightly coloured caterpillar.
<![if !vml]>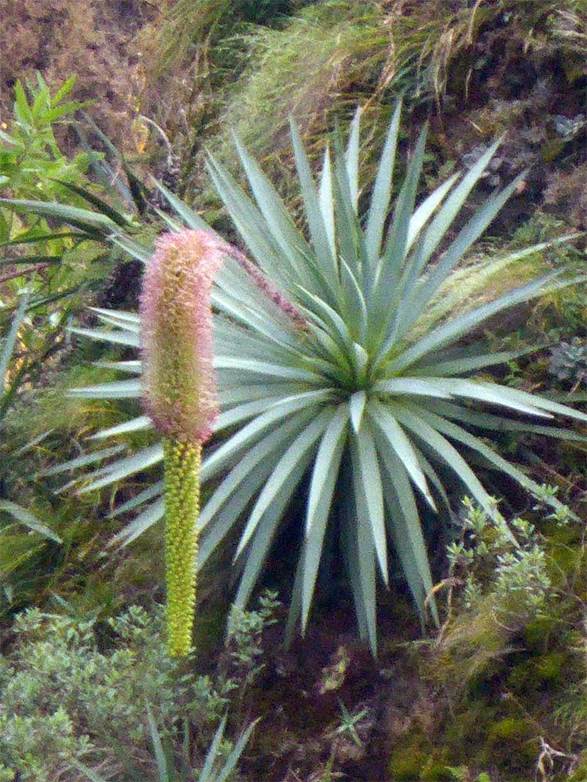 <![endif]>   <![if !vml]>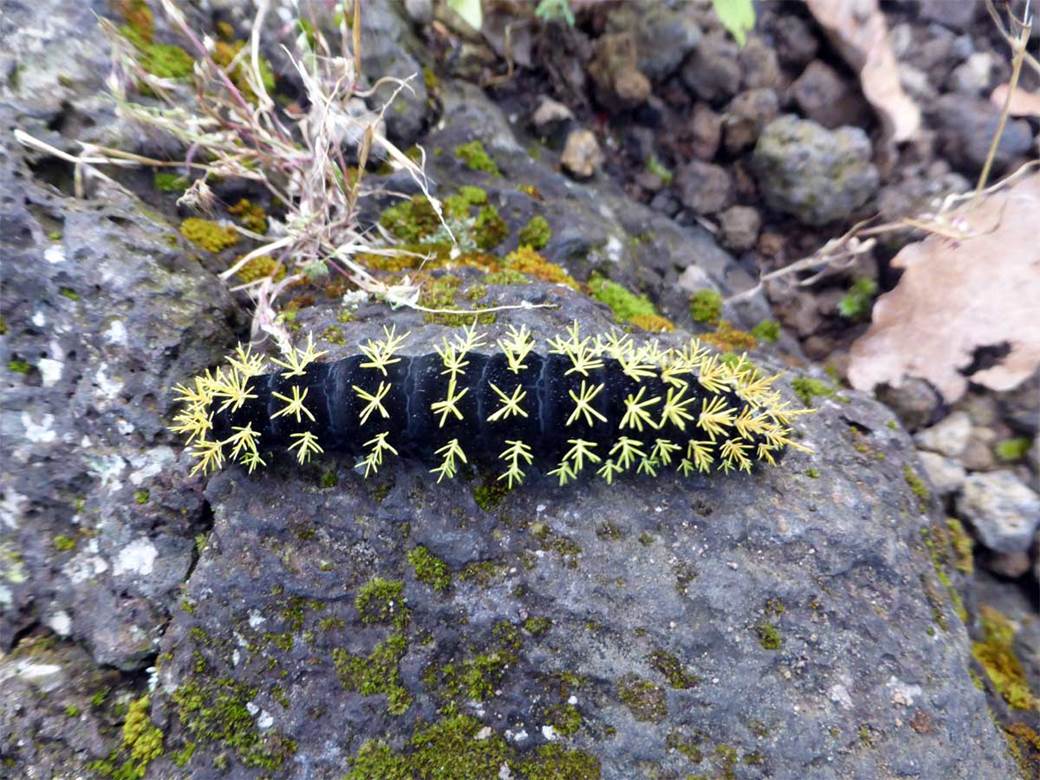 <![endif]>
All in all it was a bit of a lazy cop-out day but a little botany to finish off with to assuage the guilt.  Another great meal in town.
Start 2nd/3rd  4th  5th  6th  7th  8th  9th  10th  11th   12th  13th  14th  15th