Adventures in Mexico part VII
15th November 2014
Our last day in Mexico and the plan was to make our way to the University of Mexico (UNAM) Botanical garden, said to be the finest in the land.  Situated in the SW extremity of Mexico City, it was tantalisingly close.  Traffic being unpredictable we allowed more than 2 hours for the journey into the city.  As it happened it took us about an hour – all the traffic was headed out into the suburbs and away from the centre and we had a completely clear run.  On the way there was an agave on the roadside I didn't immediately recognise but it was there in some quantity.  A quick glance at my notes, such as they were, confirmed it was Agave inaequidens.  We didn't stop to take a picture but it was in the botanical gardens, last picture of the series below and one of only a few labels that seemed to be actually correct!
I guess it is the best collection of cactus and succulent plants I have seen but sadly the labelling was a complete nightmare.  Anyway, some pictures with no captions.
<![if !vml]>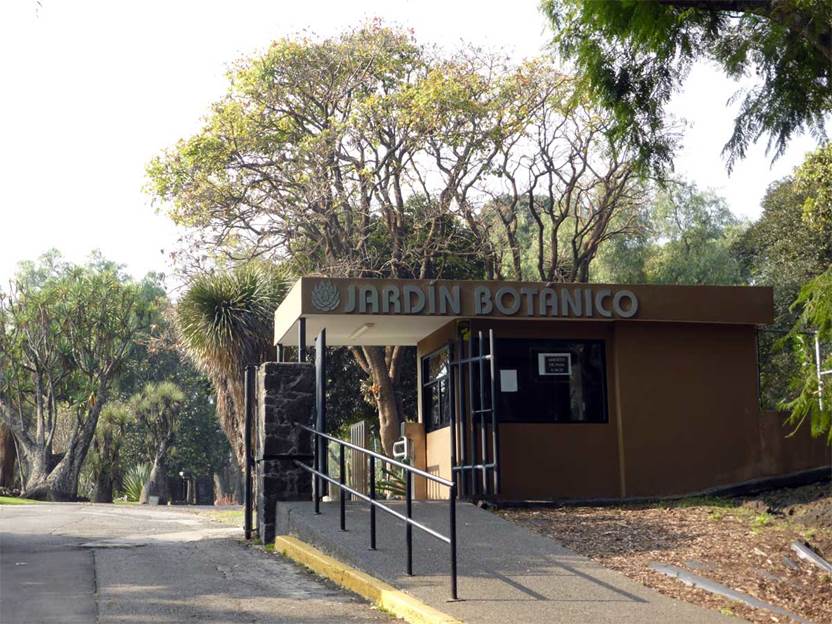 <![endif]>   <![if !vml]>
<![endif]>
<![if !vml]>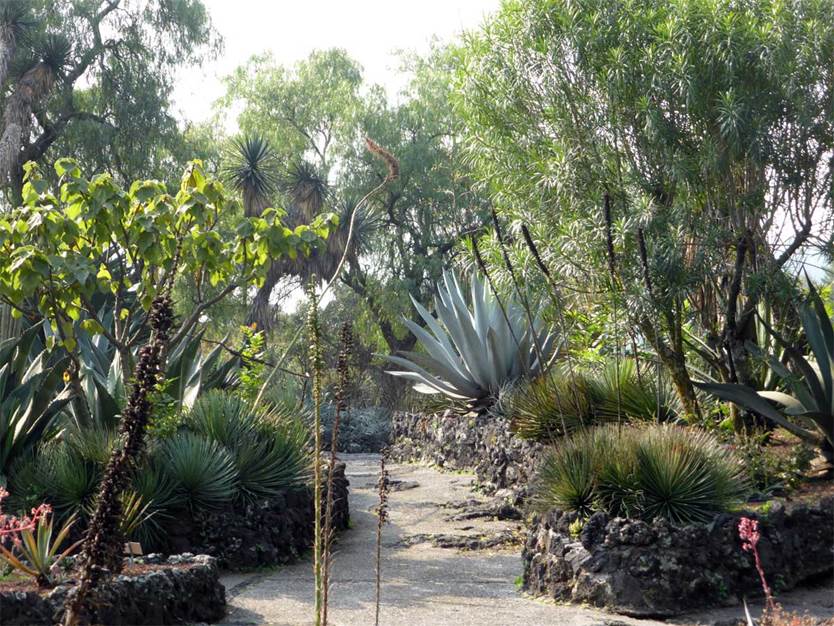 <![endif]>   <![if !vml]>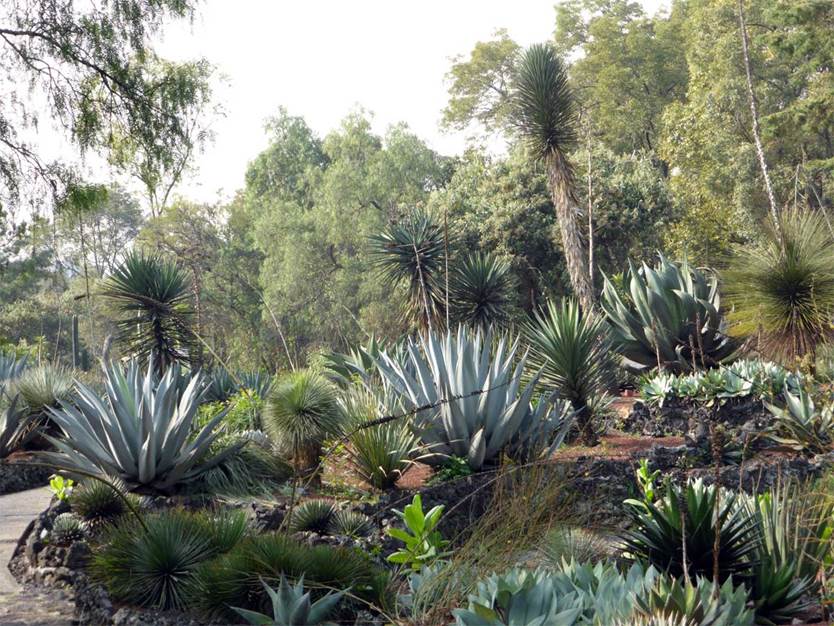 <![endif]>
<![if !vml]>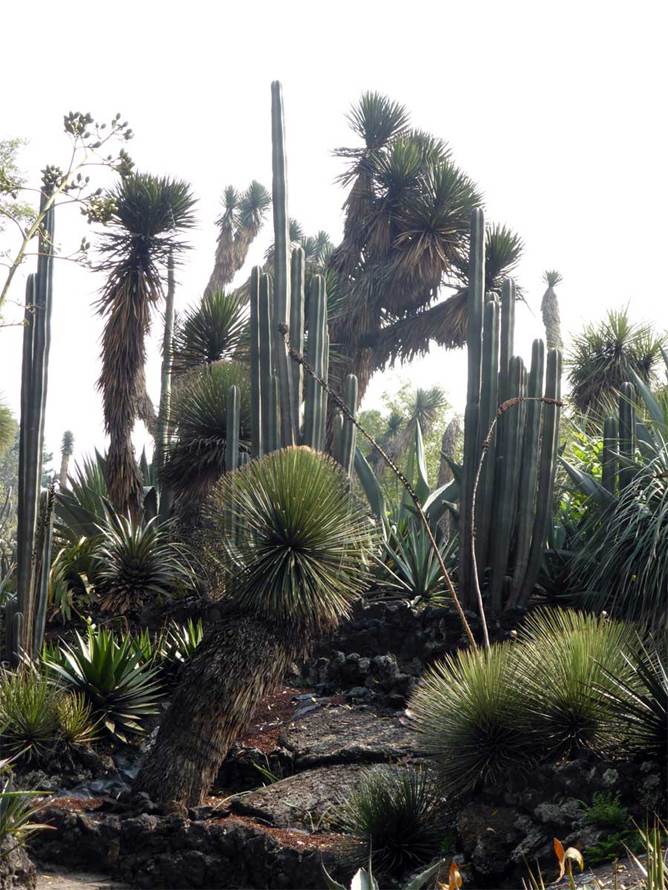 <![endif]>   <![if !vml]>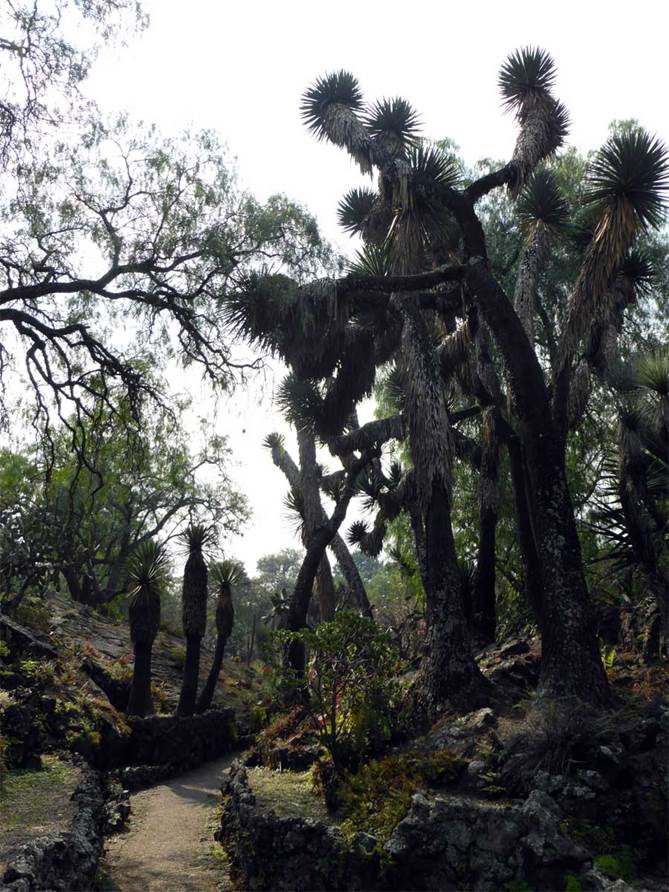 <![endif]>
<![if !vml]>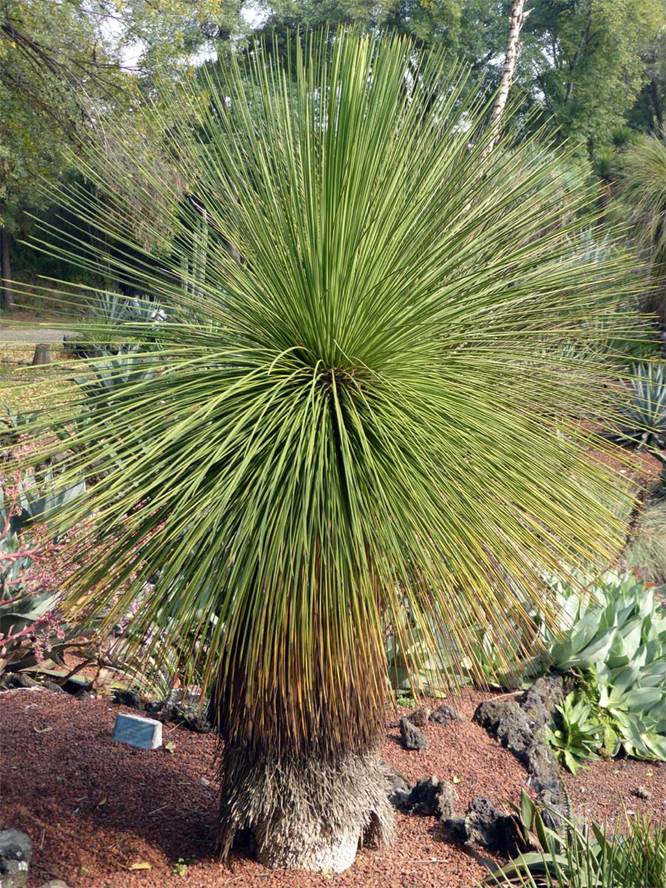 <![endif]>   <![if !vml]>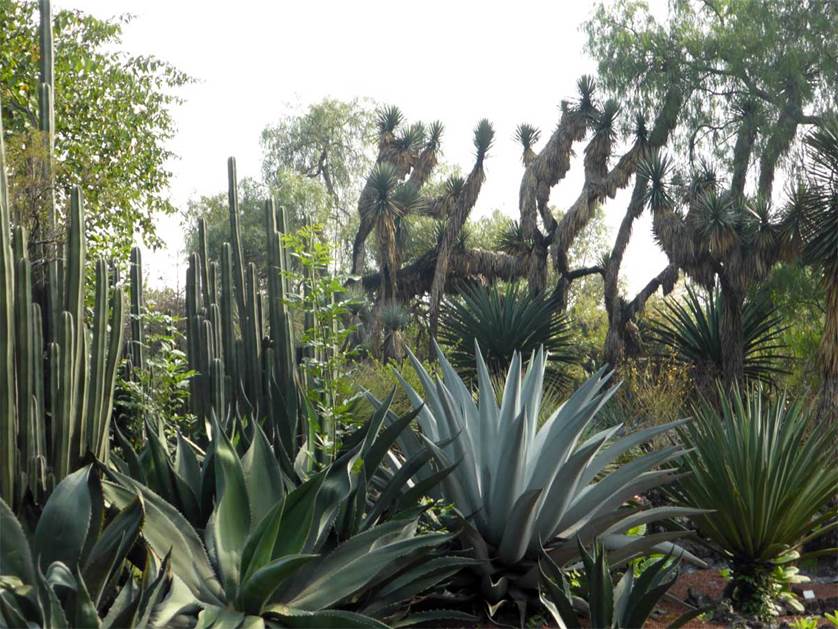 <![endif]>
<![if !vml]>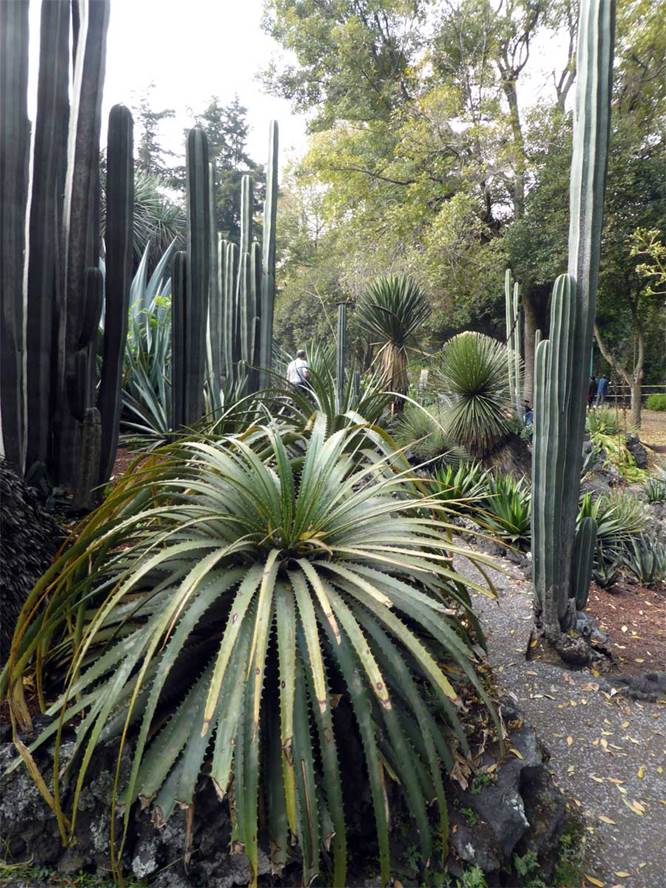 <![endif]>   <![if !vml]>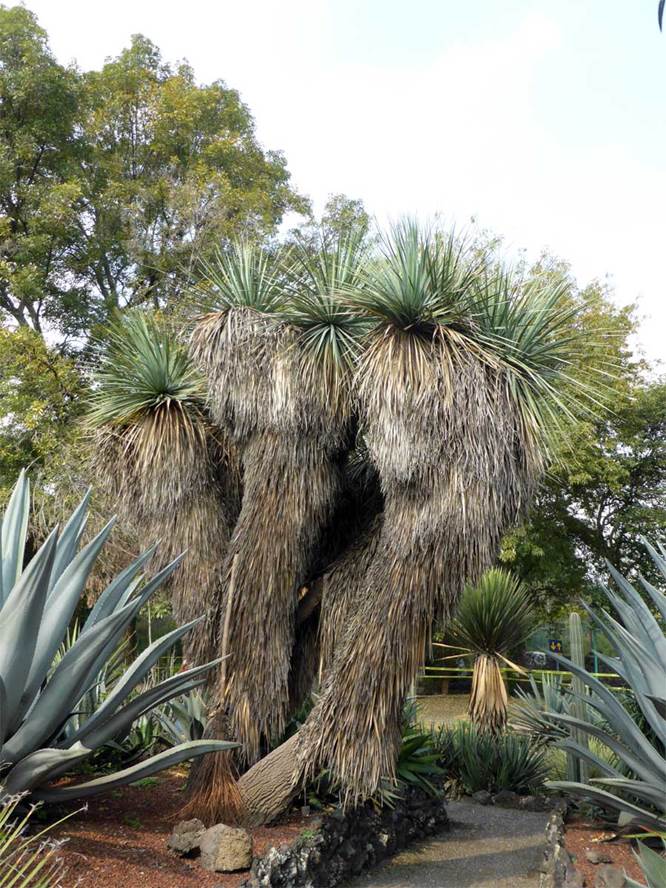 <![endif]>
<![if !vml]>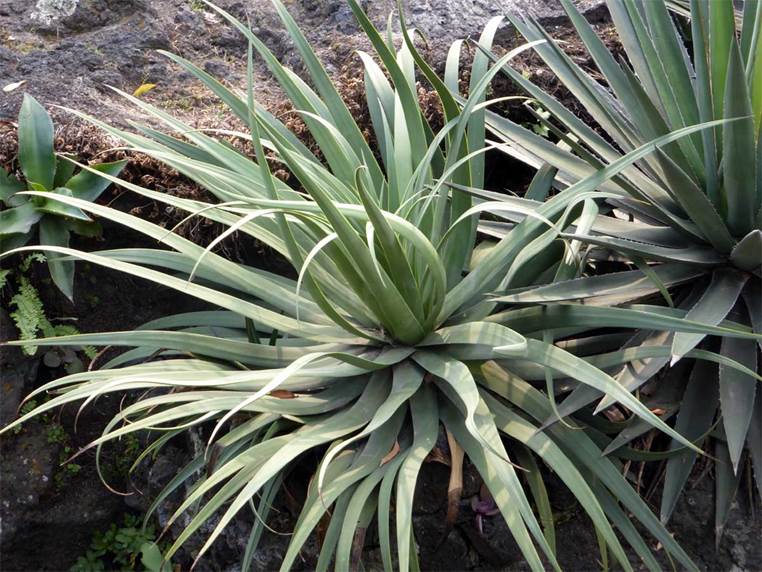 <![endif]>   <![if !vml]>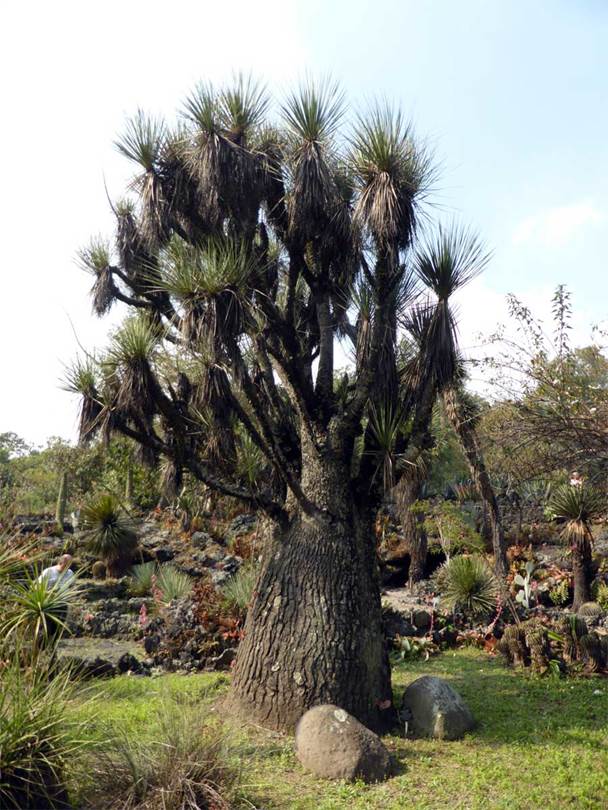 <![endif]>
<![if !vml]>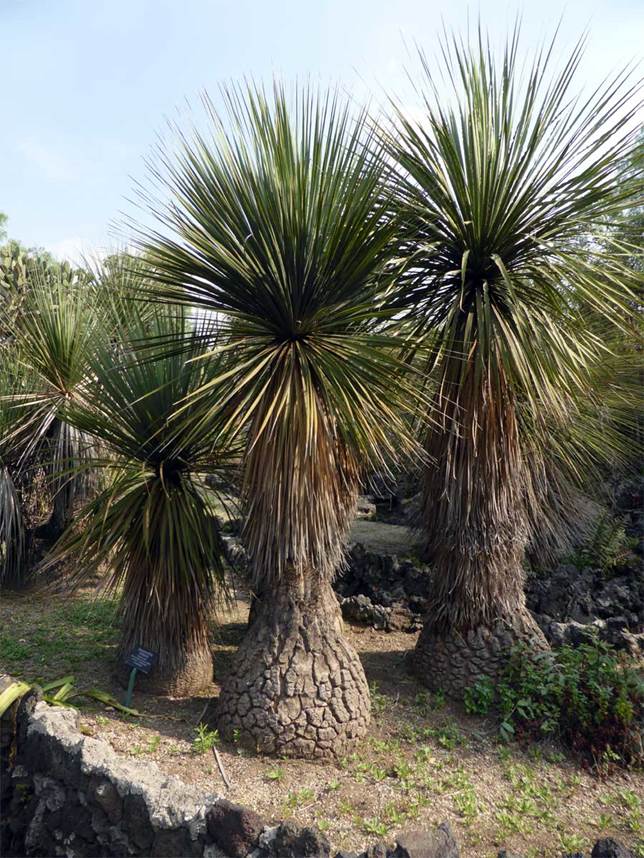 <![endif]>   <![if !vml]>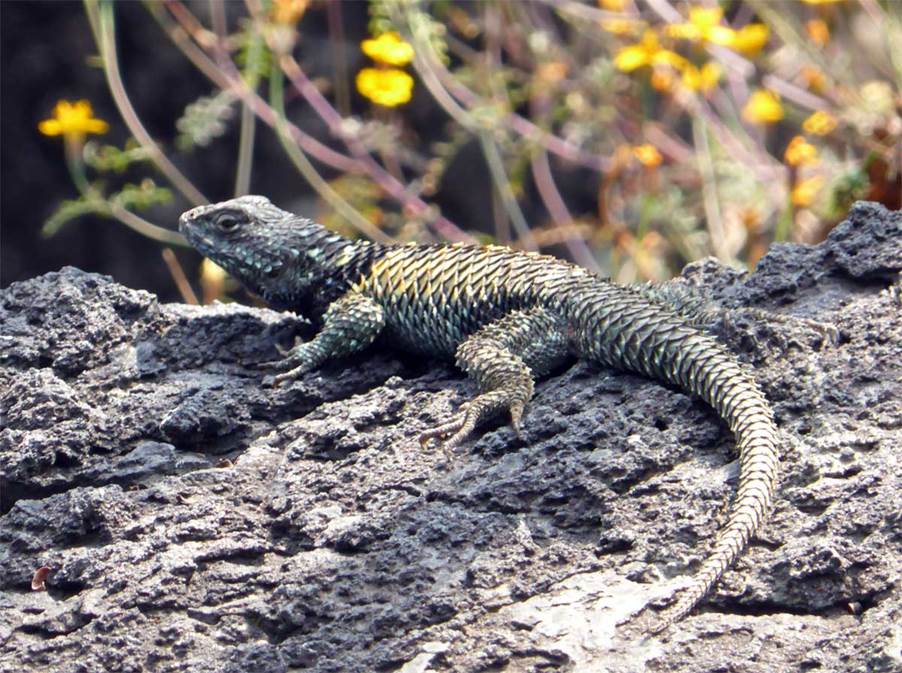 <![endif]>
<![if !vml]>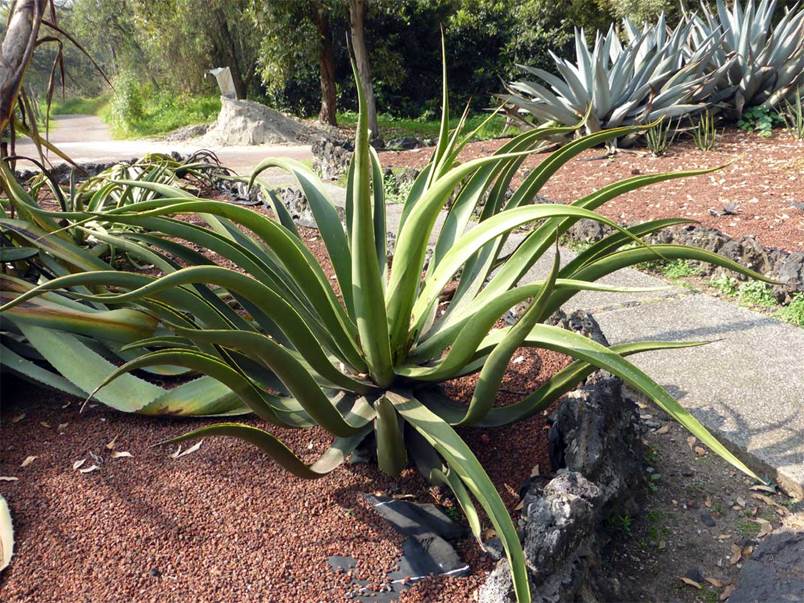 <![endif]>  <![if !vml]>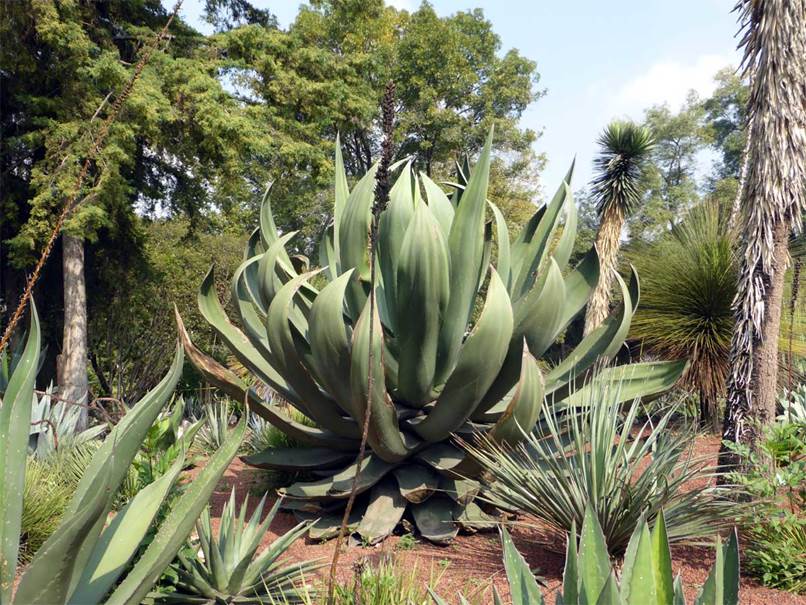 <![endif]>
<![if !vml]>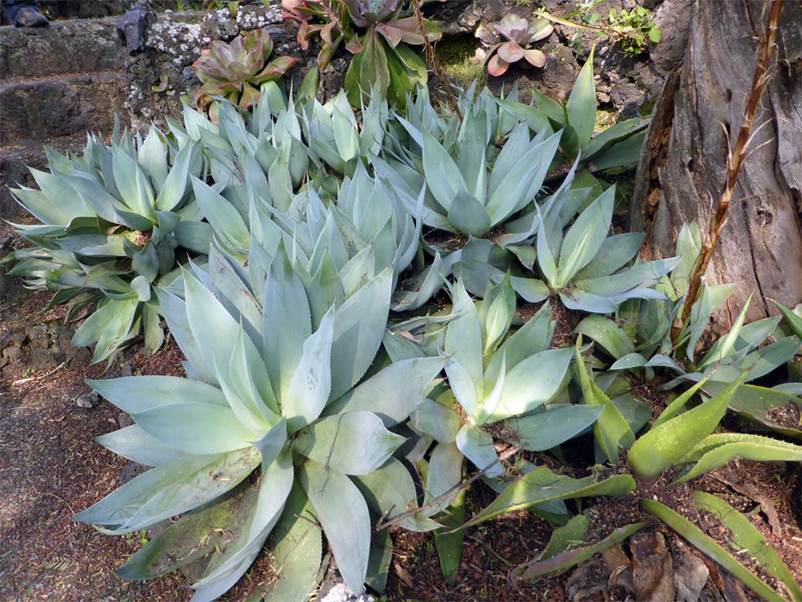 <![endif]>   <![if !vml]>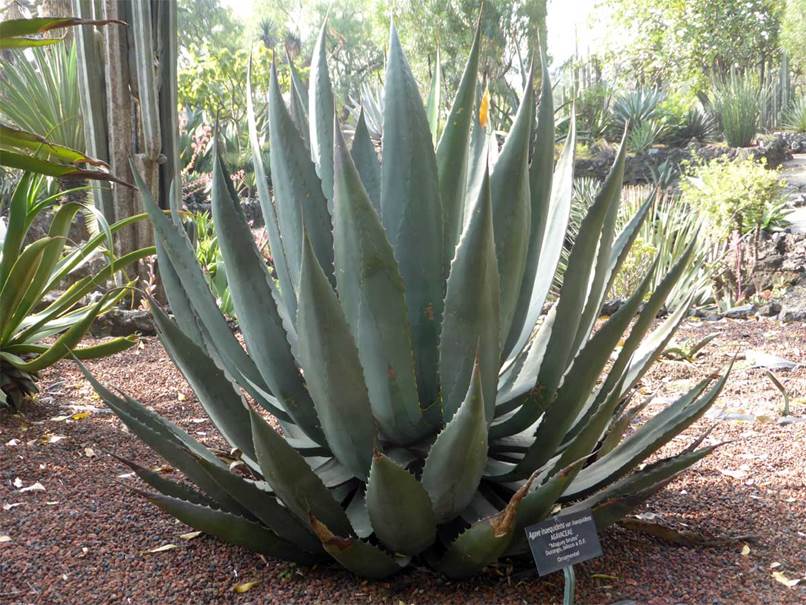 <![endif]>
The university campus itself is massive – 12 square km - one of the largest and oldest such establishment in the Americas, founded originally in 1551.  330,000 students.  Here is the 10 story library faced entirely with ceramic tile mosaic.  Just a short stroll away is the sports stadium built in 1952 but famously hosting the Olympic Games of 1968, possibly most remembered for the black American sprinters Tommie Smith and John Carlos taking a stand for civil rights with their 'Black Power' black glove-fisted salutes.  The stadium itself features a huge mural created by famous Mexican artist Diego Rivera, his last and unfinished great work.
<![if !vml]>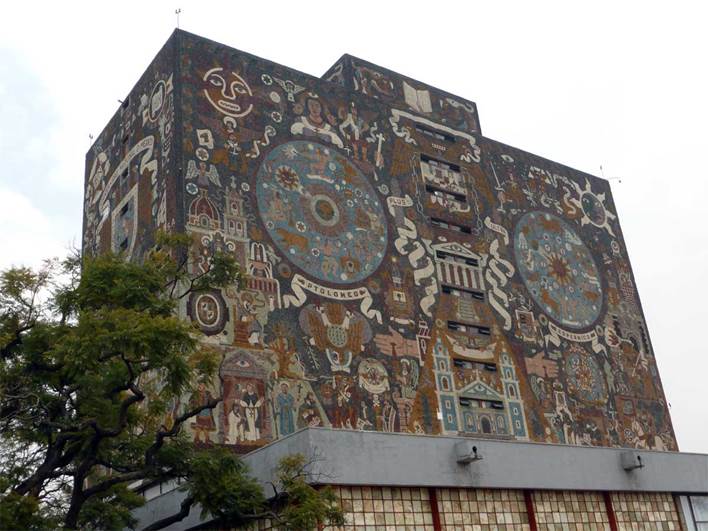 <![endif]>   <![if !vml]>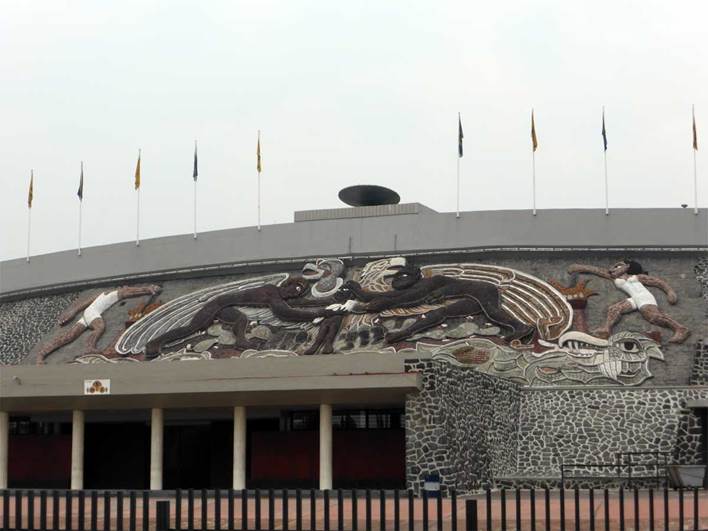 <![endif]>
We finished up earlier than expected, with nowhere convenient for lunch immediately apparent, so we headed off towards the airport on the southern stretch of the periferico.  Think 'M25 with 2 lanes, more traffic and market stalls' and you get the idea.  Almost unbelievably it took us less than 2 hrs to reach the airport, we were expecting 4 at least. so it was back with the hire car then a bit of chilling out at the terminal.
As ever, as I bash together this travelogue I am reminded what a great trip it was.  Yes, we sat in some terrible traffic.  Yes, we had a couple of long bumpy wasted journeys.  But, well, this is Mexico.  We saw some absolutely beautiful places, saw some sublime plants, did a little science, ate some tremendous food, drank some tequila, had a lot of fun.  And I got a suede jacket for £38.  I'm not sure it is a genuine Ralph Lauren, though, despite the logo… Furcraea parmentieri?  Well, they all look pretty much the same, but then we didn't get to see that many in the end.  Maybe next time… hasta la proxima….
Start 2nd/3rd  4th  5th  6th  7th  8th  9th  10th  11th   12th  13th  14th  15th