Adventures in Mexico part VII
5th November 2014
On the road for 7:30am, we thought about heading up to Cerro Cofre de Perote to see how high we could get and what we might find up there.  Unfortunately the car couldn't deal with the road conditions and we had to abandon that plan.  We stopped briefly to look at a really spiny tree fern.
<![if !vml]>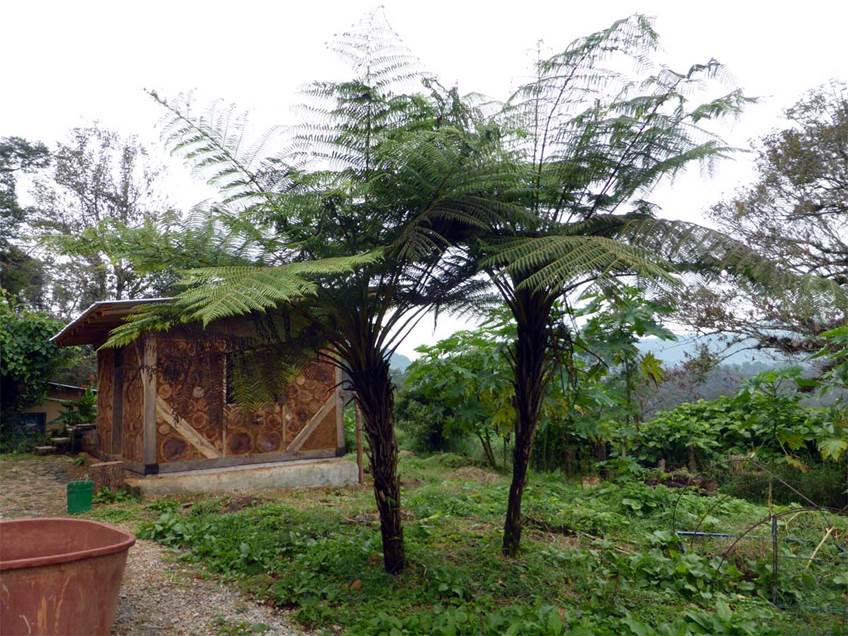 <![endif]>    <![if !vml]>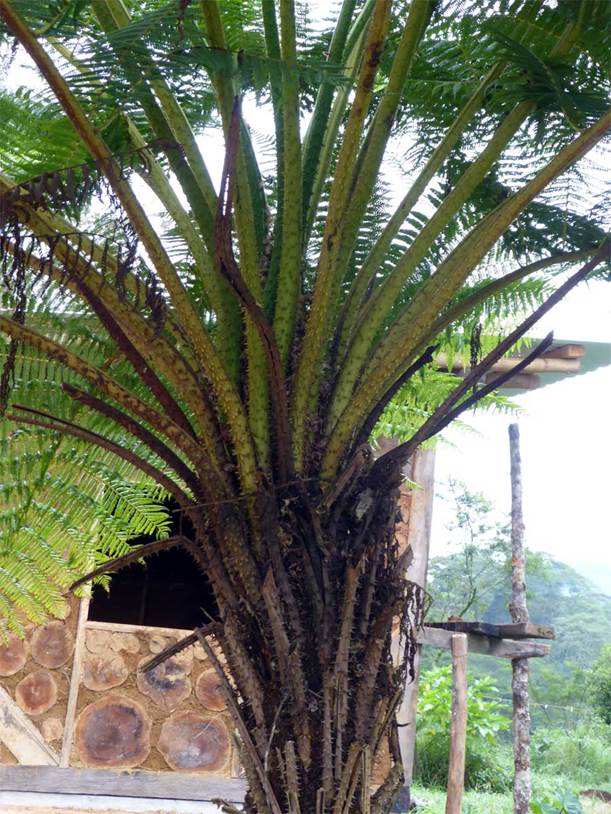 <![endif]>
Next stop was the botanical garden just outside of Xalapa, the Jardín Botánico Francisco Javier Clavijero.  I had visited there once before in 2007 but was pleased to return.  Once we found it, of course.  A large part of the garden is a terraced slope devoted to cloud forest plants of the region.  Unfortunately most of my pictures didn't come out very well – note to self – take a photography course!  One of my favourite plants is found here, and well as growing wild in 'hedgerows' all over the region – Telanthophora grandifolia.
  <![if !vml]>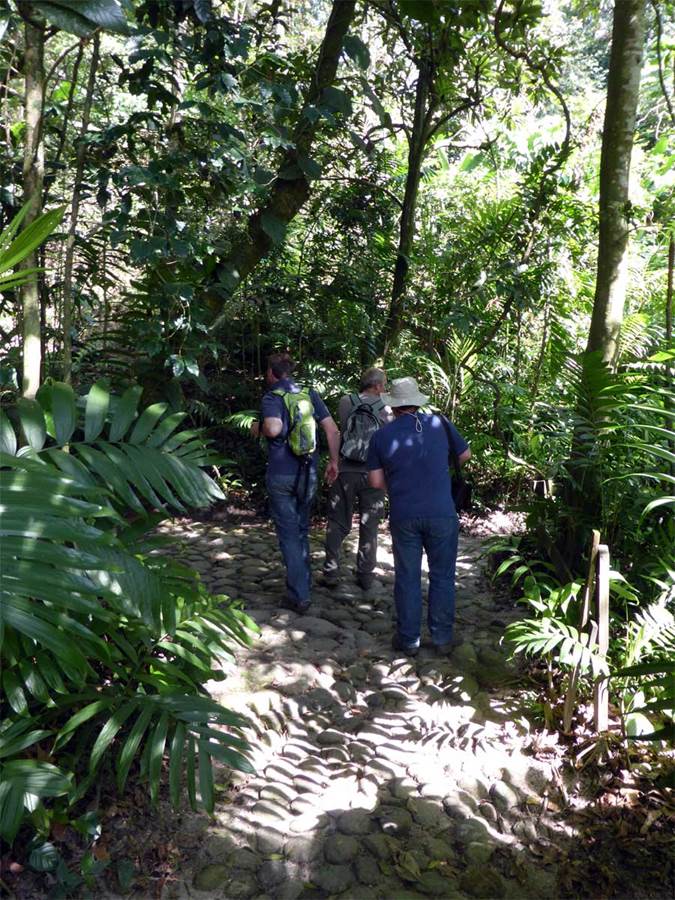 <![endif]>  <![if !vml]>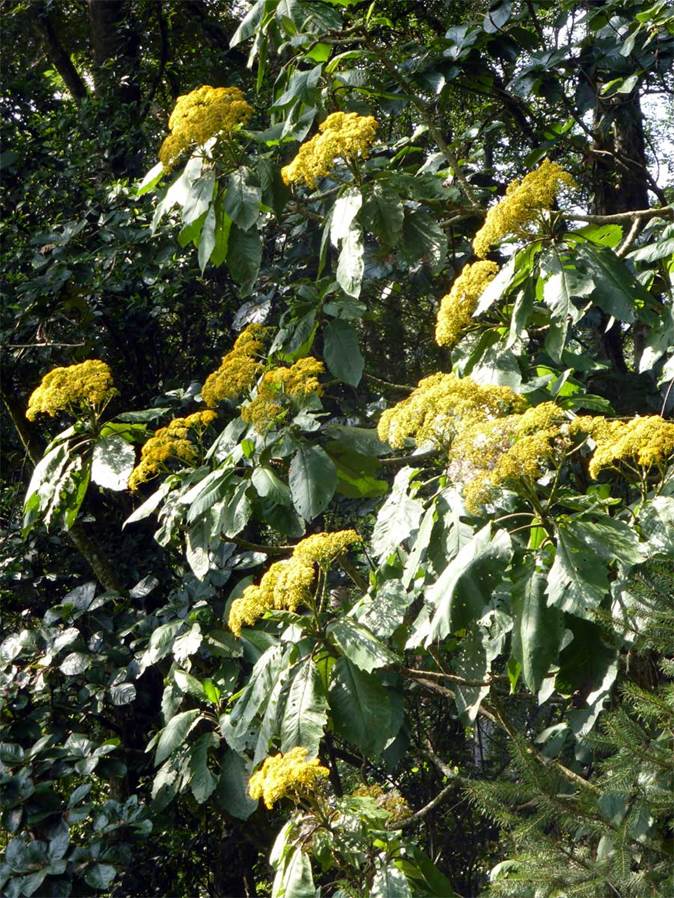 <![endif]>
A rather impressive bamboo structure caught my eye, as did this Coccoloba species with its 50cm diameter leathery leaves.
  <![if !vml]>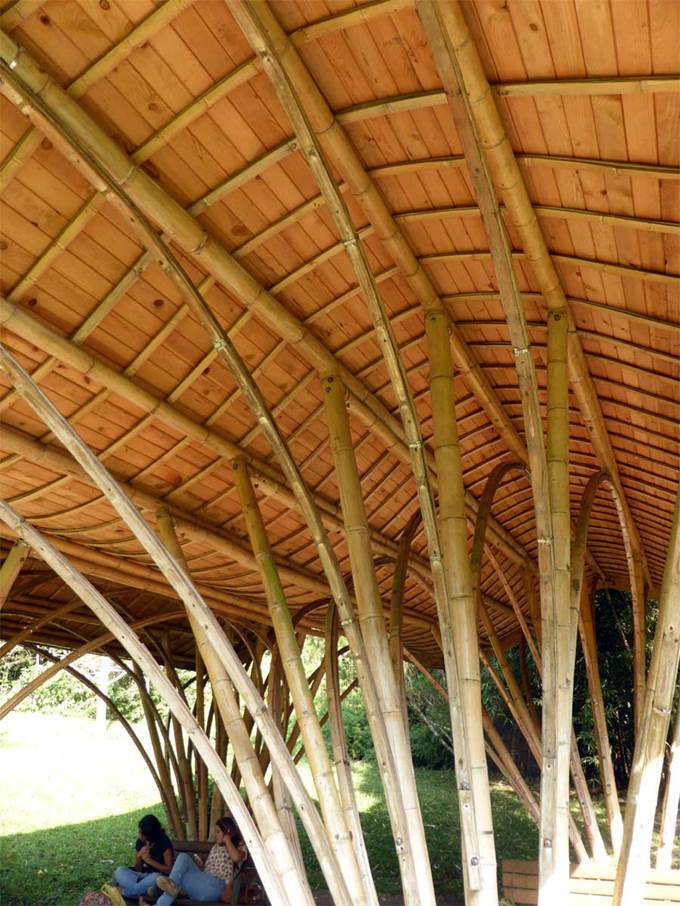 <![endif]>    <![if !vml]>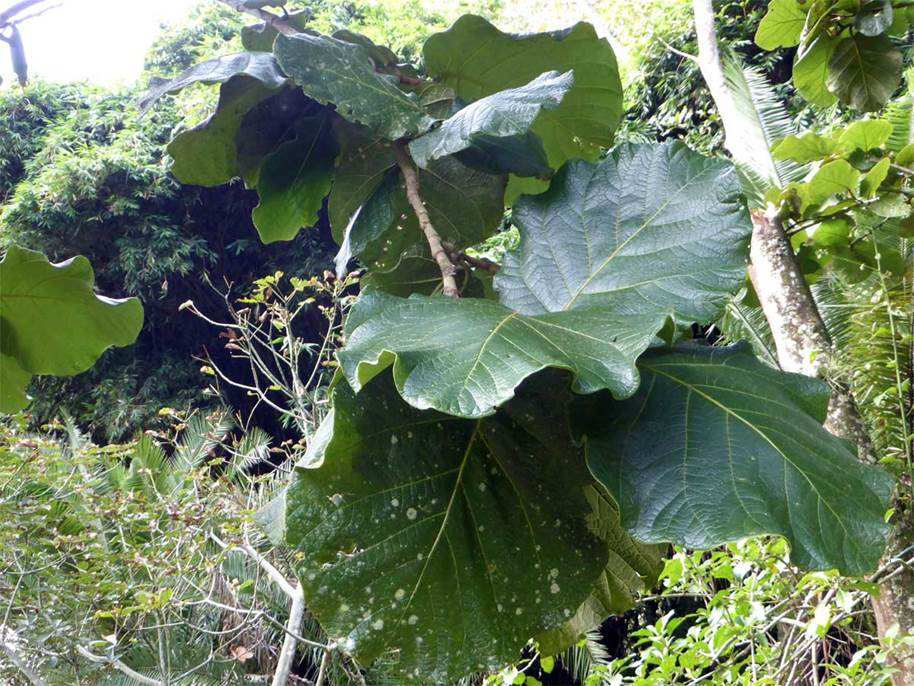 <![endif]>  
The garden boasts a magnificent collection of cycads, mainly Mexican species but also a fair range of others.
<![if !vml]>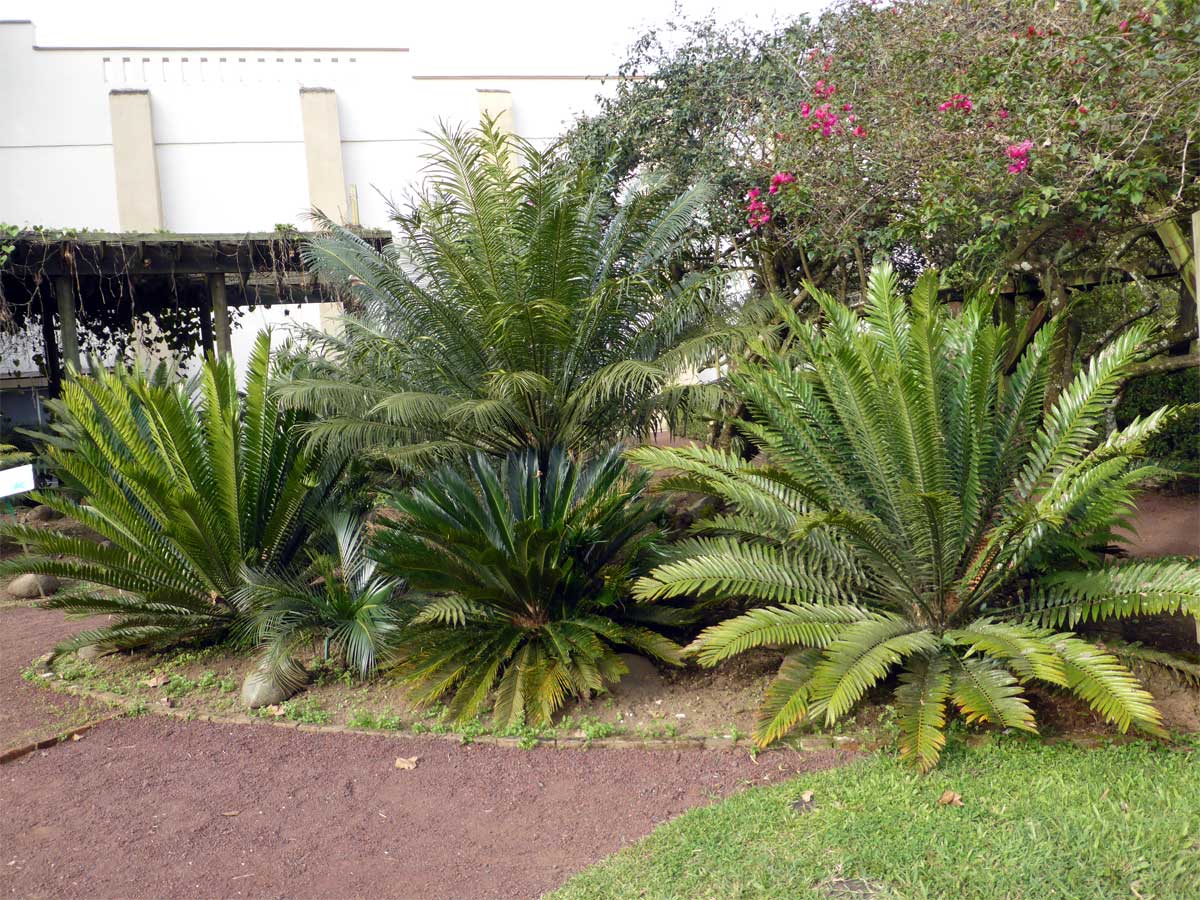 <![endif]>
After a couple of hours we headed into Xalapa, and discovered Hotel Real de Juarez, 420 pesos (£20) a room including off street parking – a huge bonus in a busy city like Xalapa and a place to remember for future visits.  Once checked in we wandered around town for a while.  There was a large and very noisy demonstration by school children over the recent 'disappearance' of 43 children – full story here – a sad reminder that Mexico still has a long way to go to clean up its act.  We decided our best council was to keep well out of the way in a small bar that sold excellent michelada until everything had quietened down – whereafter we had a rather nice dinner of something, somewhere. 
Michelada – whilst I mention it.  At its best you start with a chilled glass with its rim dipped in salt and then a few cubes of ice.  A half inch of freshly squeezed lime juice, a dash of 'salsa ingles' (Worcestershire sauce – I kid you not!) and dash of Maggi seasoning and a dash of Tabasco, then pour in the light beer of your choice.  Currently my favourite is Victoria.  Sounds disgusting, tastes brilliant – the cold beer, then the savoury flavour, then the zing of the lime and then the pow from the chile.  Marvellous.  However this trip, for the first time, when asking for a michelada I often got just the lime juice – the full version being called a cubano.  All very confusing.
Start 2nd/3rd  4th  5th  6th  7th  8th  9th  10th  11th   12th  13th  14th  15th