Garden design
The average garden in this country is a strange Frankenstein's monster that has been loosely stitched together with cuttings and discarded plants from friends and relatives with borders that are too narrow (either straight or intricately wiggly) with too much lawn and too little imagination. This is true. Believe me, I've seen too many.
This is a shame because ALL gardens have the potential to look terrific.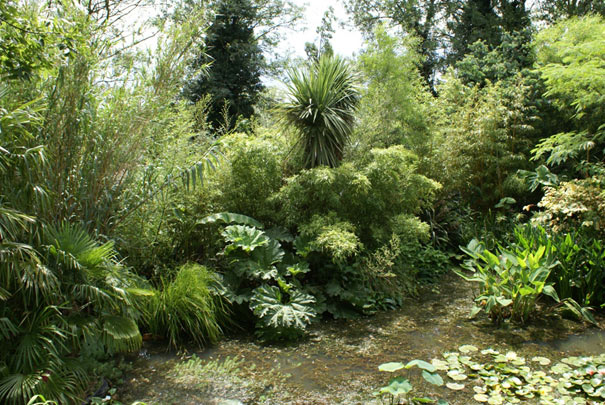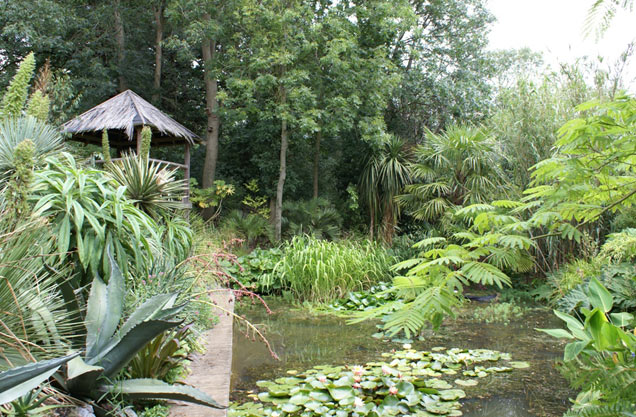 Above: two views of my garden © Roland Paterson
With garden design, like everything from changing a plug on an appliance to installing a kitchen to building a house, there is always the choice between doing the job yourself or getting someone in to do it professionally, and it always boils down to two basic issues.
Do I have the skills to do it myself ?
Do I have the time to do it myself ?
If the answer to either of these questions is 'no', then you should consider getting professional help if you want your garden to reach it's potential.
Another point to consider, and one that I have frequently encountered, is that there are many people who spend a small fortune (and most of their leisure time) avidly collecting and growing rare and specimen plants to perfection but often fail to do them the justice they deserve in the way they are arranged and displayed within the garden. Is that investment really being maximised ? Does the 'Wow' factor have a capital W ?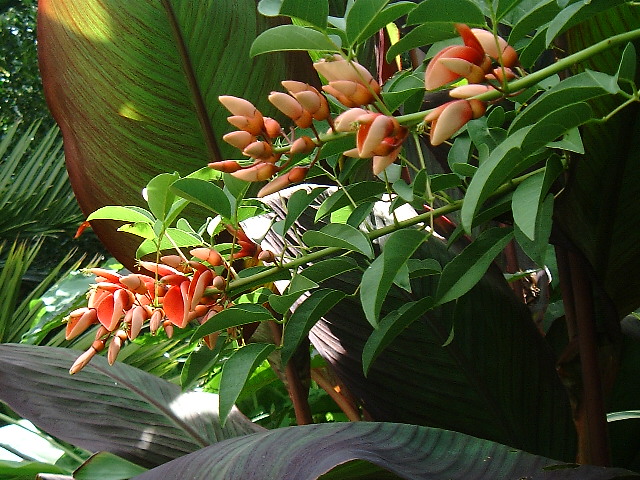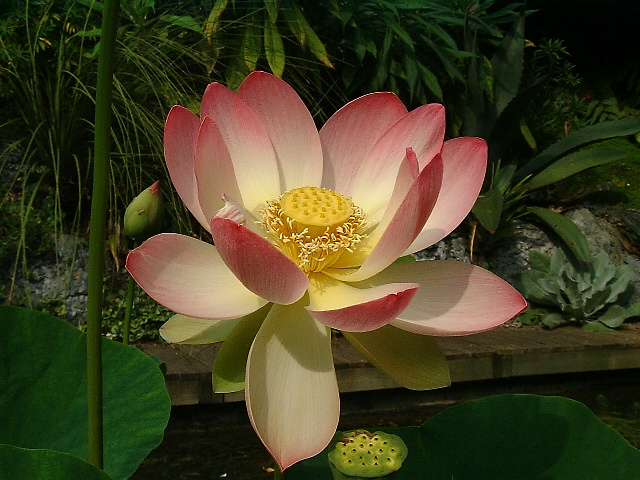 Above: unusual flowers - left, Erythrina crista-gallii and, right, Nelumbo 'Mrs Perry Slocum'
Why me?
There are a shed-load of so-called garden designers out there - why choose me?
Many people calling themselves garden designers are actually no such thing. They are simply keen gardeners who decided to start 'designing' gardens, often initially for their friends and family, before branching out into a career change without ever looking to obtain any kind of formal training. The problem here is that there are certain aspects of design that it is impossible to just 'pick up as you go'; certain principles that need to be taught and understood, usually by attending a graduate or post-graduate course of study at an accredited college. The minimum qualification is Diploma in Garden Design (Dip GD) then an assortment of degrees in garden design or landscape architecture. I'd strongly advise anyone to make sure, before you part with your hard earned cash, that you use someone who is actually qualified. And that includes me.
A former Police sergeant, I studied for a Dip GD at Writtle College (passing with distinction) in 1994/5. I also hold the RHS General Certificate in Horticulture. Through the college I had the rare opportunity to design and help construct a garden at the 1996 Chelsea Flower Show for which we were awarded a bronze medal. Since then I have been designing gardens large and small, mainly privately owned, in all styles.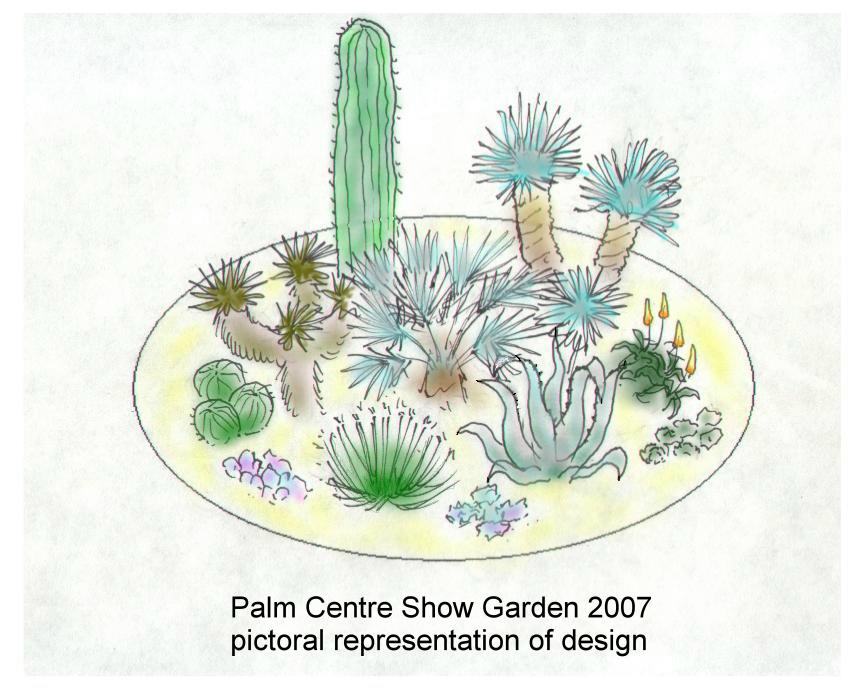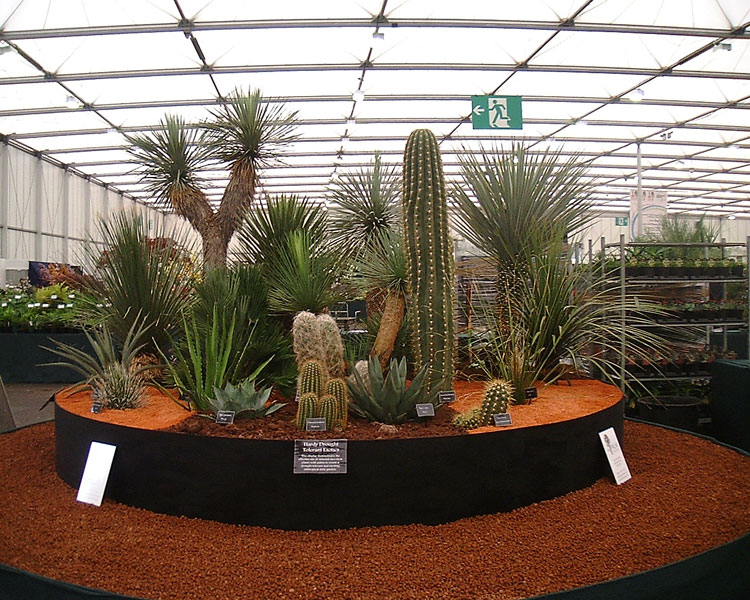 Above: The Palm Centre Nursery's Floral Marquee display garden, NEC Gardeners' World Live 2007 - RHS Silver medal winner
I have a specialist interest in exotic or subtropical style, having gardened this way myself for over 20 years. My own garden has been featured in newspaper, TV and magazine articles - including a 6 page spread in the RHS journal 'The Garden' in May 2005. I have also written articles within this field for the RHS publications 'The Garden' and 'The Plantsman'.
I have strong links with several exotic plant nurseries having been used by Mulu, the Palm Centre, Amulree Exotics and Todd's Botanics to design display gardens on their nursery sites. I have designed show gardens for the Palm Centre and Amulree Exotics over the last few years and was awarded a Gold medal for the Palm Centre's display in the Foral Marquee, RHS Hampton Court Flower Show, 2010.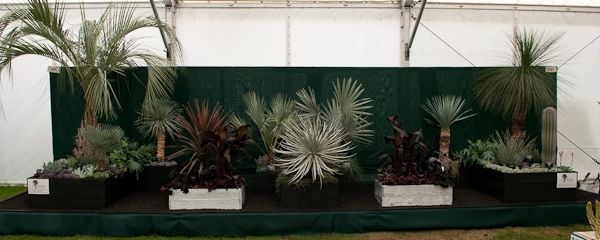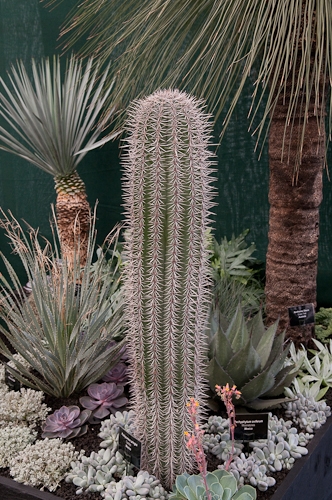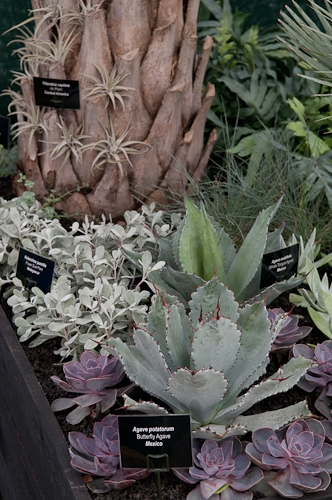 I am currently engaged on a consultative basis at a large project in Kerry, Republic of Ireland - Kells Gardens. This is the development of a 40 acre estate into a botanical garden and outdoor treefern collection in one of the mildest locations in the British Isles and must represent one of the most exciting garden renovations in recent years (gates open this year, follow link for more information).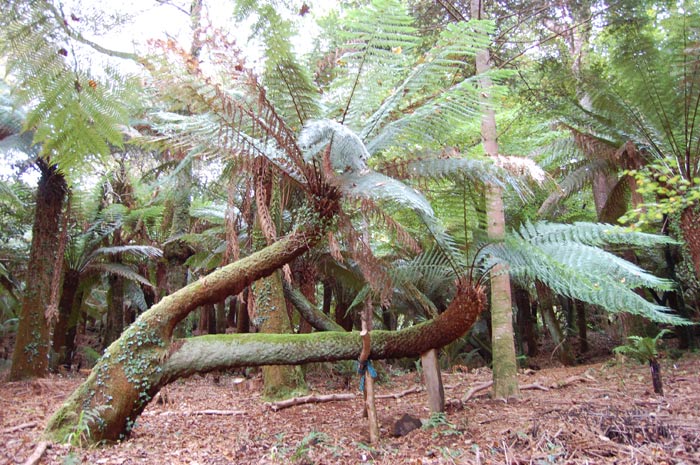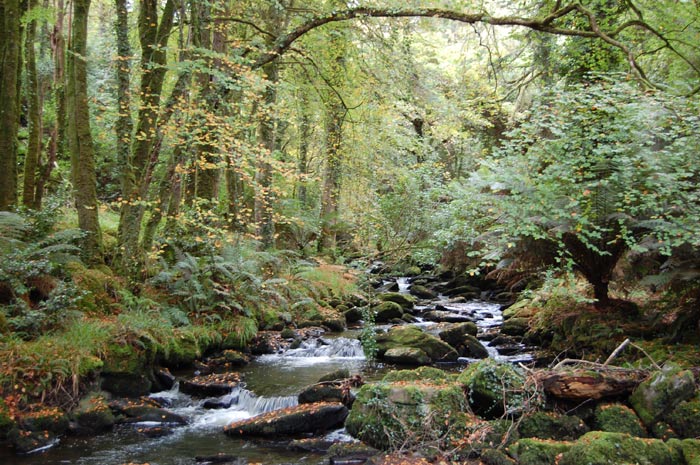 In short, I consider myself to be uniquely placed to offer a level of service in this area that is second to none.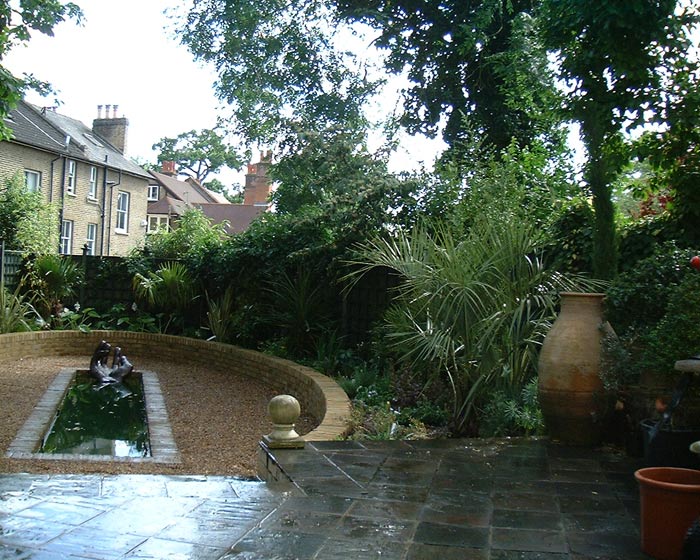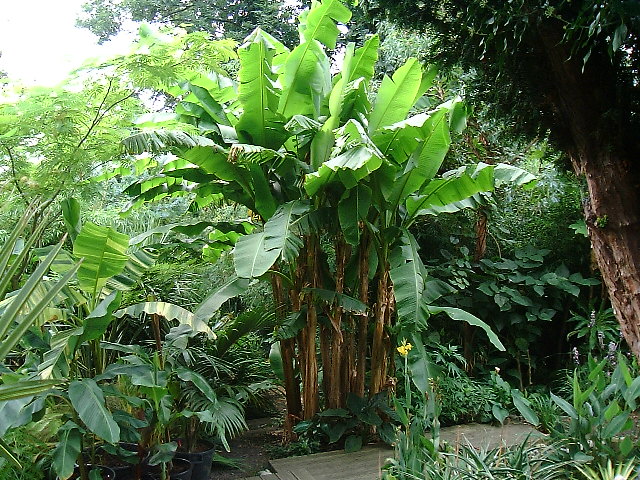 Above: left - client's garden in Richmond, right - jungle planting in Essex
I offer a completely flexible range of garden design services that can be tailored to your exact requirements.
Initially we need to make contact - you need to know whether I can do what you want to do (which I can) and how much it will cost. I need to know if your expectations are achievable. Once we have that out of the way the process naturally falls into one of four categories
Full design service.
Postal service
Planting plans or other extras
Consultation
Click on the links in the header bar or above to find out more.