Saturday 27th February
Up early, breakfast set the bar for the rest of the trip - a buffet of international and Mexican dishes. Shuttle bus back to the airport then on to pick up the hire car, where we had a minor discussion as to the meaning of 'no hidden extras'. Anyway, we finally got away in our beautiful almost new Nissan X-Trail and headed south along the motorway through the state of Puebla. 30 mins into our journey and the hustle and bustle of Mexico City was forgotten as the twin snow-capped peaks of Popocatépetl and Iztaccihuatl started to dominate the skyline - the air got fresher, the sky bluer.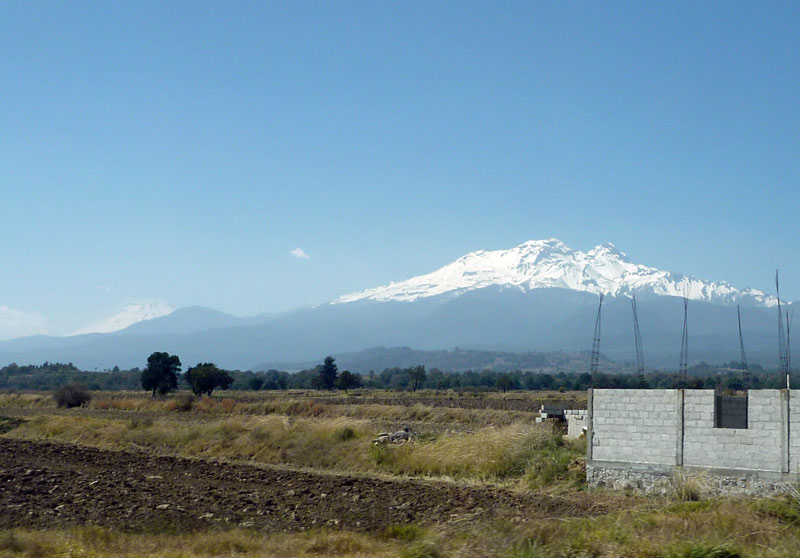 Popocatépetl (Po-po-cah-TEH-petl) is an active volcano and, at 5426m altitude, Mexico's second highest peak. Right next door, Iztaccihuatl (Iss-tah-SEE-watl) is no dwarf at 5230m asl. Mercifully they are usually referred to by the names Popo and Izta. And interesting to note the partially built building - a significant feature of the Mexican landscape, usually with those reinforcing bars left optimistically poking out the top for a second story - one day!
Anyway, we left the toll road at Tehuacán (Teh-wah-CAN) and headed towards Teotitlán and the border with Oaxaca. A quick stop to have a look at this population of Yucca periculosa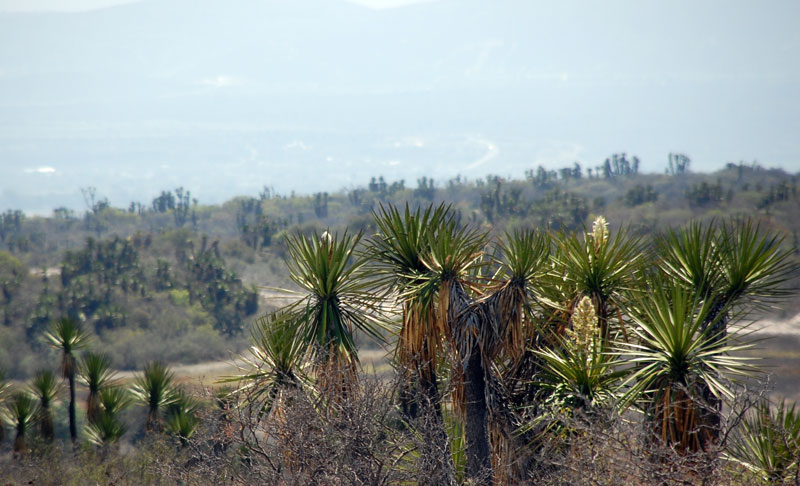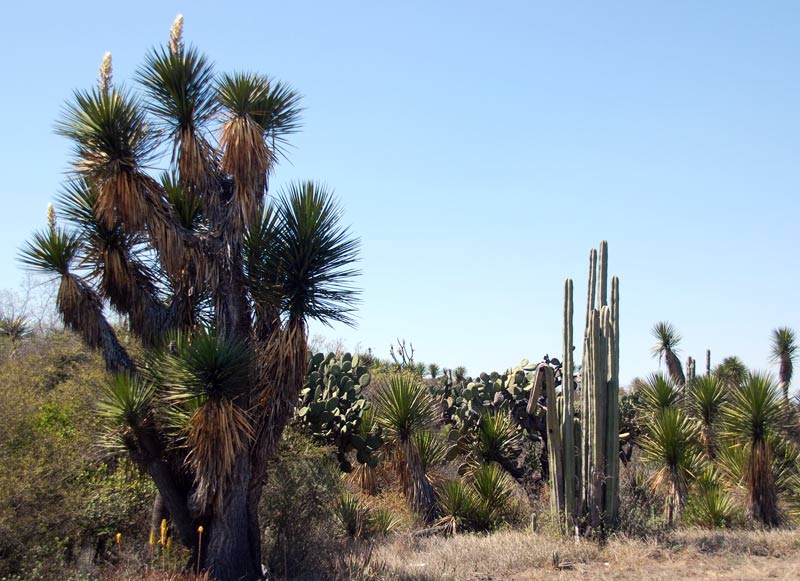 And a nice form of Agave salmiana.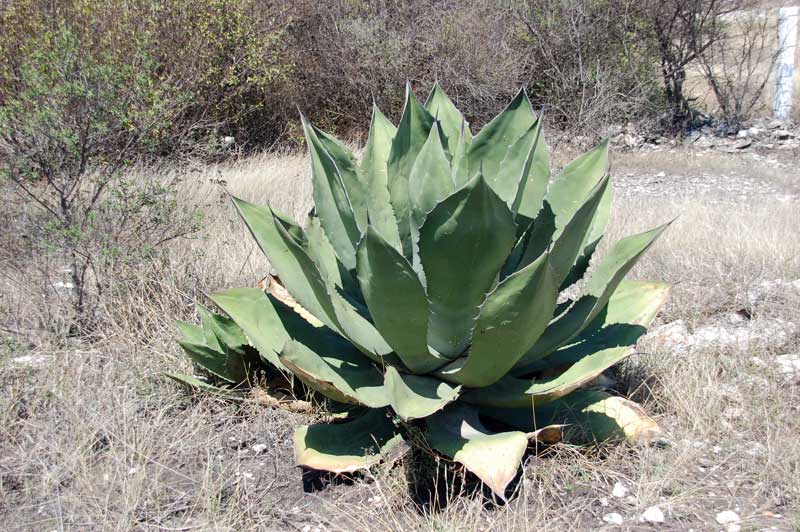 We soon started to approach an area called the Tehuacán Valley - one of the reasons for making the trip as it contains the richest succulent flora on the planet. We stopped to investigate a cactus forest, surely one of the most surreal experiences of my life. Neil provides a handy scale for this colossus - he is 6'3" (1.90m) - I think possibly Neobuxbaumia tetetzo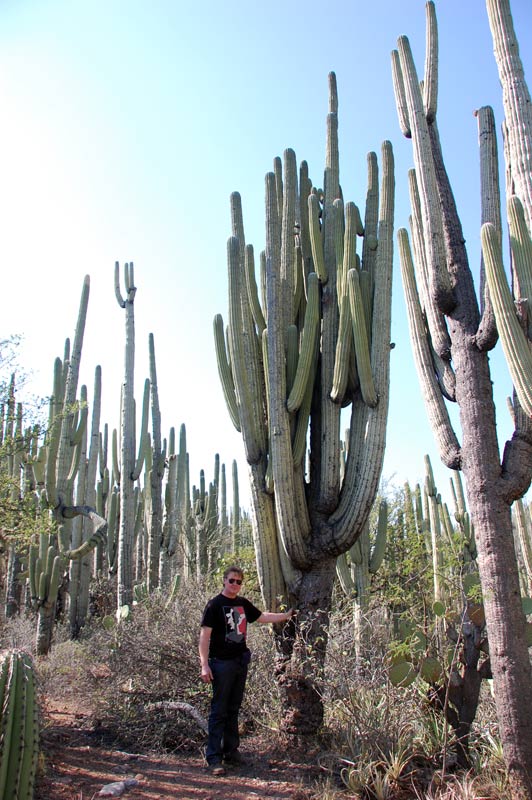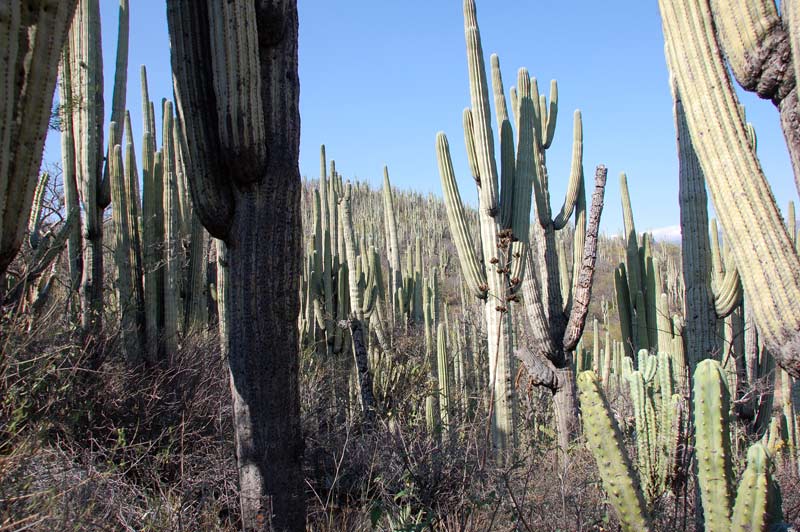 Below - a trunked agave - Agave karwinskii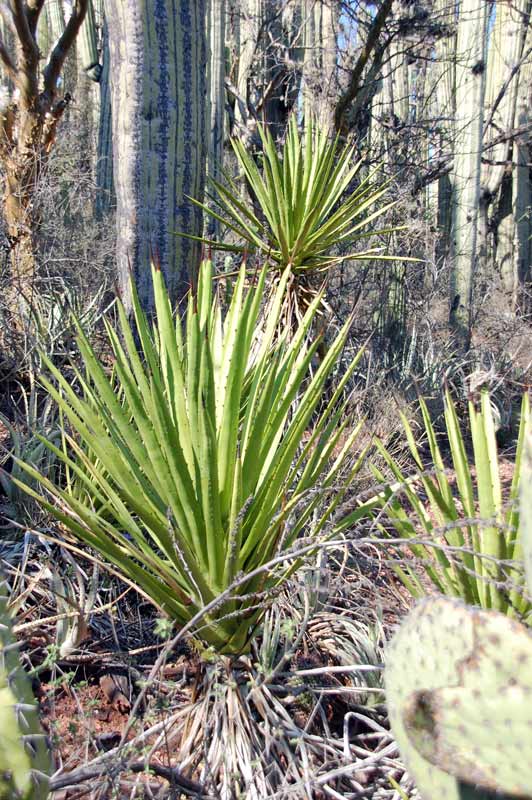 Below - Agave macracantha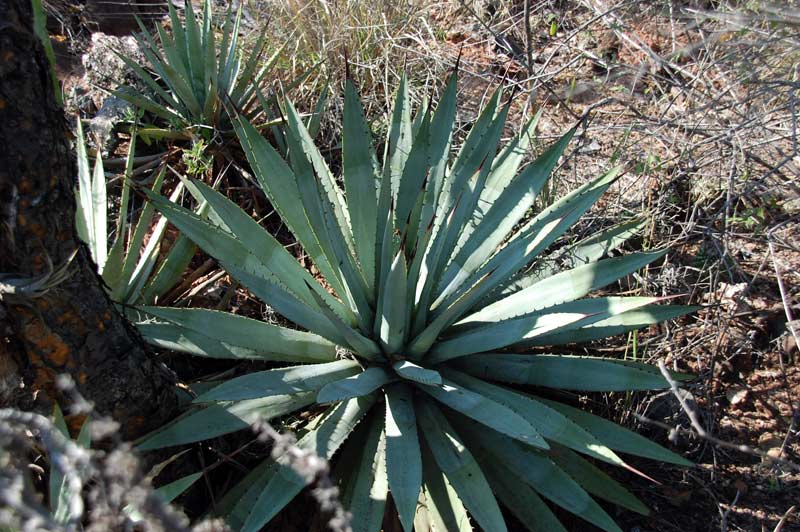 Below - a Mammillaria happy on the forest floor - M. viperina?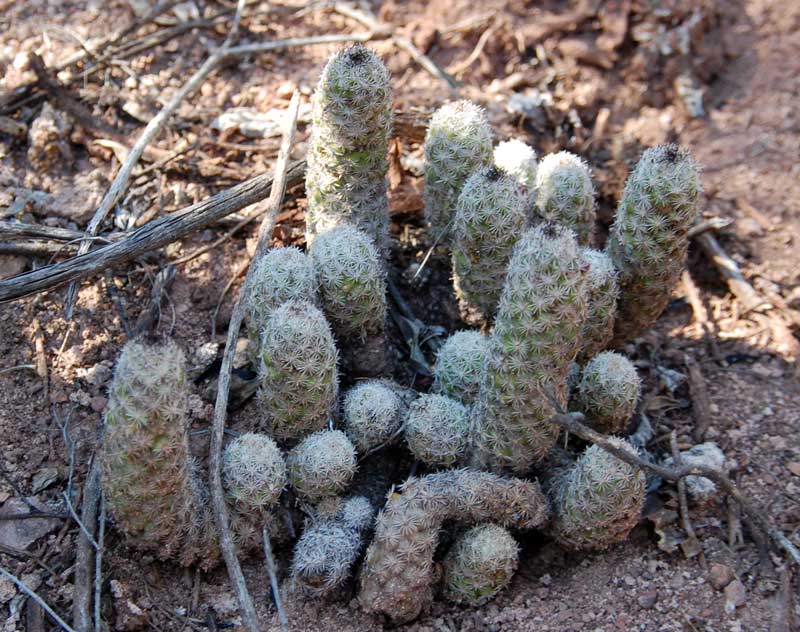 Beautiful peeling bark of this Bursera species.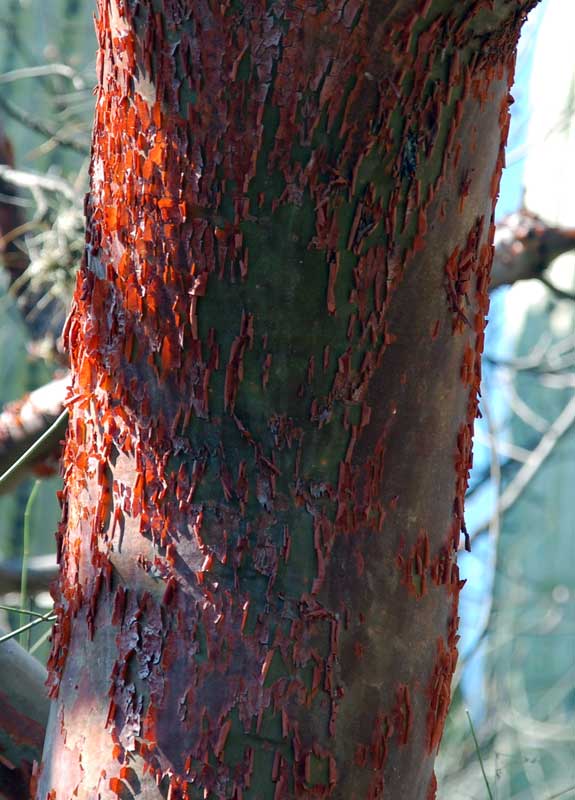 And interesting corky spines of this Ceiba parvifolia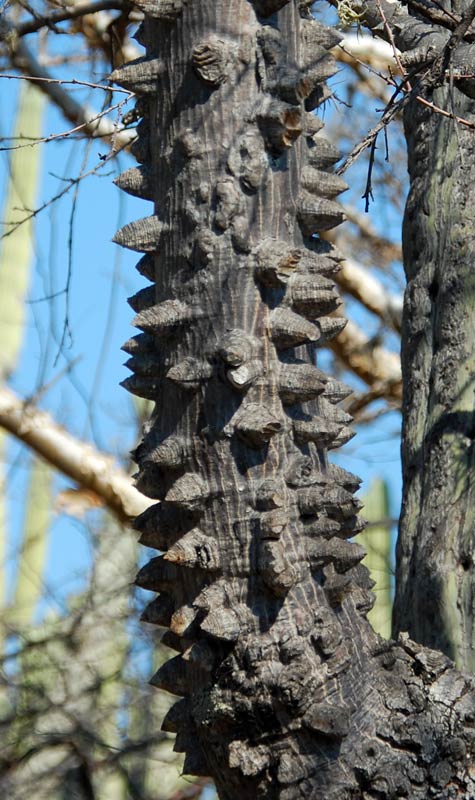 Below - at least two different species of Tillandsia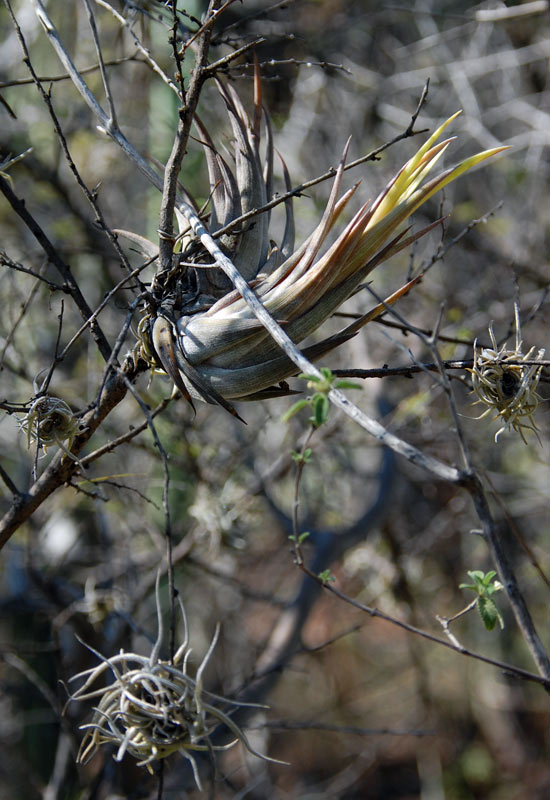 Below - an Echeveria sp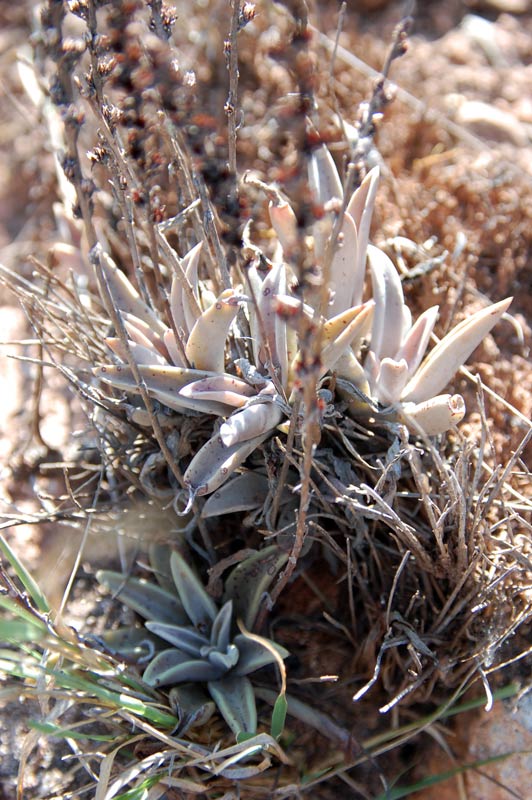 Below - not entirely sure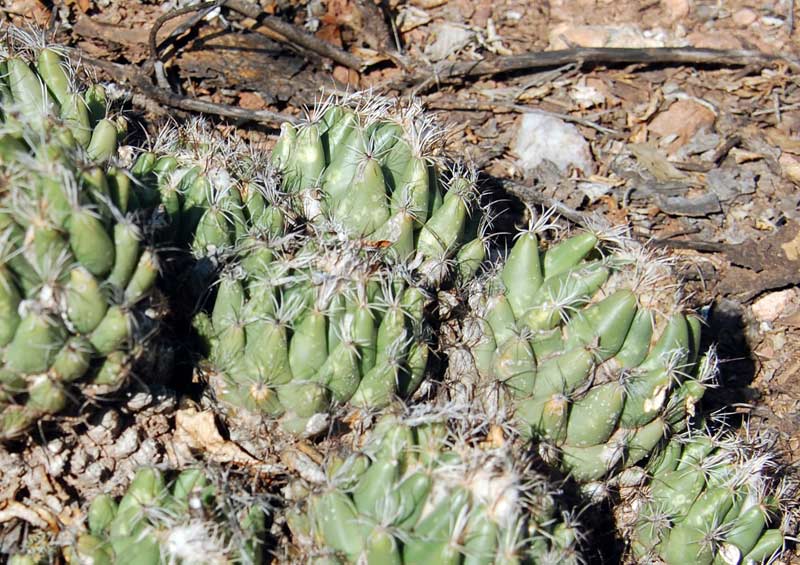 Below - a Hechtia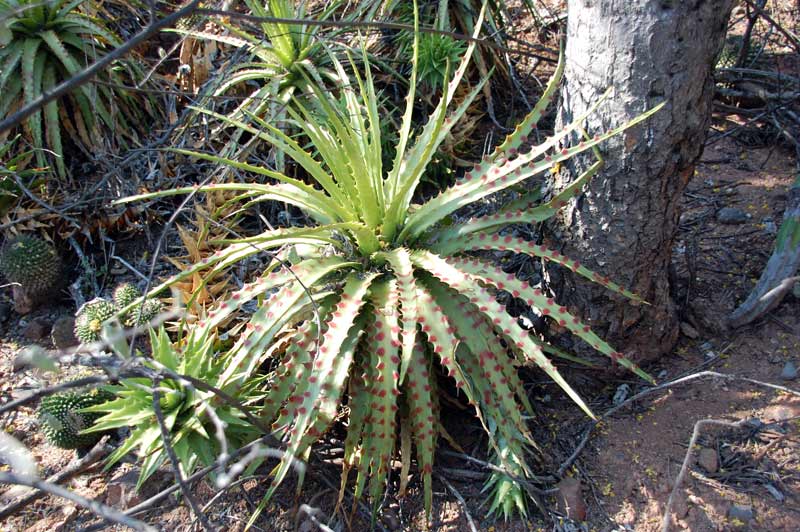 Below - a large colony of a clumping Ferocactus - possibly F. flavovirens.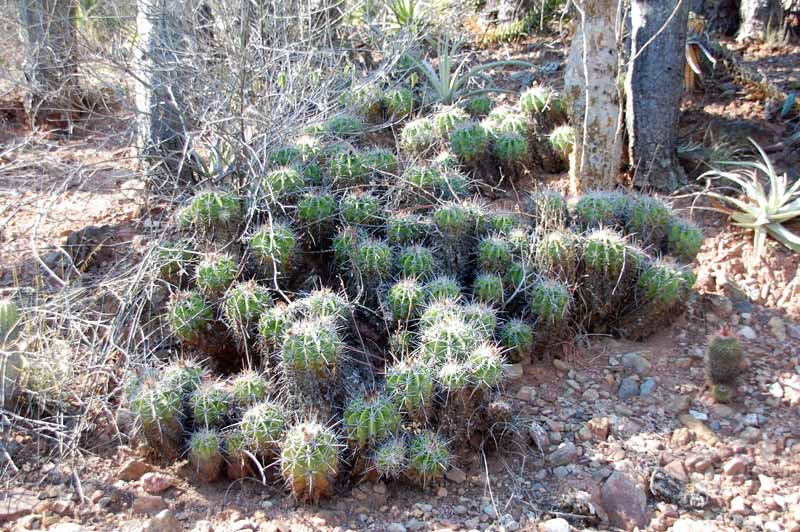 Below -another species of Ferocactus - possibly F. recurvus?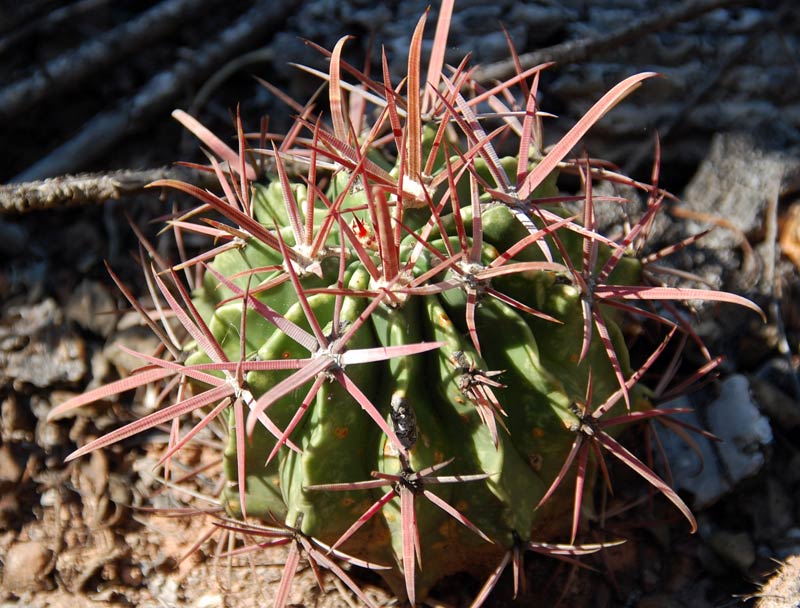 Below - more giants - Escontria chiotilla (?) having a bad hair day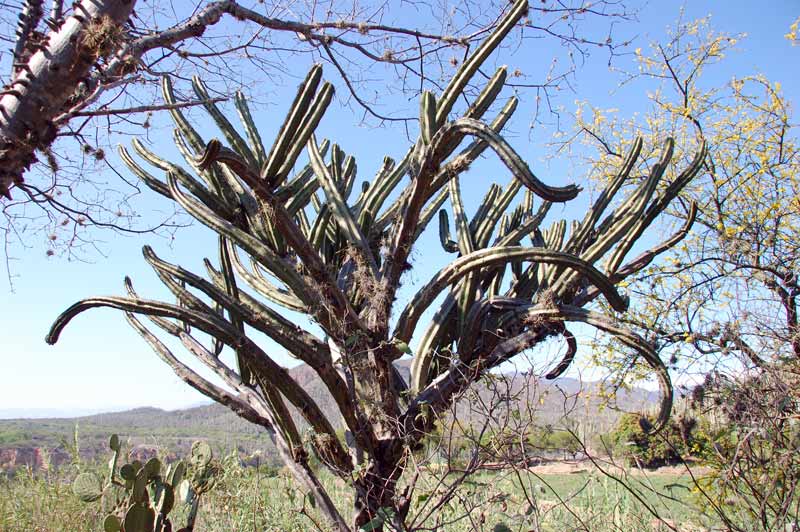 Below - the unfailingly impressive Pachycereus weberi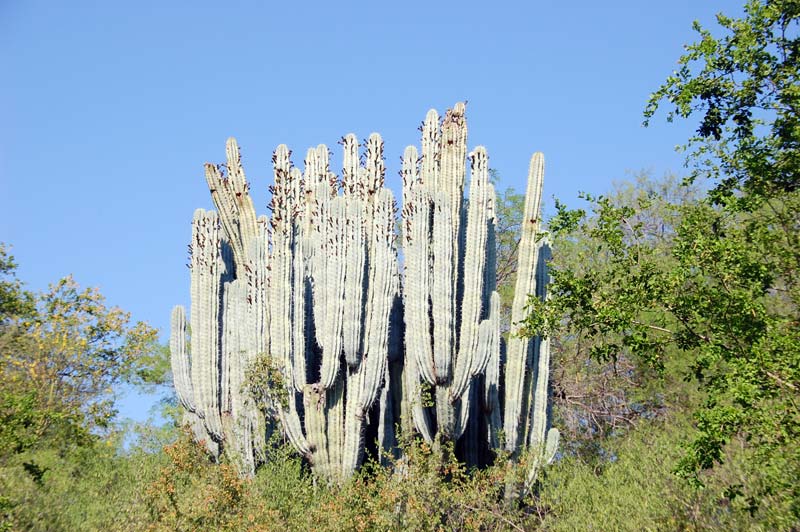 Below - another baby Pachycereus and, er, something else. Polaskia chichipe? Myrtillocactus schenckii?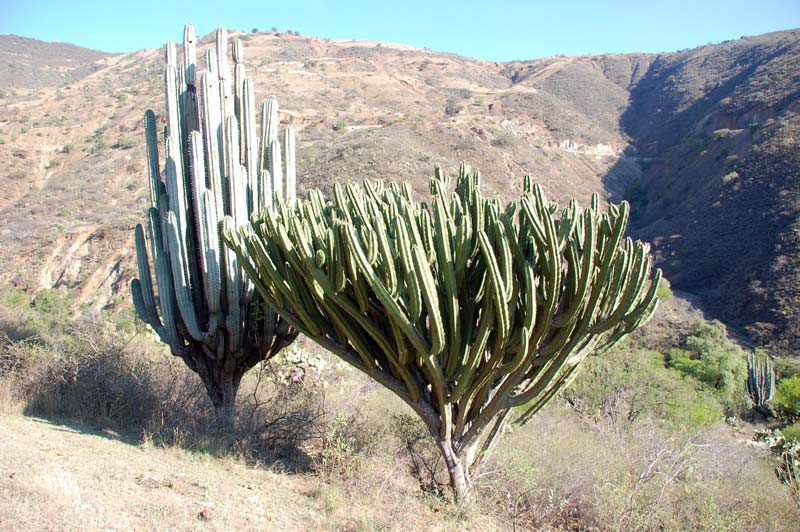 And that was all before lunch on our first day! Lunch - stopped on the outskirts of Teotitlán and had some absolutely delicious tacos in a small cafe. Hmm. Then headed for town to find our intended stop over - Hotel Doña Ofelia - nothing special but only 220 pesos. Dinner was ok - bistec, enchiladas, rice and beans. Wandered around town then an early night.
Intro 27th 28th 1st 2nd 3rd 4th/5th 6th 7th/8th 9th 10th 11th