Thursday 11th March
So, Puebla. 4th largest city in Mexico, with a population of around 2 million souls. I did pop in here once before but didn't stay to look. My bad fortune, really, as it is lovely. Modern, proud and efficient. I spent a few hours wandering on foot then too an open bus tour.
Here is the main square.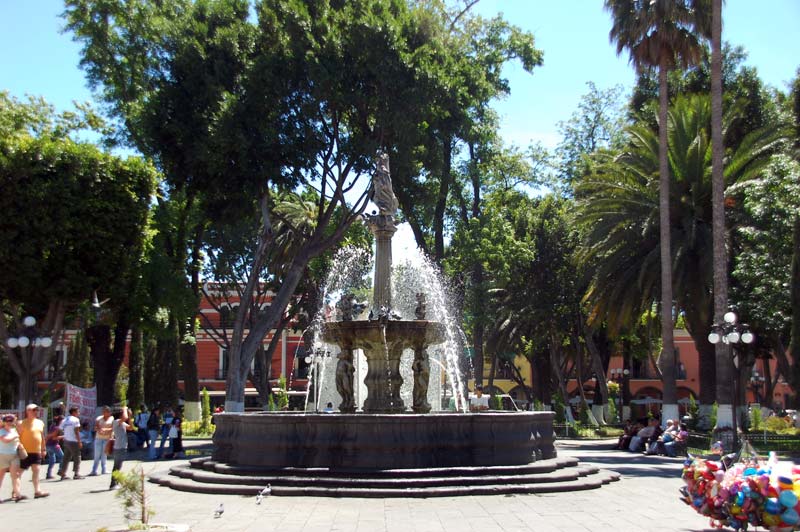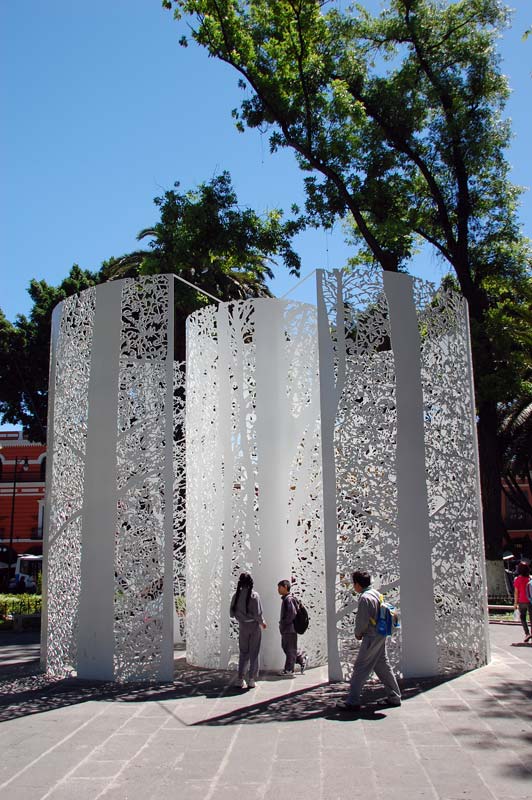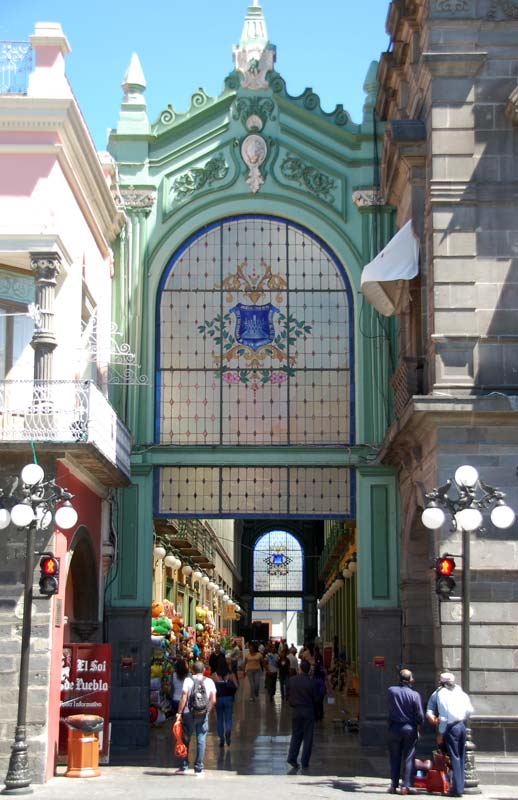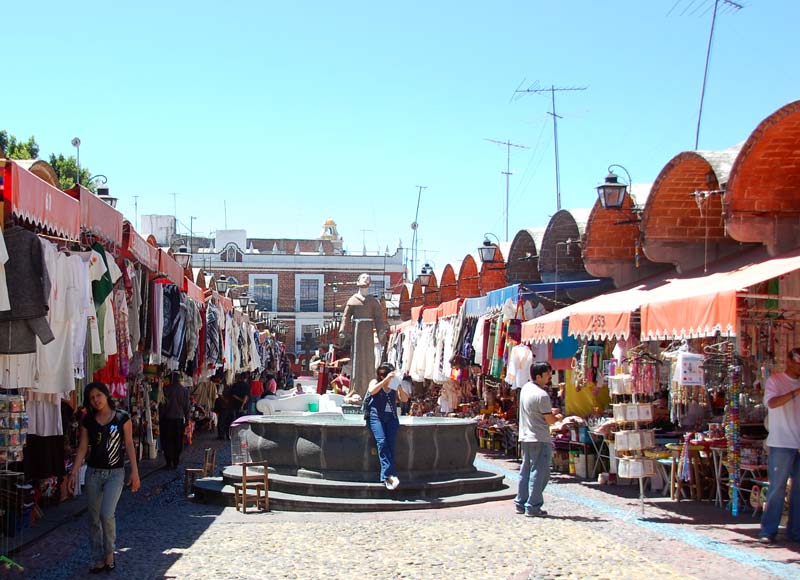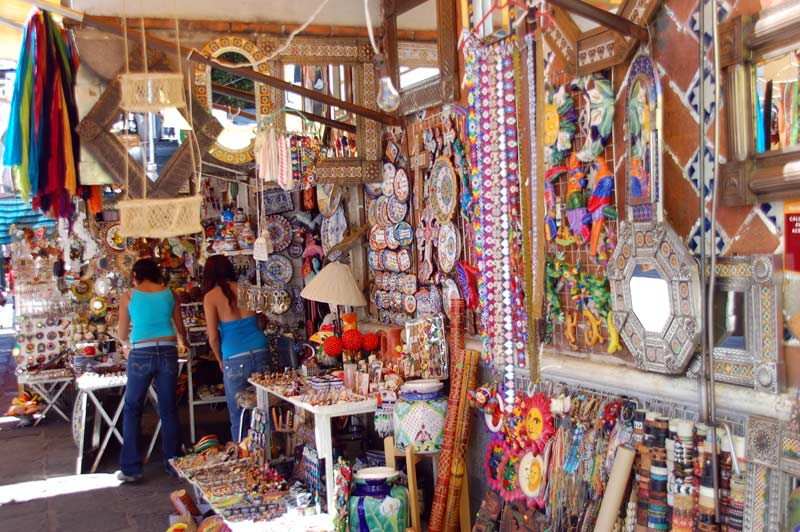 I thought this lady was going to explode with pride when I asked if I could take a picture of her marvellous shop. In the bag ready to go were two tubs of mole poblano, a rich sauce made from chile, ground nuts and chocolate that has to be tasted to be believed. The various moles are one of the delights of travelling through southern Mexico.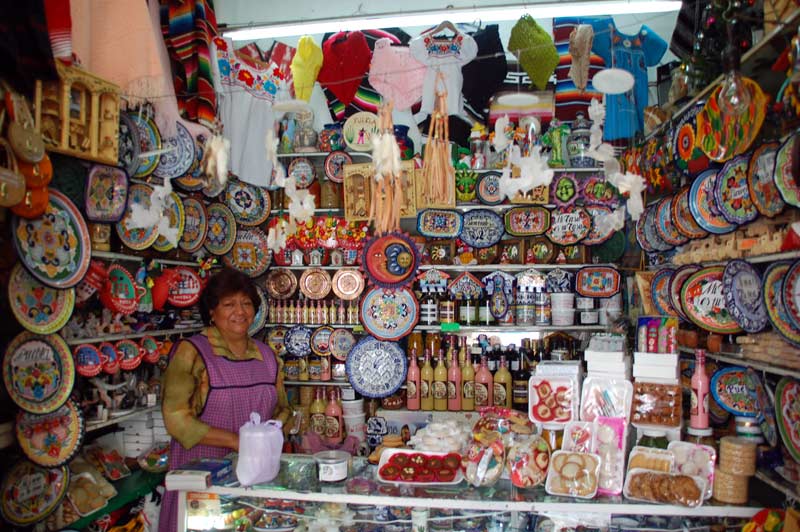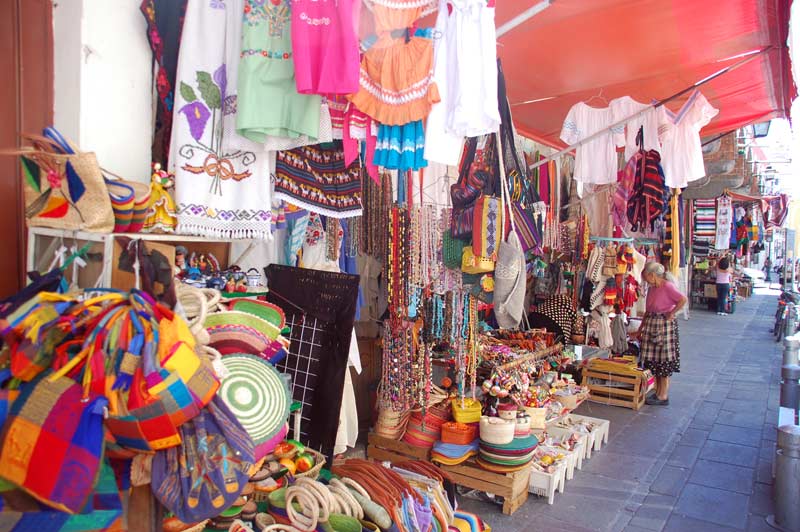 This was our hotel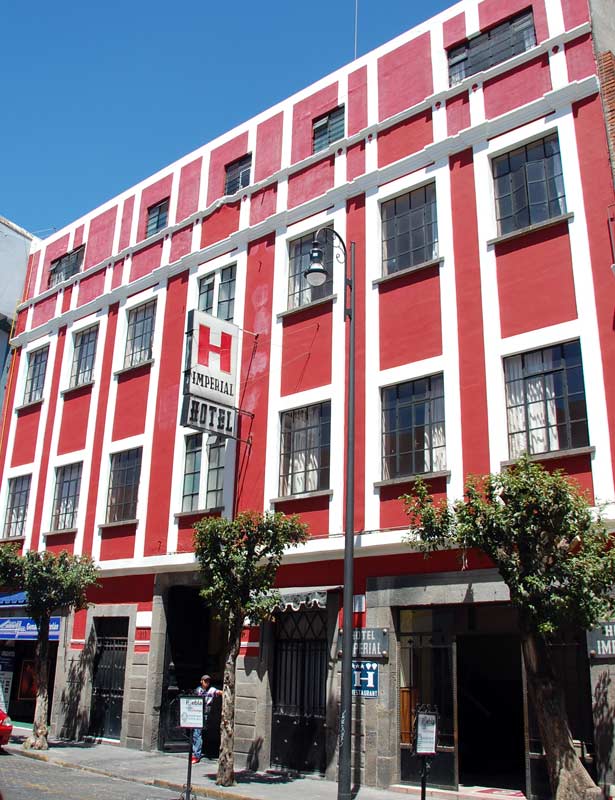 And this, er, wasn't.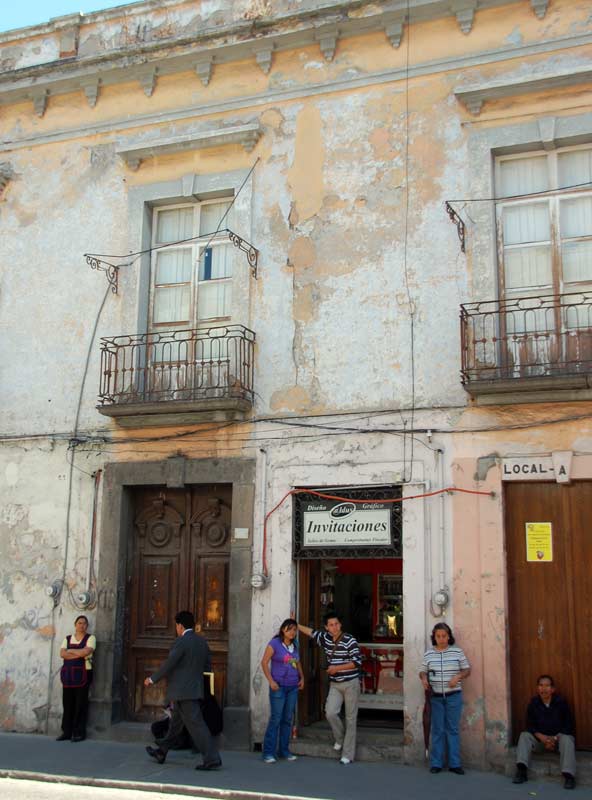 Everything is 3 pesos! About 15 pence.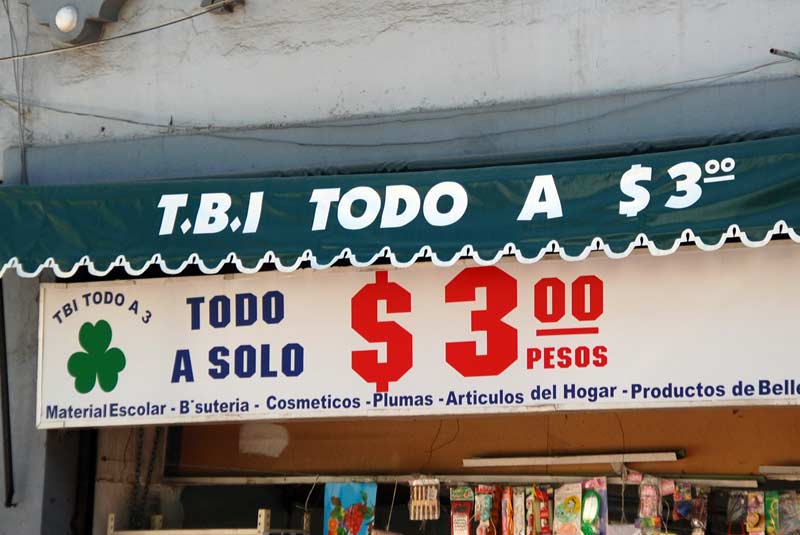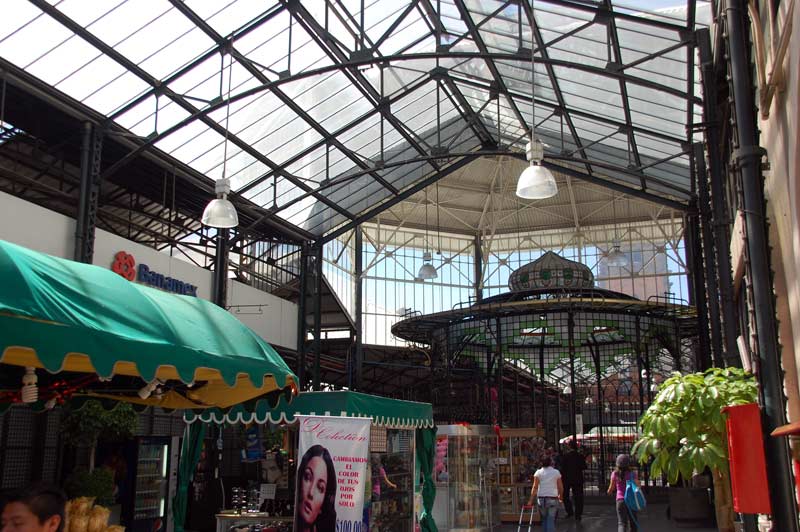 This church features the ceramic tile cladding that is a local thing - notice also the sun and moon motifs which have sadly become adopted as an icon for tourist tat.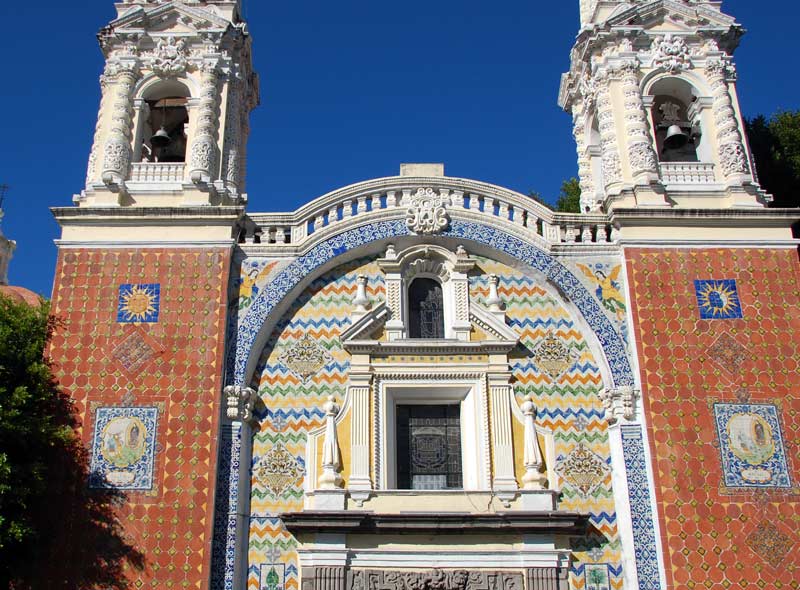 Below the sombre looking Catedral on the main zocalo boasts the highest bell towers in all of Mexico at 69m.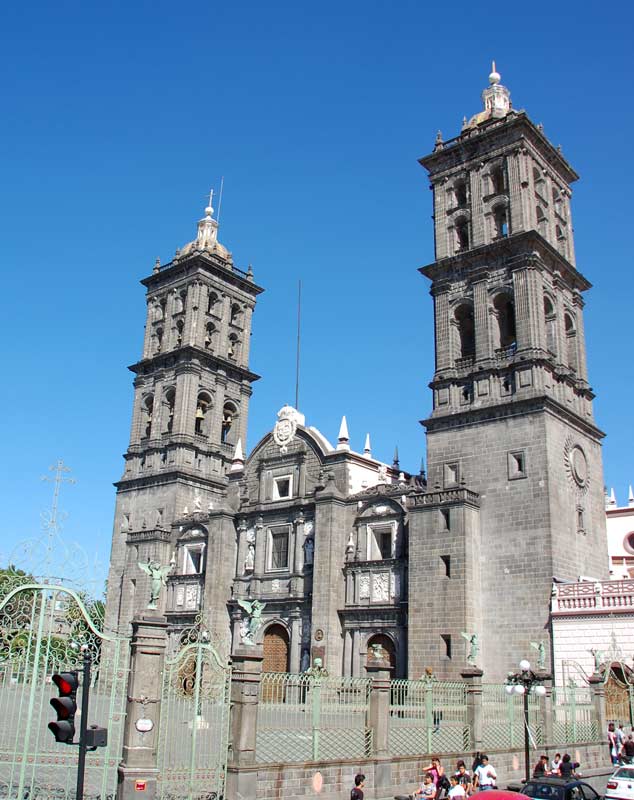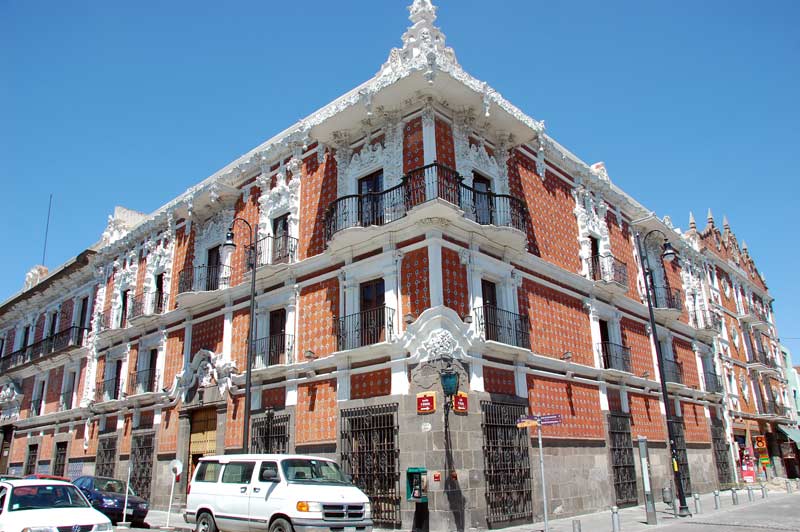 On the main approach into the city you pass by this outstandingly impressive monument to General Zaragoza, whose bones lie somewhere beneath all that.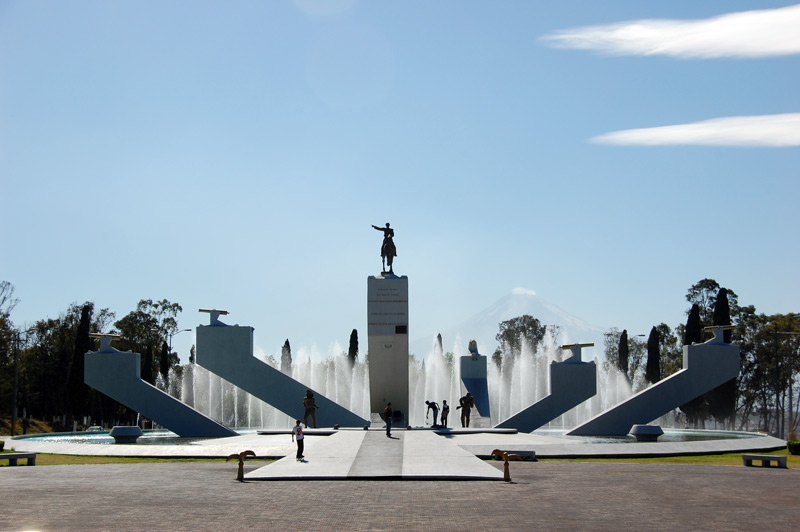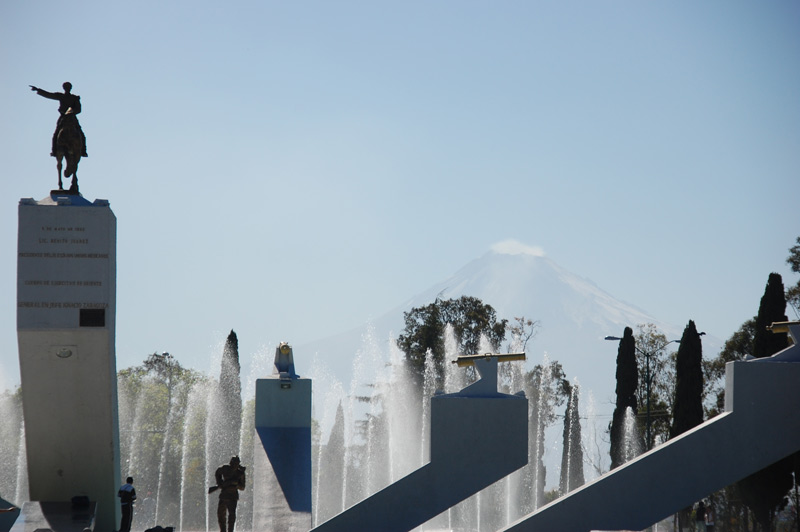 And, coming full circle here, just visible through the haze are the twin peaks of Popo and Izta presiding over the great city of Puebla.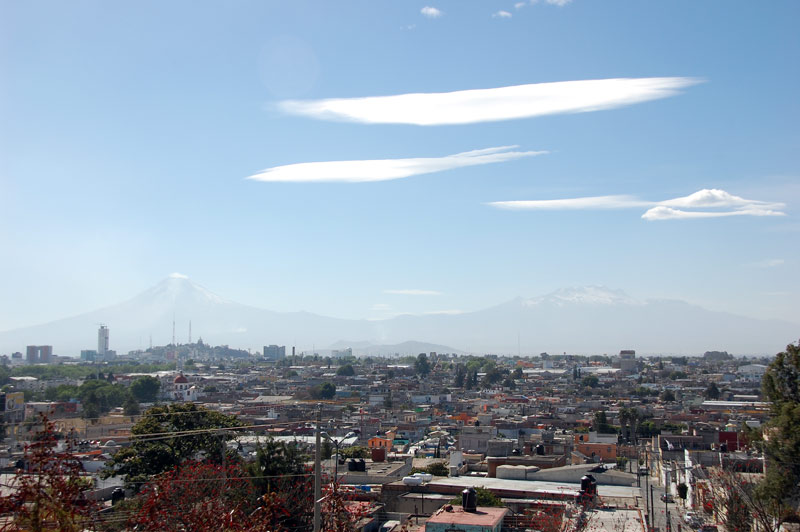 And that was about it - we got packed, returned to the nice restaurant for a second excellent meal - next day it was up and back to Mexico City for a return flight.
Th-th-th-that's all, folks! Hasta la proxima.....
Intro 27th 28th 1st 2nd 3rd 4th/5th 6th 7th/8th 9th 10th 11th