Introduction
Hi. To have got this far you are either seriously disappointed and clicking frantically on the 'back' icon or are interested, as I am, in exotic plants. My name is Paul Spracklin and I am a garden designer with a passion for the subtropical gardening effects that can be achieved with exciting foliage.
My garden summer 2002
Obviously, the bottom line here is promoting my business: there is a section dedicated to garden design which, linked to my specialist knowledge of exotic plants allows me to offer an almost unique service.
There is an online price and availability list for a very small range of plants I currently offer for sale, together with terms and conditions. Something new for 2005 is a page detailing my illustrated talks.
However, eventually a substantial part of the site will be dedicated to a Plant Directory which I intend to develop into a fairly comprehensive guide to plants that can be used for creating exotic gardens with images where available and also cultural information where known. This is going to be a momentous task that I will be approaching in a totally logical fashion - I am writing about the plants I like the most first !
To navigate your way around this site, use the links in the header bar. Clicking onto the text of a heading will take you to that section, use it again when you want to move. Red text mean that's where you are.
Enjoy !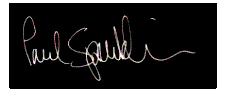 All text and pictures (unless otherwise credited) in this site © 1999 - 2005 Paul Spracklin. Most of the pictures were taken in my garden, practically all of them in this country.
introduction design plant sales articles directory links books talks